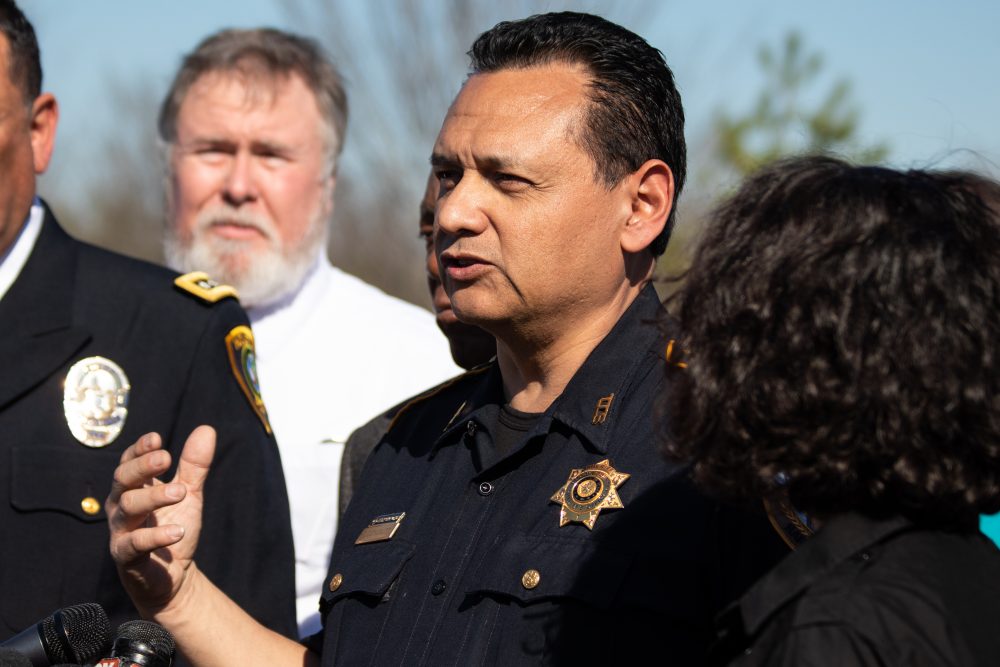 The Biden Administration has renominated Harris County Sheriff Ed Gonzalez to lead U.S. Immigration and Customs Enforcement, less than a week after his initial nomination expired with no movement in the Senate.
Biden first nominated Gonzalez to lead ICE last April, but the Senate never moved forward on the nomination, which expired at the end of last year.
Now, the process starts over. But while it leaves Gonzalez's future in limbo, it's not necessarily an unusual part of the process, according to Kristine Simmons, vice president for government affairs at the Washington D.C.-based Partnership for Public Service.
"There are hundreds and hundreds of nominations that need to go through the Senate," Simmons said. "In fact, there are more nominations that need to go through the Senate than the Senate can reasonably get to in a given session."
Simmons said it takes about twice as long today for a sub-cabinet nominee to make it through the process as it did during the Reagan administration.
"It takes a real toll on the nominees," she said. "It takes a toll on the agencies that are operating without Senate-confirmed leaders for months or years at a time and that can have an impact on services to the public."
Gonzalez won't necessarily have to go through another confirmation hearing — that's up to the committee, Simmons said. ICE hasn't had a permanent director in more than five years.
Gonzalez was first elected sheriff in 2016 after a career in with the Houston Police Department and six years on Houston City Council. If his nomination does go through, county commissioners would name an interim sheriff until the next election.