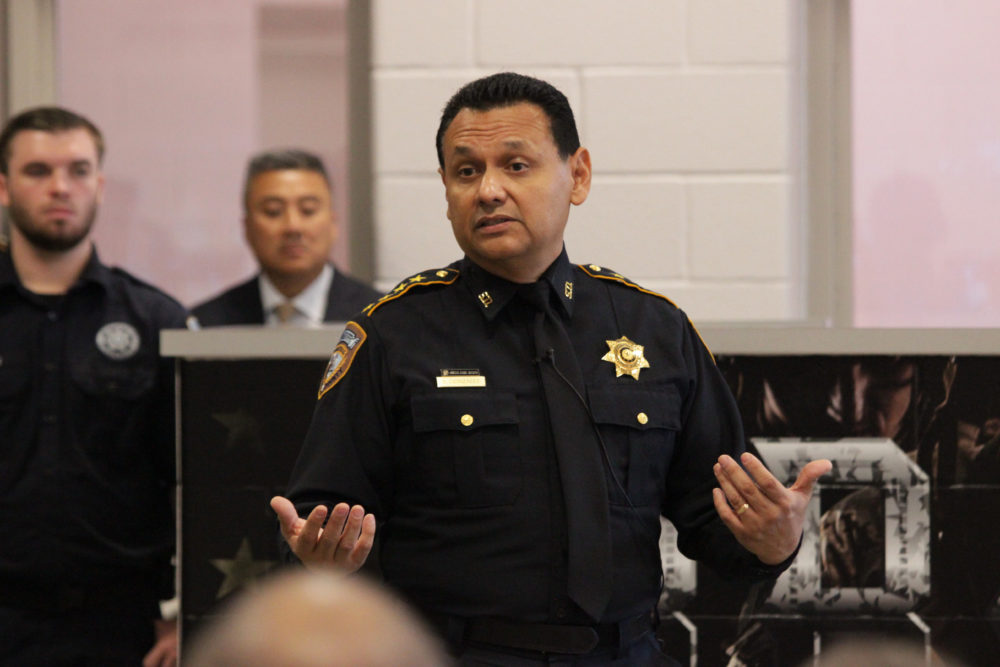 As Harris County sheriff, Ed Gonzalez ended an agreement that leveraged local law enforcement to carry out duties of immigration officers, called 287(g).
Also during his time as sheriff, the Harris County jail has funneled thousands of people into Immigration and Customs Enforcement detention centers. According to Syracuse University data, in the previous five years, Harris County has led the country in the number of "detainers" issued, which are a tool to hold immigrants in jail so they can be transferred to ICE detention centers.
It's through this lens that immigration advocates on Thursday will be watching Sheriff Gonzalez's Senate confirmation hearing to become ICE director. If confirmed by the Senate, Gonzalez will lead one of the most heavily derided agencies in the federal government.
"It's going to be hard to reform something that has caused so much pain," said Jessica Azua, Texas Organizing Project immigration justice director.
Though Gonzalez has spoken critically of the agency before, some advocates question his ability to bring about major change to an agency riddled with serious allegations of poor standards of care for detainees.
Regarding Thursday's hearing, Azua said she hopes to hear about plans to shut down unnecessary detention centers and end ICE collaboration with police and sheriff's departments nationwide. She also acknowledged that Gonzalez has often been willing to hear from her group and community members who are impacted by immigration law enforcement — though on occasion they've had to show up outside his office to get his attention on an issue.
It's that generally positive relationship Azua hoped would translate to progressive and transformative leadership at the head of the organization.
"I'm hoping that he can bring his expertise from the criminal justice system," Azua said. "He should know that when people are afraid of ICE or law enforcement, they're less likely to report what's happening to them."
Gonzalez has declined requests for comment on the nomination since it was announced on April 27. On a recent episode of Houston Matters, he told host Craig Cohen that he was "grateful to be going through the process," but would not give specifics about what his approach to the role would be.
"Whether I'm here or doing a different job, I'll always try to make sure that I'm bringing some common sense and some compassion to the job," he said. "It's an important role."
At the national level, ACLU senior policy counsel Naureen Shah said she's looking for Gonzalez to usher in change at a bold pace, narrowing ICE's capacity to detain and arrest immigrants through things like ending the 287(g) agreements with local police and sheriff's departments nationwide and dramatically downscaling the immigrant detention system.
"There's no reason for us to have tens of thousands of people in this country detained for civil immigration violations," Shah said. Already under the Biden administration, Shah said ICE arrests have declined and she's seen a shift in tone, as the administration is not villainizing immigrants the way critics said former President Trump did.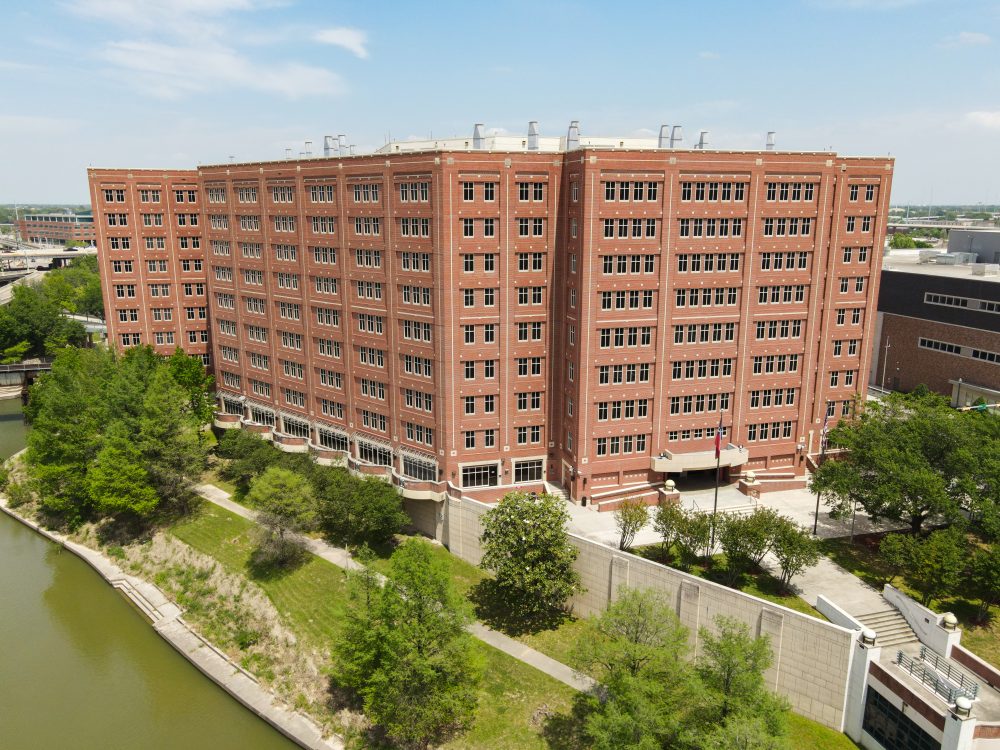 But some progressive criminal justice advocates in Harris County paint a more pessimistic view of the sheriff's capacity to shift agency culture, based on experiences in the Harris County Jail.
"I was very hopeful when he came on board," said Krish Gundu, director of the Texas Jail Project, who said she has met personally with Gonzalez and worked with his office to improve conditions inside local jails.
Gundu said the Harris County Sheriff's Office has failed to adequately address issues like access to medical and mental health care, better sanitation and nutritional services, and to end excessive use of force in jail.
"Despite all his public policies he's tried to implement and speak to in the media, what we're seeing from inside the jail is there's a disconnect between what he thinks he's trying to do and what's actually happening in jail," Gundu said.
Phone conversations from inside the jail obtained by Houston Public Media last year highlighted some of those conditions. First-person accounts detailed unsanitary, cramped quarters that health professionals said made it impossible to stop the spread of COVID-19.
At least 15 people died in custody at the Harris County Jail in 2020, and at least eight have died in 2021, according to custodial death reports filed with the state attorney general's office. That includes 23-year-old Jaquaree Simmons, who police say was subjected to excessive force by detention officers the day before he was found unresponsive.
Though 11 officers were fired as a result, Gundu said she's continuing to hear reports of excessive force inside the jail.
"If somebody like him can't change things, I don't know who can," said Gundu, who emphasized the difficulty of changing organizational culture.
If confirmed, Gonzalez will face similar challenges at ICE, which continues to see high rates of COVID-19 in their detention centers and has a history of poor medical attention and neglect. ICE officers have also been accused of abusive tactics to control detainees, like force-feeding immigrants on hunger strike.
Beyond critiques of ICE detention conditions, the agency has also been subject to major changes during recent presidential administrations, including the current one, said Migration Policy Institute senior fellow Doris Meissner, who previously served as commissioner of the Immigration and Naturalization Service.
"This is an agency that will be at the crossroads of some very important shifts in immigration enforcement, and that's very hard on a workforce," Meissner said.
If he becomes ICE director, Meissner said, Gonzalez will play an important role in implementing any changes at an agency where the culture and policy shifts may be in conflict.
"This is a very difficult job at a difficult time," Meissner said.