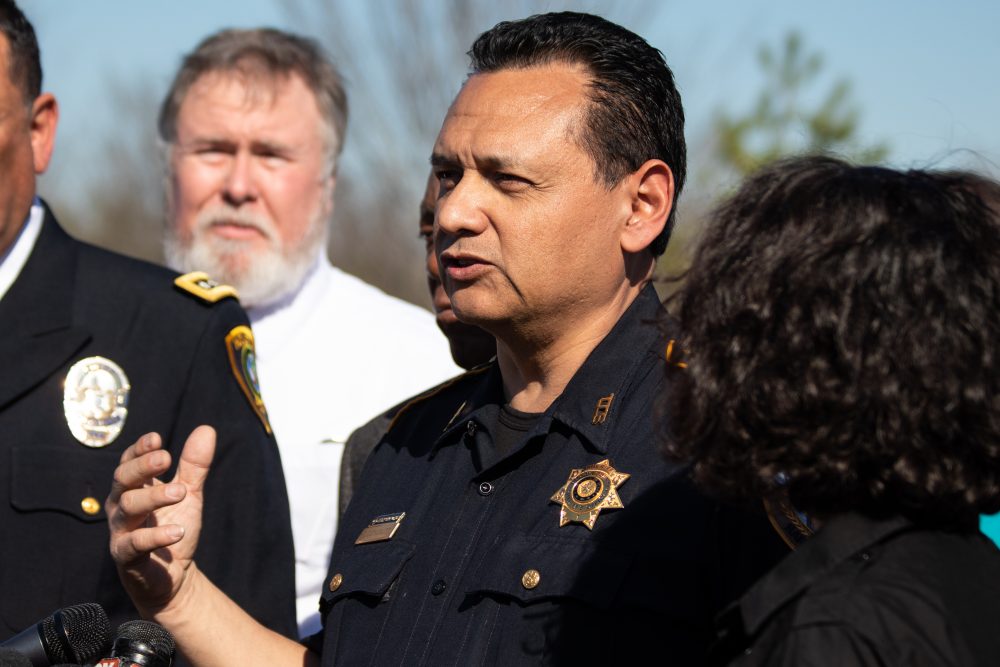 Harris County Sheriff Ed Gonzalez will attend a confirmation hearing before the U.S. Senate next week to determine whether the sheriff will be approved to lead U.S. Immigration and Customs Enforcement (ICE).
The hearing will be held by the Senate's Homeland Security and Governmental Affairs committee on the morning of July 15, according to the committee's website.
Gonzalez was nominated by President Joe Biden to lead the agency in April.
While he's been tightlipped regarding the nomination as he waited for a date to be set for the hearing, he told Houston Matters host Craig Cohen on Tuesday that he was "grateful to be going through the process."
"Whether I'm here or doing a different job, I'll always try to make sure that I'm bringing some common sense and some compassion to the job," he said. "It's an important role."
When the sheriff was nominated back in April, the decision received mixed reactions. Some local immigration advocates, like FIEL executive director Cesar Espinosa, were cautiously optimistic.
"We understand that the role he is about to undertake is a huge and controversial role and we wish him well in this endeavor," Espinosa wrote in a statement. "However we have some things we would not like to see again such as massive raids, lack of prosecutorial discretion and continued separation of hard working families."
ICE has been heavily criticized for its treatment of undocumented people within its detention centers.
Several detainees have spoken out against poor conditions at Texas detention facilities, and ICE officials have been accused of not formulating a proper plan to vaccinate detainees.
Additionally, a national report from the ACLU found a pattern of retaliation against hunger strikers within detention centers.
If the U.S. Senate approves Biden's choice, Gonzalez will leave his current role as Harris County sheriff, which he took in 2016. His replacement would be chosen by Harris County commissioners, and that person would likely serve until the 2022 election.