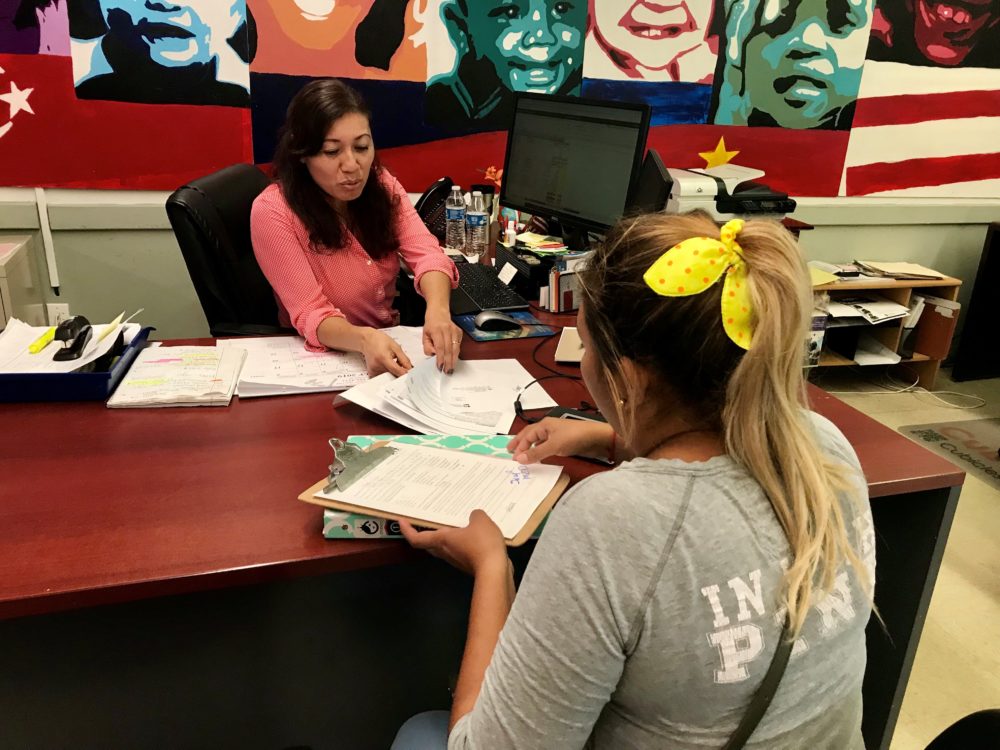 Nearly a third of low-income immigrant families with children said at least one relative avoided public benefits in 2020 because of immigration-related concerns, according to new research from the Urban Institute think tank.
The survey of nearly 1,200 immigrant families nationwide also found they most often avoided food stamp benefits, Medicaid and the Children's Health Insurance Program.
That hesitancy has lingered despite significant financial hardships during the COVID-19 pandemic that has led to families struggling to pay for rent, utilities or food, according to the report's author, Jennifer Haley.
"We found that many immigrant families with children did report needs," Haley said. "Almost half reported that the pandemic had affected their families finances, either someone in the family lost work or lost income because of the pandemic."
Nearly 43% of children in the Houston metro area have at least one immigrant parent, along with 34% of Texas children. Close to a third of Texas children with an immigrant parent live below the federal poverty threshold.
The report attributes some of the hesitancy to receive benefits to a Trump-era policy called "public charge" that made it harder for low-income immigrants to get green cards because of their likelihood to depend on certain public benefits.
The policy — and confusion around its implications — caused an exodus of immigrant families withdrawing from health and food benefits that they or their children were legally entitled to. In Houston, benefits navigators reported cases of cancer patients and single mothers opting out due to concerns it could impact their immigration status, even if that wasn't true.
Biden and federal court challenges effectively ended that policy — though Texas and 13 other states are trying to bring it back: earlier this year, they filed a brief with the U.S. Supreme Court to defend it. Though the Supreme Court rejected their attempt to intervene, the challenge remains ongoing in lower courts.
"Texas taxpayers are forced to pay hundreds of millions of dollars every year to sustain the services our state must provide to illegal aliens," Texas Attorney General Ken Paxton wrote in a press release. "Without the public charge rule, our Medicaid budget and other vital services will explode and be spread too thin, costing taxpayers millions more and reducing the quality of service we can provide."
Undocumented immigrants are not eligible for Medicaid or food stamps in Texas, though many have citizen children who do qualify.
The research underscores how the relatively short-lived "public charge" policy may have an enduring impact on the longterm well-being of children in immigrant families.
The Urban Institute report also found that, during the pandemic, 41% of surveyed immigrant families with children reported a disability or chronic condition and 30% cited trouble paying for health care costs, which sometimes led to people opting out of care.
"There are significant health needs in these families and so if those needs are not getting met, that's certainly going to affect the whole family," said Haley, who added that as a result, the kids in these families may end up facing future consequences.
"There is extensive research evidence suggesting that children whose needs aren't met in childhood might have problems later in life in terms of their health or educational attainment and other outcomes in the longterm," she said.