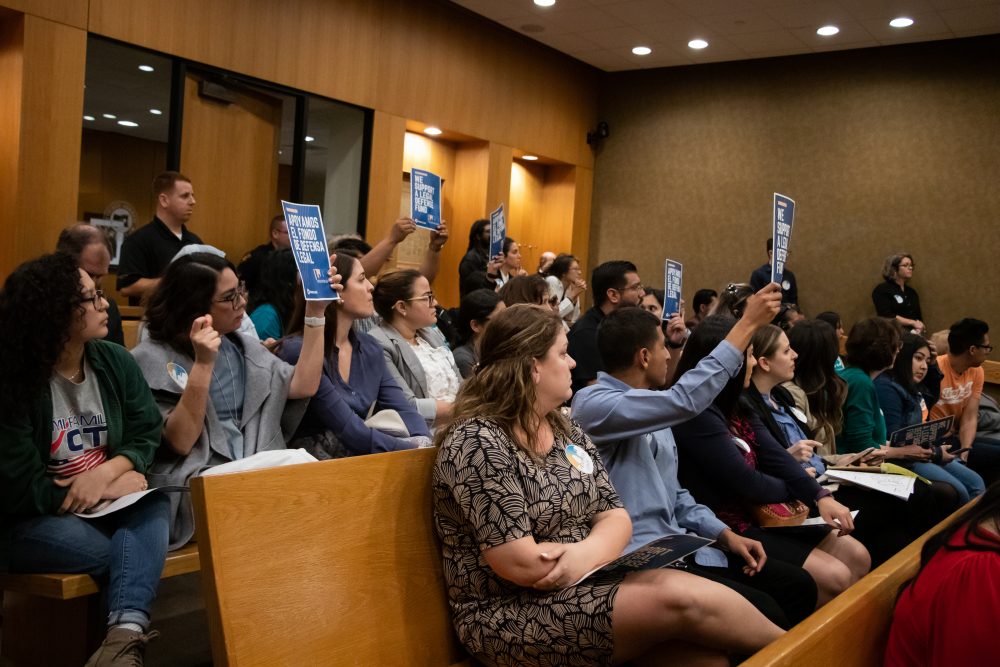 In a 3-2 vote Tuesday, Harris County commissioners approved the allocation of more than $2 million to fund an immigration legal services program.
The funding, proposed by Harris County Judge Lina Hidalgo, will go towards helping people facing deportation who can't afford a lawyer.
Dallas, Austin and San Antonio have similar city-funded programs in place, but this is the first county-funded effort in the state and the first program in Greater Houston.
Commissioners also unanimously approved $500,000 to support immigrants who are victims of a crime and therefore eligible to obtain legal status by cooperating with law enforcement.
"My intent is to create a process by which those crime victims will have a centralized place in Harris County to come to and make their application and have an advocate help manage their application through the process," said Precinct 2 County Commissioner Adrian Garcia, who proposed the crime victims funding.
"I can tell you from my experience, the capacity to fight deportation is a life and death issue," said Pancho Argüelles, of Houston's Living Hope Wheelchair Association

— Elizabeth Trovall (@elizTrovall) November 10, 2020
The approval is a win for local immigrant rights groups, who have spent months advocating for legal defense funds.
"In the Houston area, there are four detention centers that have a capacity to house over 4,000 people on any given day. An estimated 69% of them have not had a lawyer at any point in their proceeding," said Houston Immigration Legal Services Collaborative legal director Andrea Guttin.
She also said the $2 million fund is the most money any city or county in Texas is dedicating to deportation defense.
The Houston Immigration Legal Services Collaborative, which has advocated for the legal defense fund, published a report this week that found in 2018, ICE deported some 6,600 immigrants living in Houston/Harris County.
They estimate those 2018 deportations cost Harris County $133 million in spending power and an additional $24.8 million in employee turnover costs.
A study by the Vera Institute of Justice found detained immigrants who have a lawyer are 10.5 times more likely to win their case than those without representation. The study also found that when immigration cases involved women with children, having legal representation improved their odds of winning 14 times.
Harris County spends $21 million annually to fund its public defender's office. A large portion of that budget staffs 88 public defenders.