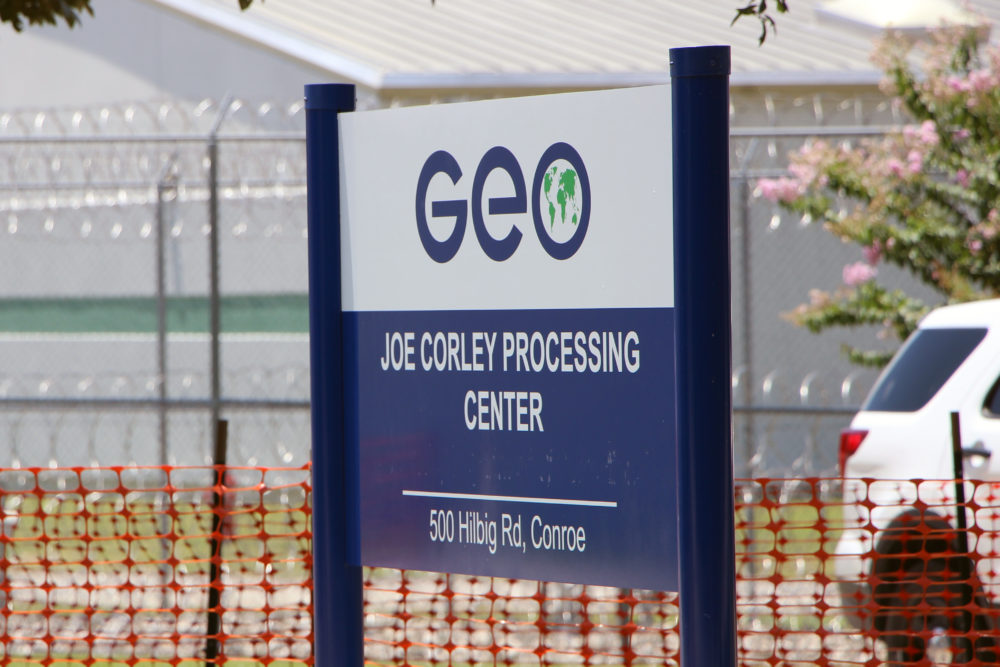 Immigration authorities are attributing the death of a 50-year-old Honduran man in their custody to complications related to COVID-19.
Fernando Sabonger-Garcia died Friday, August 28 after being detained at the Joe Corley Detention Facility in Conroe, Texas, as first reported by BuzzFeed News.
Sabonger-Garcia's death at the Conroe Regional Medical Center was due to respiratory failure, according to a written statement by Immigration and Customs Enforcement (ICE). He tested positive for COVID-19 on July 26.
This is the second COVID-related death of immigrants detained at the Joe Corley Detention Facility. Alonzo Garza-Salazar died of COVID-19 in U.S. Marshals custody in May and had been held at the same detention center. Both ICE and U.S. Marshals detainees are held at that same facility, but in different sections.
The Joe Corley Detention Facility has reported 50 COVID-19 cases among ICE detainees since the pandemic started.
This is the 19th death of an ICE detainee in the 2020 fiscal year, which runs from October 1 2019 to end-September 2020. By comparison, eight people died in ICE custody during the 2019 fiscal year.
Sabonger-Garcia's death comes as ICE has struggled to contain the spread of COVID-19. ICE has reported 1,749 COVID-19 positive cases in facilities across Texas — a third of ICE cases nationwide.
The agency has released tens of thousands of detainees from its custody to prevent the spread of the virus, however, more than 20,000 people are still detained nationwide.
Dozens of detainees have spoken out against poor conditions at Texas detention facilities, some saying they have been denied testing for COVID-19 and treatment of symptoms, and that they live in tight, cramped conditions where the disease can easily spread.
In a statement, Houston Immigration Legal Services Collaborative attorney Julie Pasch said Sabonger-Garcia's death was entirely preventable.
"ICE has failed to stop the spread of COVID-19 in detention facilities by refusing to test in order to keep reported numbers artificially low, and has not taken proper steps to mitigate the spread of the virus in its facilities," she said.
"Most importantly, ICE has failed to release people from detention, resulting in senseless deaths," Pasch said.
In a statement on Sabonger-Garcia's death, the agency said, "ICE is firmly committed to the health and welfare of all those in its custody and is undertaking a comprehensive, agency-wide review of this incident, as it does in all such cases."