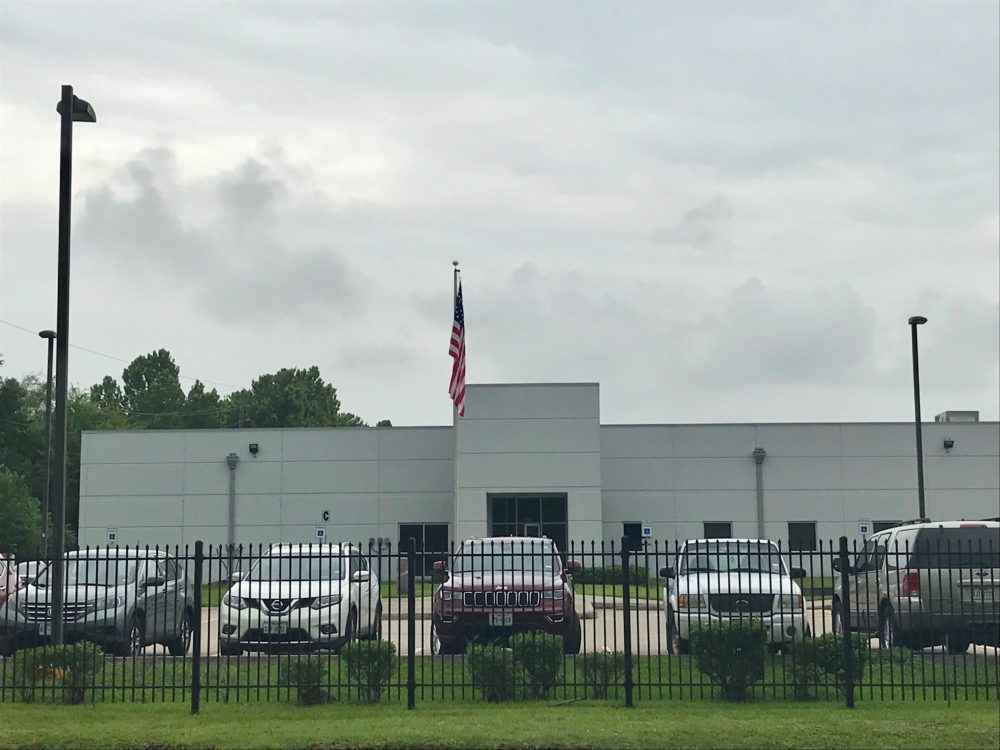 In a federal lawsuit filed Wednesday, a Mexican woman said she was sexually assaulted and impregnated at an immigrant detention facility in Houston hours before she was deported to Mexico.
The unidentified woman is suing private corrections company CoreCivic for punitive damages. CoreCivic runs and operates the facility where the alleged sexual assault took place and is one of the largest private prison companies in the United States.
While in Immigration and Customs Enforcement custody, the plaintiff said she and two other women were taken from their dorms and sequestered to a small room. That's when the woman said three immigration officials entered the room, hit the women in the face, used brutal force and raped each of them, the suit alleges.
All three were put on a bus and deported back to Mexico within hours of the assault, according to the lawsuit.
"She was in a very vulnerable position," said the plaintiff's lawyer, Michelle Simpson Tuegel. "I don't think by chance that these women were targeted on the eve of deportation, and that she was sexually assaulted right as she was being deported."
"It wasn't really a position where she had anyone or could do anything at that point," Tuegel said.
The alleged attack occurred June 1, 2018. The plaintiff, referred to in the lawsuit as Jane Doe, released a video statement detailing some of the alleged incident.
"I became pregnant as a result of the rape and am now the mother of a girl," she said in the video.
Her daughter was born in early 2019, she said.
Attorney Michelle Simpson Tuegel said that while the plaintiff loves her daughter regardless of how she came into the world, the mother suffered a difficult birth.
"She conceived a child as a result of this rape and then had a pretty difficult…birth in a rural area of Mexico. She would not have had that, had it not been for this rape," Simpson Tuegel said.
The plaintiff now lives in rural Mexico, but at the time of the alleged assault, the woman was held at the Houston Processing Center, an immigration detention center in North Houston.
CoreCivic receives millions of dollars to run and operate the Houston Processing Center.
In a written statement, CoreCivic said that it had not yet been served with the complaint.
"Anyone can report an allegation or suspected incident of sexual abuse or harassment, including detainees, staff or third parties," the statement read.
Neither CoreCivic nor ICE would comment on the pending litigation, but both said in written statements that they have a zero tolerance policy on sexual assault.
"Incidents of misconduct are treated with the utmost seriousness and investigated thoroughly," a spokesperson for ICE said in a written statement.
But the Houston Processing Center, and other immigrant detention centers, have a history of sexual assault — and claims aren't always investigated, according to an analysis of incidents at the facility.
Citing a CoreCivic report, the federal lawsuit notes that from March 2016 to March 2017, detainees at the Houston Processing Center reported eight sexual abuse incidents.
Another report from the advocacy group Freedom for Immigrants named the Houston Processing Center as the immigrant detention center with the second highest number of sexual or physical abuse calls to an ICE reporting hotline from October 2012 and March 2016.
And nationally, 14,700 complaints were lodged against ICE about sexual or physical abuse from January 2010 to July 2016, Freedom for Immigrants reported, citing data from the Office of Inspector General.
Just a small fraction of those cases were investigated by the Office of Inspector General.