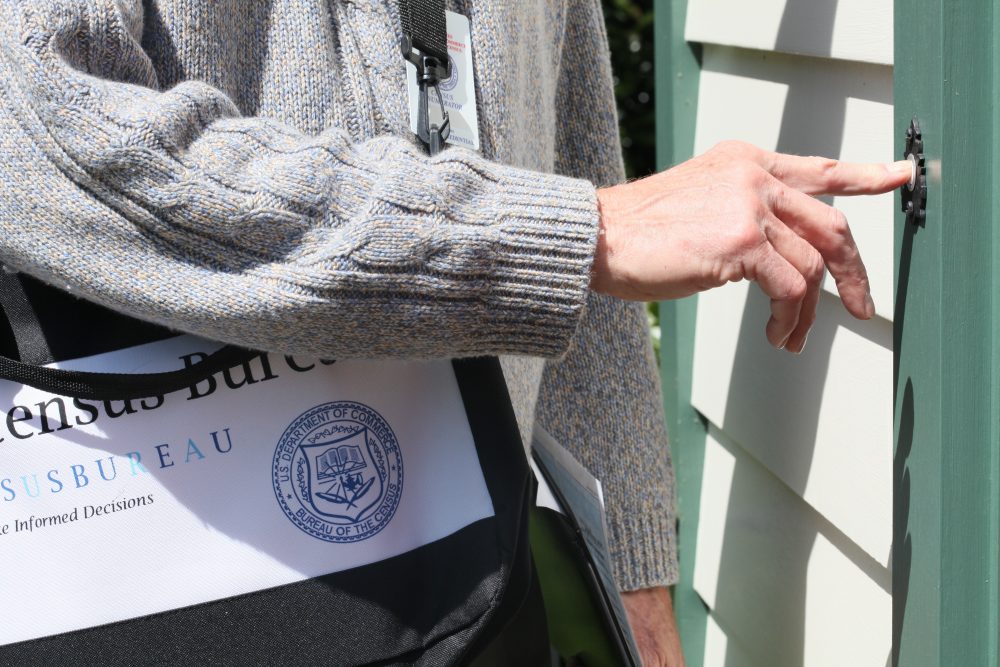 New research shows low-income and immigrant communities are worried the 2020 Census could be used to target undocumented people, indicating a high likelihood of an undercount.
Research from the Urban Institute thinktank shows 40% of adults in immigrant families think it's extremely or very likely that the Census will be used to find undocumented immigrants. Another 30% think it's somewhat likely, despite federal laws preventing this, according to the survey of more than 7,500 people across the country.
"The people who feel most vulnerable are the ones who have the least amount of trust that their answers to the census won't be used in this way," said the study's lead researcher Michael Karpman.
Research also found that just 77% of all respondents said they expect to complete the census, and that nearly three out of four adults surveyed think the census will ask about citizenship, even though the Supreme Court has ruled against using that question.
The survey reflects a tense climate ahead of the census, Karpman said.
"I think that the survey shows that the census is being conducted in a really challenging environment where there's a lot of mistrust, especially among adults in immigrant communities that could affect their willingness to participate and potentially lead to a net undercount for their communities," Karpman said.
Houston council member Robert Gallegos said that mistrust could get worse now that the Trump administration is sending tactical agents from the Border Patrol to Houston and nine other cities.
"It's just conveniently that this deployment of tactical agents will run from February through May, during the time that we fill out our census forms," Gallegos said in Wednesday's city council meeting. "This is insulting to know that the president of the United States will be sending tactical units to our cities to keep us from being counted."
Mayor Turner said Gallegos might be right — sending these agents to Houston could be a scare tactic — but it's important to make sure the federal government isn't successful.
"We want people to respond to the census, regardless of their documented status, regardless of their language, please respond to the census," Turner said. "It's in your best interest to respond."
Harris County, the Houston Endowment and the City of Houston have invested more than $5 million towards ensuring an accurate census count. Money is going towards culturally-competent canvassers and to training community ambassadors, among other efforts.
The state of Texas isn't investing any additional funds.
An undercount could impact the Houston area as well as the state. Local governments receive part of their funding for federal assistance programs based on census data, and the census also determines the state's representation in Congress.
Just a 1% undercount in Texas could cost the state $300 million a year, according to the left-leaning Center for Public Policy Priorities. The center also estimates Texas could gain three to four seats in Congress, if there's an accurate count.