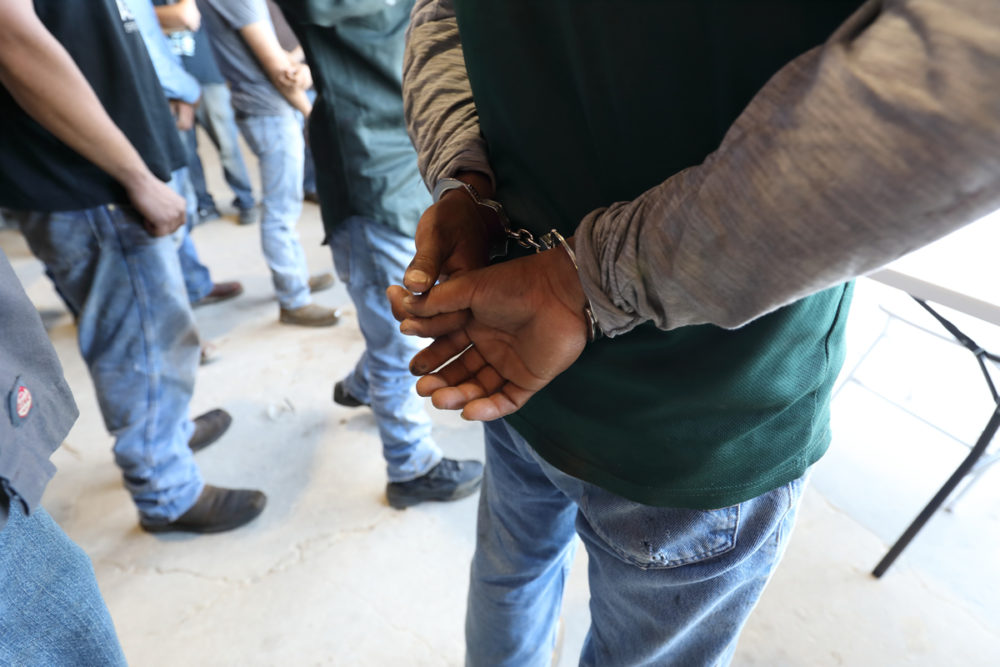 Immigration and Customs Enforcement arrested 5% fewer people in Texas, Oklahoma and New Mexico in fiscal year 2019 compared to the previous year, according to new regional numbers.
In greater Houston and the Gulf Coast region, arrests dipped by 19% in 2019.
Meanwhile, the Dallas ICE region, which includes the state of Oklahoma, led the country with 16,900 ICE arrests, a 4% decrease from last fiscal year.
The regional numbers go along with national trends. Overall, ICE arrests are down 10%.
Acting Director Matthew Albence said that's because ICE resources were redirected to the border.
"There is no doubt that the border crisis, coupled with the unwillingness of some local jurisdictions that choose to put politics over public safety has made it more difficult for ICE to carry out its Congressionally mandated interior enforcement mission," Albence said at a press conference.
Though regional numbers are down from 2018, when compared to the last year of the Obama administration, Texas arrests are up 30%.
Though the Dallas ICE office arrested more people in their multi-state region, Harris County has historically had more arrests than any other county in the country.
Immigration data obtained by the Transactional Records Access Clearinghouse (TRAC) at Syracuse University shows Harris County led ICE arrests nationwide from 2015 through 2018. Data is not yet available for 2019.
A growing detained population
The number of people in ICE detention on any given day has also increased.
Earlier this week, ICE released numbers showing their average detained population was 50,000 in 2019, 20% higher than last year.
Data from Syracuse University also shows the number of ICE detainees has increased about 30% over the past two years to 52,000 people in November 2019, and an increasing share of detainees have no criminal conviction.
Earlier this month, a new ICE detention center opened up in Anson, Texas, south of Amarillo. The facility can hold around 1,000 detained immigrants.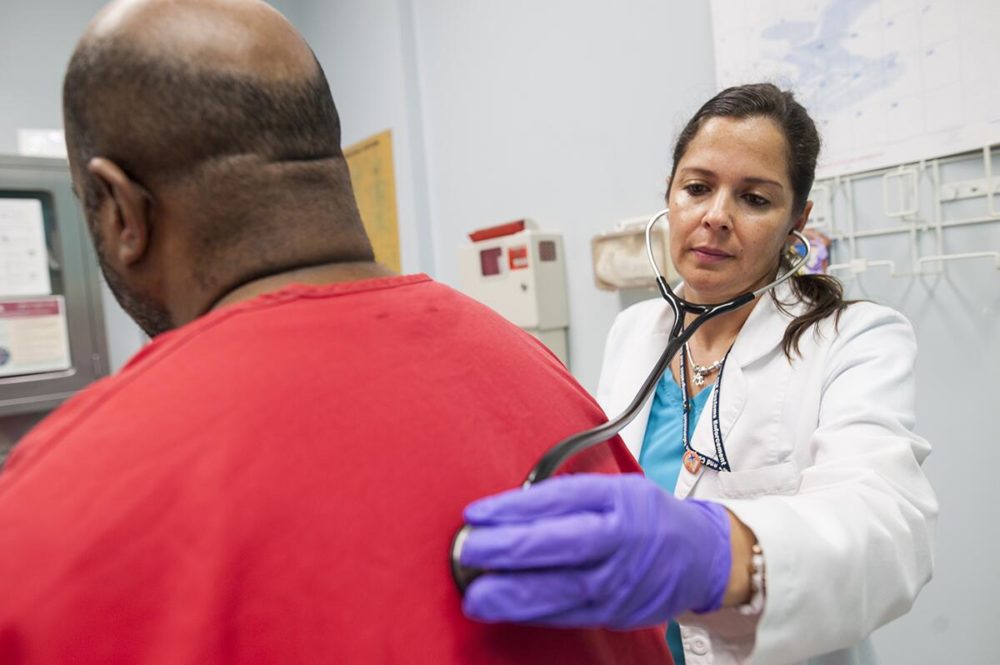 Growing scrutiny over health care in ICE detention
The detained population is growing amidst media reports of negligent health care in ICE facilities. Earlier this month, a leaked whistle-blower complaint alleged that poor care in ICE detention centers led to several unnecessary deaths.
The Department of Homeland Security memo, obtained by Buzzfeed News, specifies 17 complaints of negligent health care and mental health care, including four cases in Texas.
Documents include complaints saying care and oversight in ICE facilities were so bad, three people died and two people had preventable surgeries.
Another complaint in the memo said ICE medical officials wrote a misleading report about the cause of death for a fourth person who died in detention.
In one case in the Rio Grande Valley, a man died of meningitis because of "grossly negligent" care, according to the complaint.