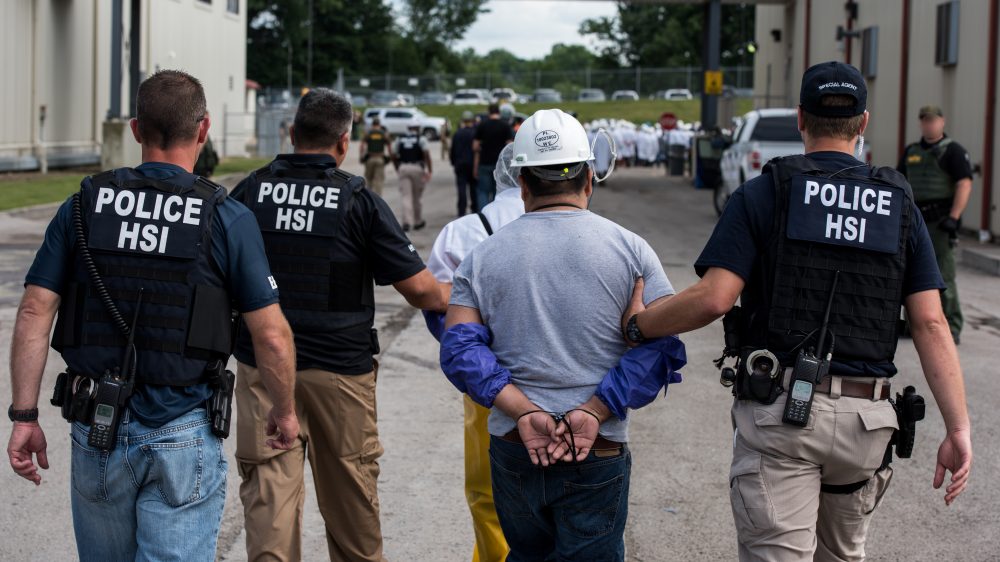 The recent immigration raids in Mississippi have some parents in Greater Houston concerned.
Federal agents detained almost 700 workers during the raids at food processing plants. It was the first day of school for many children, whose detained parents couldn't pick them up.
So far, around 300 immigrants were released on humanitarian grounds, according to the U.S. Attorney's Office.
"Our community shouldn't have to prepare for raids of this size," said Laura Perez-Boston, the Houston campaign manager for the Workers Defense Project. "Children should never be left alone traumatized wondering whether their parents are going to come back to them."
Perez-Boston said parents face difficult decisions when trying to prepare for the possibility of raids.
"Weighing the advantages and disadvantages of telling their kids, 'Hey, we need to prepare in case immigration picks me up' and needing to have a plan in place," she said. "But on the other hand, not wanting to take away that child's childhood and have that child be so traumatized by fear that they're not able to enjoy life."
With 300 parents released from ICE custody, the U.S. Attorney's Office said that they believe all of the children affected by the raid have at least one of their parents back at home.
According to Perez-Boston, resources like the Houston Immigration Legal Services Collaborative offer information about ICE raids to employers.
"It is an employer's responsibility to protect their employees and their own rights and ensure that there's due process," she said. "So not just opening the doors to ICE because an agent might knock on the door, but making sure there's proper protocol in place to give employees notice."
Jeremy Robbins, executive director of the nonpartisan business coalition New American Economy, said that the local impact of raids extends beyond families.
"If you have raids that divide families, that are ripping communities apart, that is going to push people away. And it's going to run straight in contrast to the very direct and proactive approach that Houston has taken to be a cohesive and full community."