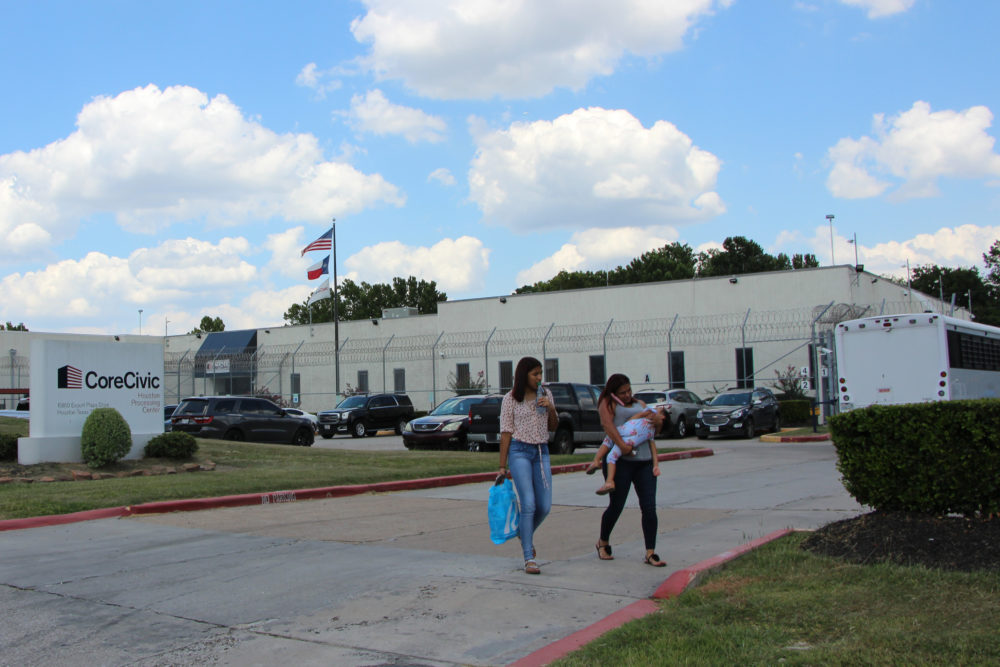 More than 100 new mumps cases have been identified in Texas immigrant holding facilities in the last five weeks, according to data obtained by News 88.7.
The Texas Department of State Health Services has confirmed 436 total cases of mumps since the outbreak started in October 2018.
The count of mumps cases includes all federal facilities that hold immigrants, including Immigration and Customs Enforcement (ICE), Customs and Border Protection (CBP) and shelters that hold unaccompanied migrant children, according to state officials.
Immigration lawyer Jodi Goodwin said some of her clients detained in the Rio Grande Valley have been quarantined because of the outbreak.
"I had a number of clients that were basically stuck at El Valle [ICE facility], because nobody would interview them, nobody would take them to court, I couldn't go see them, due to this mumps outbreak," said Goodwin.
ICE data requested by News 88.7 through the Freedom of Information Act confirmed mumps cases in at least 16 different detention facilities.
In an essay published by the Migrant Center for Human Rights, one immigrant detained near San Antonio said, "I've already missed two court dates because of the previous quarantines I was in. I've been here five months and I've only had one court hearing. There's one man who's been here eight months and for six of those months he's been in quarantine so he's also only had one court hearing."
The immigrant's identity remained anonymous to protect confidentiality, according to the Migrant Center for Human Rights.
"To have this many cases concentrated in this relatively small population is distinctly unusual in the United States," said Dr. Jody Rich, Professor of Medicine and Epidemiology at Brown University and a volunteer with Physicians for Human Rights.
Rich said he thinks immigration authorities should be vaccinating immigrants to stop the spread of mumps, which is highly contagious.
"We should be vaccinating all at-risk people as early as possible, particularly if we are about to confine them in a closed space with a bunch of other unvaccinated people in the setting of an outbreak," said Rich.
In a written statement, ICE said they quarantine people exposed to mumps but declined to say outright whether or not vaccines are being administered to detainees in affected Texas facilities.
Rich said containing mumps and vaccinating detainees is crucial to public health, especially since the same vaccine (MMR) that protects against mumps, is also what prevents measles.
"You have a large population at risk for developing measles in a congregate housing setting where transmission will spread like wild fire," he said.