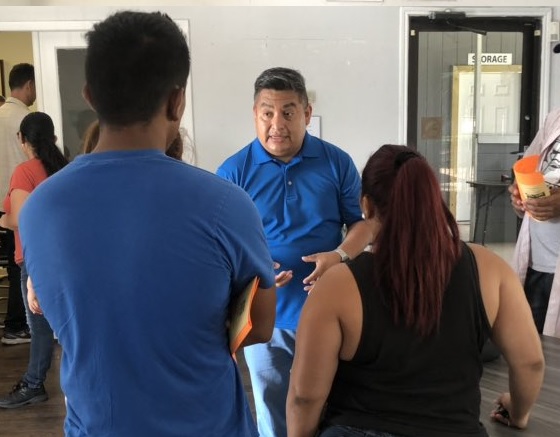 Immigrant families are taking extra precautions this week, as the threat of potential Immigration and Customs Enforcement (ICE) raids continues. Advocates have reported multiple sightings of ICE officials and at least one arrest, though some said there were as many as six.
Despite the limited immigration law enforcement actions, the threat of these raids has caused anxiety and uncertainty for many of the hundreds of thousands of undocumented immigrants living in Houston.
Some health care professionals are worried that fear is negatively affecting community health.
"What I've been seeing is children who have this fear with them and often it manifests in leading to anxiety. Often I see these children manifesting with symptoms like being afraid to sleep at night, or not being able to sleep at night," said Padma Swamy, a pediatrician and immigrant advocate with Doctors For Change.
Fear of having a parent detained or deported can take a toll on a child's mental and physical health, said Samantha Artiga, director of the Disparities Policy Project at the Kaiser Family Foundation.
"Parents and pediatricians have talked about how children manifest fears in different ways, including behavioral issues like problems sleeping and eating, psychosomatic symptoms like headaches and stomachaches, mental health issues like depression and anxiety," said Artiga.
She also said research suggests this stress can stunt development and have long term impacts on educational attainment.
Our earlier @KaiserFamFound report documented how detention/deportation of a family member leaves families facing sudden and severe financial hardship and emotional and physical health effects that may have long-term consequences: https://t.co/7Dt4WA44sL pic.twitter.com/4RX1Cnp95P

— Samantha Artiga (@SArtiga2) July 14, 2019
A culture of fear
The threat of ICE raids has also impacted operations at Epiphany Community Health Outreach Services (ECHOS), a non-profit community center that provides health screenings, benefits enrollment and food to immigrants and other communities in need.
ECHOS executive director Cathy Moore said she's seen a drastic dip in people going to the center. In the mornings, she said there are usually around 70 people waiting outside, but this week that number has been between 10 and 15.
"If a family is too afraid to walk into the ECHOS store in order to obtain food from our food pantry, they can't put food on the table for their children," said Moore.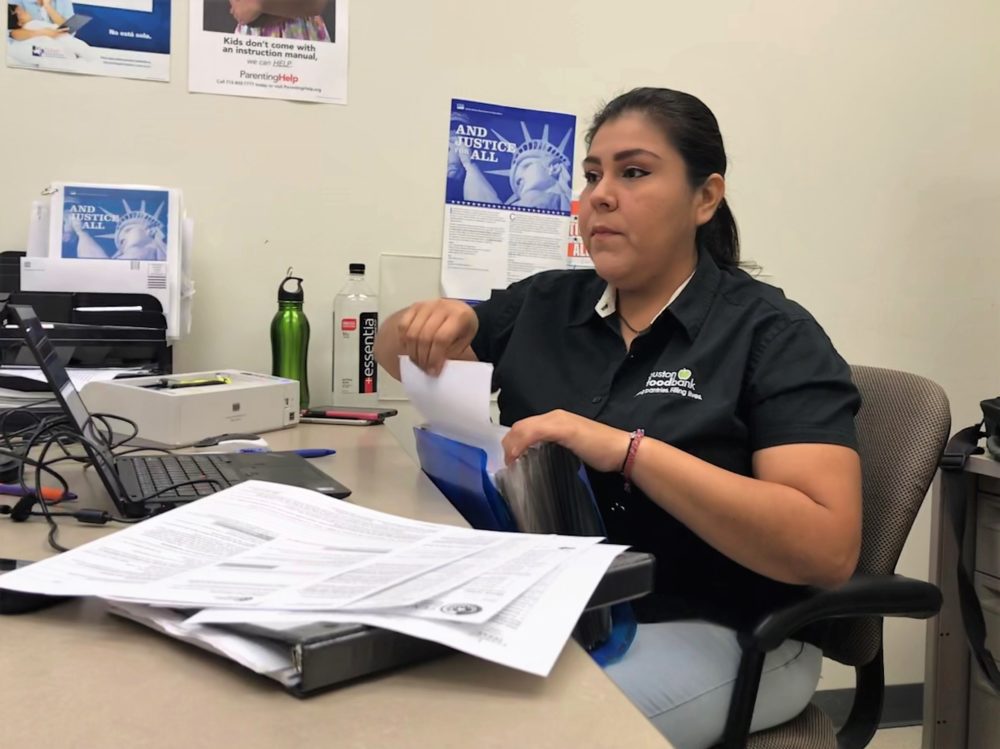 She also said the raid threats are intensifying an overall culture of fear, which has immigrant families disenrolling from public programs they or their citizen children are eligible for.
She said she's seen dips in enrollment for food stamps (SNAP), children's health insurance (CHIP), young mother's nutritional assistance (WIC) and Harris County's Gold Card, which provides financial assistance.
This decrease in benefits usage has been happening since President Trump took office and has continued, in line with policy changes and anti-immigrant rhetoric. Houston health officials have said the resulting decline in health benefits usage could make the city sicker.