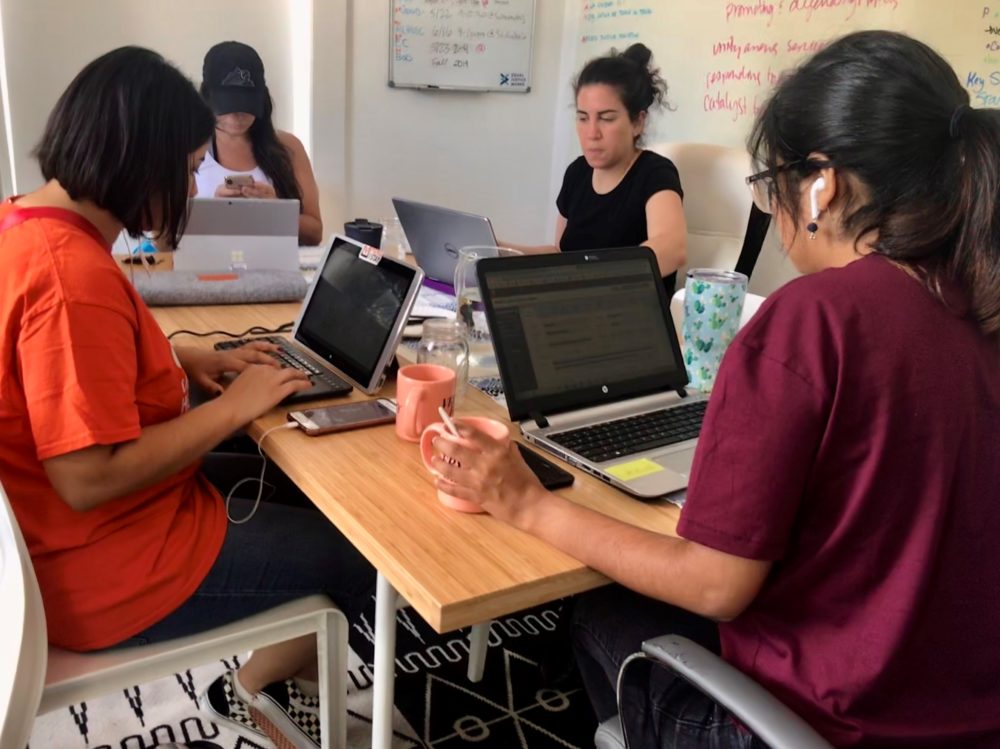 Houston was one of several cities on high alert Sunday, following threats of large-scale Immigration and Customs Enforcement (ICE) raids targeting immigrants with deportation orders.
But, as in most of the country, immigration authorities did not carry out large-scale raids.
Its 4pm in #Houston. We have been driving all around town today verifying #Raids rumors. We have not found nothing yet. Our team is on the ground checking and verifying. Were still on standby

— FIEL Houston 🦋 (@FIELHouston) July 14, 2019
The threat of immigration raids in Houston led lawyers, advocates and communities to take extra precautions Sunday. Local churches opened their doors, and an immigration rights hotline fielded calls for additional hours.
Andrea Guttin is the legal director for the Houston Immigration Legal Services Collaborative, which runs the hotline, and said her organization will remain on alert throughout the week.
"The federal government said that they would conduct ICE raids from July 14th to July 18th, which is through this Thursday. We, as advocates, we're prepared that it would be at any given time," she said.
She said this uncertainty impacts not only organizations, but also the families that are taking extra precautions to avoid immigration authorities.
"The administration with regard to these raids has sort of had a couple false starts and advocates and communities have tried to respond and it's been a bit of a roller coaster in terms of our response and the community's concern," Guttin said.
Fear of being caught up in an immigration raid often causes families to avoid leaving their homes or going to community spaces.
"I've had children come up to me at a forum saying 'I'm afraid to go to school, I'm afraid to leave the house, I'm afraid to come home and find that my parents are gone.' And these are American children, U.S. born children, so it's creating havoc in our community," Houston Police Chief Art Acevedo told CNN.
Northside church was empty of Latino worshippers. Friends report that East End stores and neighborhood streets are empty. An elderly naturalized U.S. citizen widow of five U.S. born children told me he was afraid to go outside to walk his dog. Everyone fears #ICEraids. No trust.

— Anna Núñez #MaskUpTexas (@nunez_anna) July 14, 2019