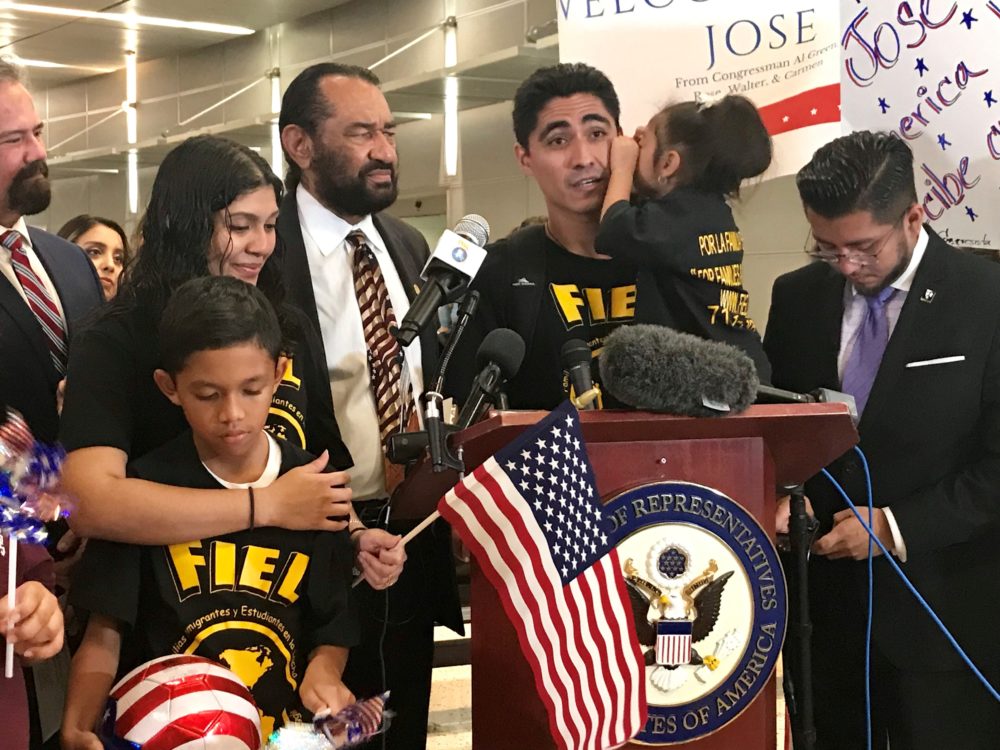 A Salvadoran man who was deported more than two years ago after a routine immigration appointment has arrived back to his home in Houston.
Friends, family and members of Houston's congressional delegation welcomed home Jose Escobar at Bush Intercontinental Airport on Monday with cheers and American flags.
"This day is marked as one of the days I will forever remember," said his wife Rose, who advocated for his return in Washington D.C. where she requested help from Congressman Al Green.
Escobar was swiftly deported to El Salvador in March 2017 after showing up for a routine immigration appointment.
"I am beyond happy. This day is marked as one of the days I will forever remember," says Rose Escobar, who welcomed home her husband Jose back from El Salvador tonight at @IAH. Jose was deported more than two years ago, under a Trump admin policy shift. @HoustonPubMedia pic.twitter.com/vvWJM60nO3

— Elizabeth Trovall (@elizTrovall) July 2, 2019
Escobar came to the U.S. in 2001 under Temporary Protected Status, but some botched paperwork and later inadequate legal aid led him to lose his legal status.
His wife and two kids are U.S. citizens, which means his case under prior administrations wasn't a priority for deportation.
Under the Trump administration's shift in priorities, Escobar was deported.
Escobar is back now, thanks to an expedited waiver and legal aid.
"It was hard for me but I still kept hope because I knew that my wife was by herself here," said Escobar.

A complicated case
Escobar was 31-years-old when he was deported and had to leave behind his wife Rose, who is a U.S. citizen, and his children Walter and Carmen, who were 7-years-old and 2-years-old, respectively, at the time.
Escobar was a teenager when he moved to the United States under Temporary Protected Status, which was granted to Salvadorans who were victims of earthquakes. He worked in construction and established his family in Pearland.
Escobar's family says an error on his paperwork left him undocumented. In 2012, under the Obama administration, he was granted a temporary deportation reprieve and instructed to check with immigration authorities each year. It was during one of those check-ups, in February 2017, that he was detained.
According to statements made to the media, Rose Escobar, who was accompanying her husband during the check-in, told the officers he didn't have a criminal record. But he remained detained and was subsequently deported.
In May 2017, Immigration and Customs Enforcement said that the priority guidelines for deportations had changed under the Trump administration with respect to the Obama years, although the agency didn't specifically address Escobar's case.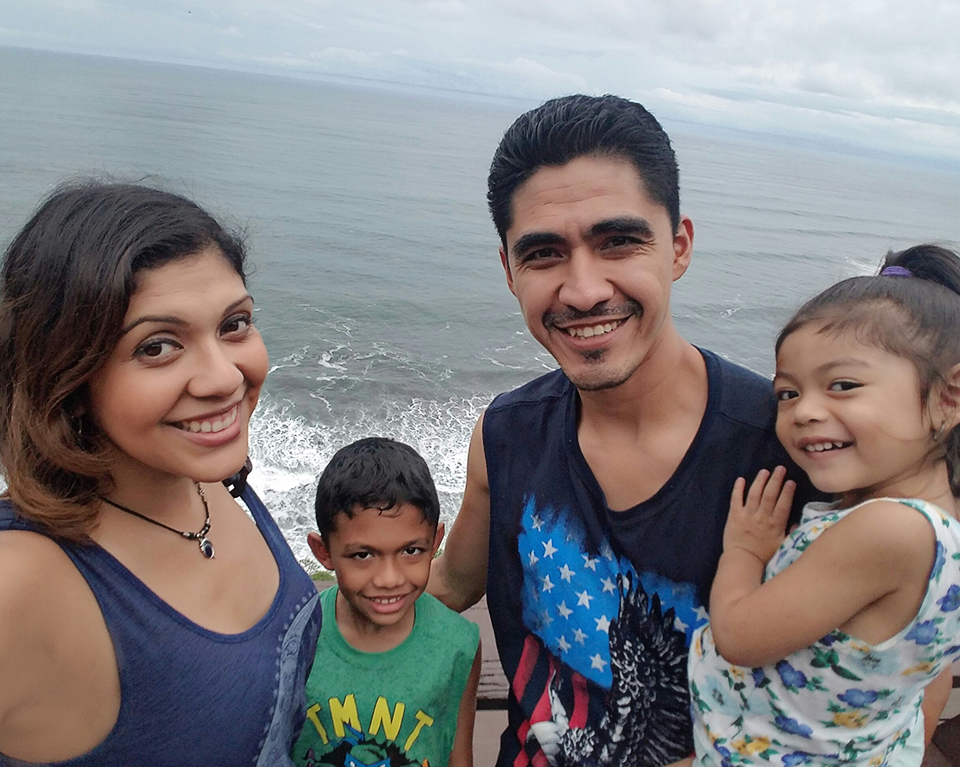 Escobar was not just deported. He was banned from re-entering the United States for 10 years. After the deportation, Rose Escobar became active in the Houston immigrant activist community. She participated in some events and stayed in contact with local media. She said it was very hard for her husband to start a new life in El Salvador because he had been away for so many years. Rose and her children communicated with Escobar through video chats.
Escobar's was one of the first local cases that illustrated how families with mixed status could be separated because of a more stringent enforcement of immigration guidelines. The local activist group Immigrant Families and Students in the Struggle, commonly known as FIEL by its Spanish acronym, supported Rose Escobar's plight.
Members of Congress also expressed interest. U.S. Representative Sheila Jackson Lee accompanied Rose Escobar during a news conference held right after her husband's deportation. Congressman Al Green got directly involved and traveled to El Salvador three times to work toward bringing José Escobar back to his family in the United States.