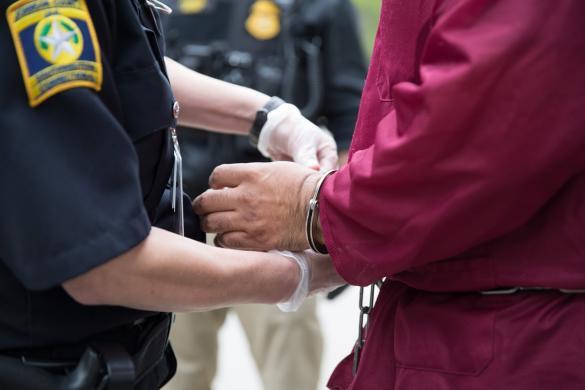 New analysis of nationwide data reveals that undocumented immigrants do not bring more crime to their communities.
The study, by the Marshall Project and the New York Times, looked at whether shifts in the undocumented population are connected with rates of different types of crime.
The nationwide analysis, which included data from 17 Texas cities, showed that the share of undocumented immigrants in cities is not correlated with a shift in crime rates.
Data journalist Anna Flagg headed up the project, which used Pew Research estimates of the undocumented population.
"Since 2007, violent and property crimes have decreased across most areas and it has decreased at similar rates regardless of whether the undocumented population has gone up or gone down," said Flagg.
In Houston, the share of the population that was undocumented decreased slightly from 2007 to 2016. Though crime rates also decreased, Flagg said it's important to look at the big picture.
"We're seeing that overall crime rates are decreasing everywhere and they're decreasing similarly no matter what happened with the undocumented population in that area," she said.
Houston and Dallas have the third and fourth largest undocumented populations in the country, each city with some 500,000 people.