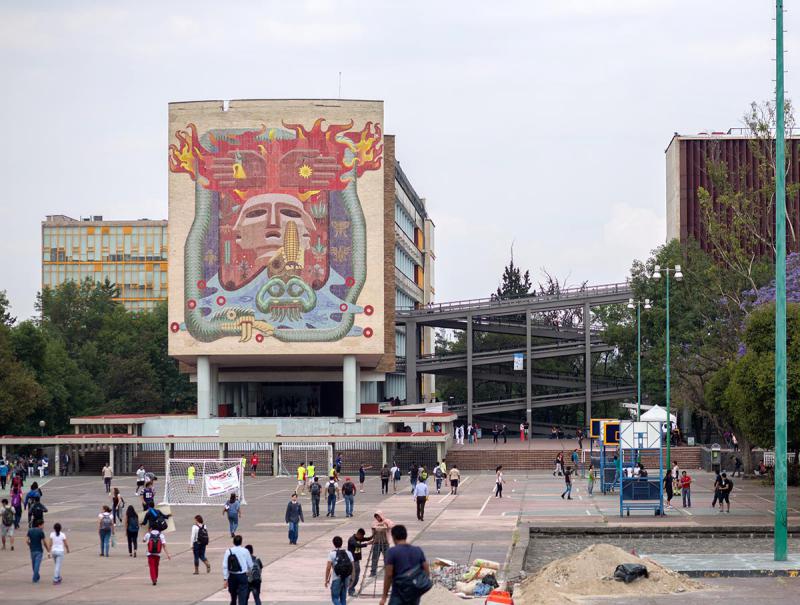 Recent Mexican immigrants in Texas are more likely to have a college degree than in previous years, according to a new report by the D.C.-based Migration Policy Institute.
The group analyzed Census data to come up with a profile of what it calls highly-skilled Mexican immigrants — adults 25 and older who've received a bachelor's degree or higher.
Among the findings:
The number of Mexican college graduates in the U.S. increased from 269,000 in 2000 to 678,000 in 2017.
More than a quarter live in Texas.
Nearly one in six Mexican immigrants who came to the U.S. between 2013 and 2017 had a college degree, compared with about one in 20 who arrived in the late 1990s.
"Today, Mexicans are the fourth largest group of high-skilled immigrants in the country after those from India, which is 1.8 million; China, 995,000; and the Philippines at 906,000," said Ariel G. Ruiz Soto, associate policy analyst with the Migration Policy Institute and one of the authors of the report.
In the U.S., Texas has the second largest number of highly-skilled Mexican immigrants with 185,000 living here – more than three times larger than in 2000.
Only California has more college-educated Mexican immigrants.
In Texas, Dallas and Houston have the highest numbers of Mexican immigrants with college degrees. But cities along the border, such as El Paso and McAllen, have the state's greatest share.
The report also looks at the legal status of this group of immigrants.
"The composition shows that the majority of Mexican graduates that reside in the United States and Texas is legally residing in the United States," Soto said. "You find that about 70% of both populations in those geographies have either become naturalized citizens or green card holders or legal permanent residents and, of course, also some temporary visa holders."
The temporary visa holders include students or those with H1B Visas. Soto said this portrait of college-educated Mexican immigrants runs counter to the prevailing narrative of immigrants who have fewer skills.
There are several possible reasons why there are more college-educate Mexican immigrants in the U.S. in recent years. The report notes more Mexicans in Mexico are attending college. Also, some people are likely fleeing increasing violence in Mexico.
You can read more of the report here:
This piece was originally published on https://www.keranews.org/