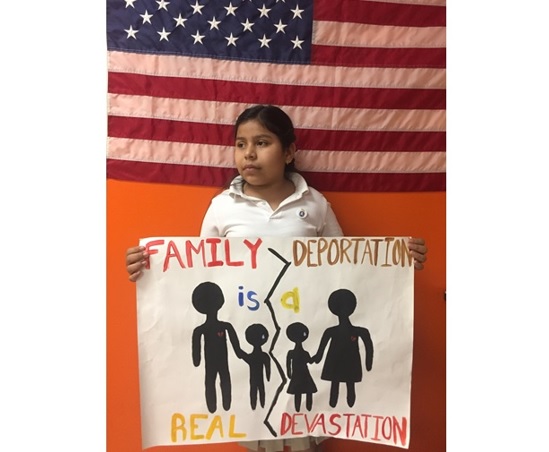 UPDATE (April 15, 2019): A motion has been filed to reopen Laura Maradiaga-Alvarado's immigration case. While the motion is pending before an immigration judge, she will not be deported. FIEL Executive Director Cesar Espinosa said it could take a few weeks for a judge to come out with a decision.
An 11-year-old girl from El Salvador who has been living in Houston for about seven months has received an order of deportation and her lawyer argues it's because of a clerical error by the immigration court that was processing her case.
Laura Elizabeth Maradiaga-Alvarado arrived in the United States last year with her mother Dora Elizabeth Alvarado and her 15-year-old sister Adamaris Alvarado.
Laura and her family were apprehended at the border and later released to pursue an asylum petition, according to the Houston-based organization Immigrant Families and Students in the Struggle, known as FIEL by its Spanish acronym.
The 11-year-old attended a court hearing on March 12, but her name wasn't on the docket, also according to FIEL. A translator told her and her family not to worry because Laura would be summoned to appear before the immigration judge another day.
Instead, Laura received an order of removal signed by Judge Clarease Rankin Yates. The judge wrote in the letter she has ordered the deportation because Laura failed to appear at her hearing.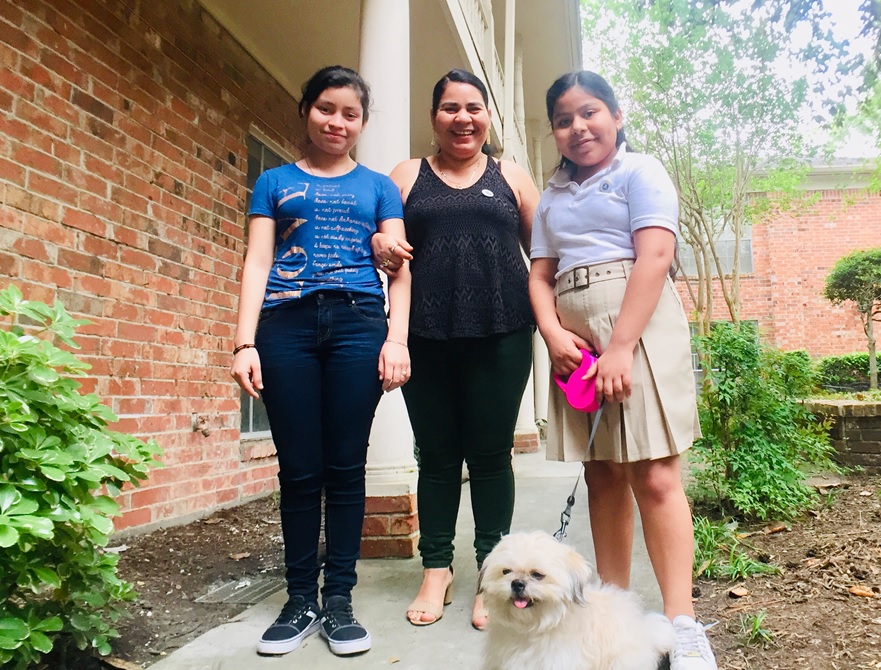 Immigration attorney Silvia Mintz is representing Laura. She told News 88.7 she believes the deportation order is based on a clerical error because Laura's hearing wasn't rescheduled the day her name wasn't on the docket.
Mintz will file a motion to re-open the case. If the judge denies her motion, she will appeal to the Board of Immigration Appeals.
FIEL Executive Director Cesar Espinosa said in a statement Laura would be in danger if she returns to El Salvador because she has no direct family left in her home country.
A public information officer for the Executive Office for Immigration Review told News 88.7 they are researching the case.
You can read the order of removal here: