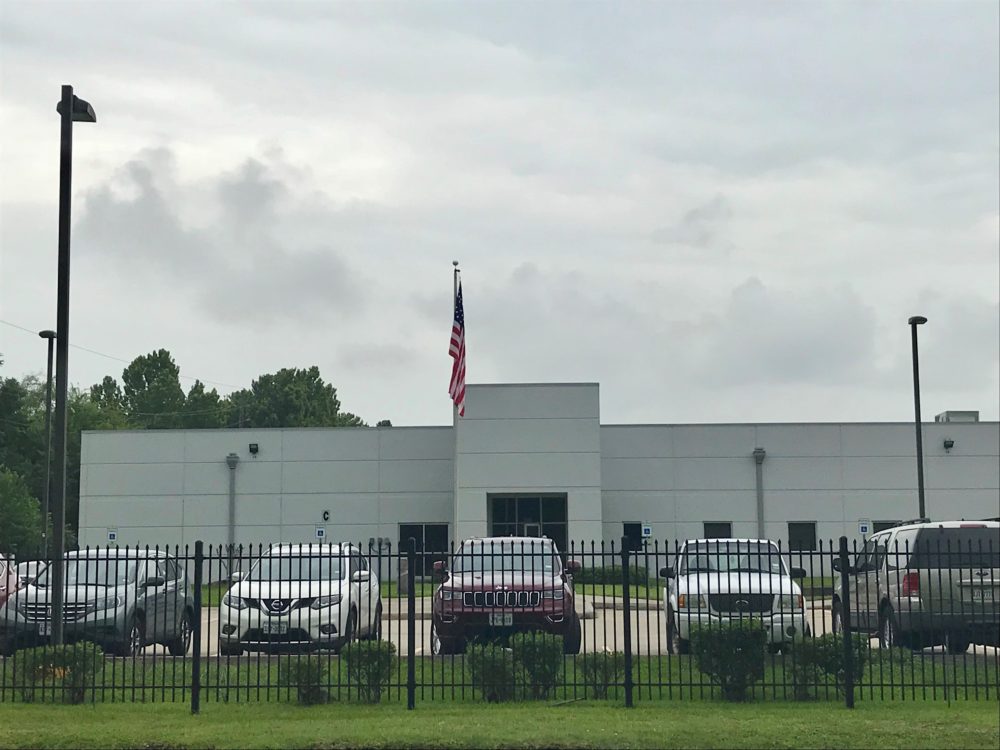 In Texas courts, detained Indian and Chinese immigrants get out on bond around 80 percent of the time, according to new data compiled by Syracuse University.
By comparison, judges granted bond to just over half of detained Mexican immigrants.
One reason that could account for the difference is criminal history.
A serious criminal offense, or even in some cases a DUI, can make a judge decide not to release someone.
Immigrants from India and China are less likely to have a criminal past, in large part because they haven't been here as long, according to immigration lawyer Julie Pasch, who works in deportation defense for the Houston Immigration Legal Collaborative.
"If the people from India are recent entrants seeking asylum they probably don't have any criminal history and people from Mexico are much less likely to be recent entrants and much more likely to be in ICE custody as a result of interior enforcement. So they probably have some sort of interaction with the criminal justice system even if it's not a conviction," Pasch said.
New research also shows discrepancies in how much money detained immigrants must pay to be released from federal custody.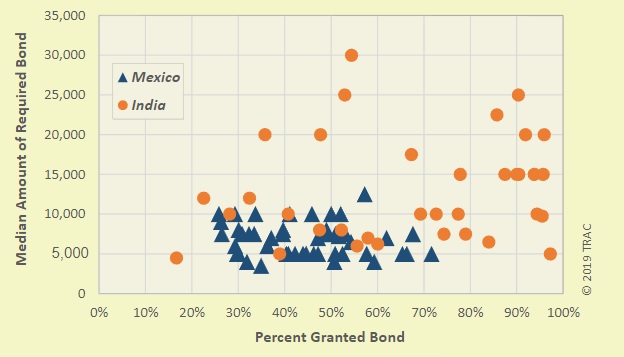 In Texas courts, immigrants from China and India also pay several thousand dollars more than Mexicans to be released from immigrant detention.
Data provided by the Transactional Records Access Clearinghouse (TRAC) at Syracuse University showed that people from large Asian countries paid some of the highest bond rates.
"They just tend not to have a lot of connections," said Pasch, "That, at least in my experience here in Texas, has been the main reason that immigration judges give them a higher bond than they would from individuals from Mexico because detainees from Mexico almost always have close family in the United States."
She said strong family connections make it more likely someone will find a legal way to stay here.
Though data reflected in the study accounts for all bond hearings set by immigration judges, Immigration and Customs Enforcement also sets bonds for a significant percentage of detained immigrants.
News 88.7 reached out to the U.S. Department of Justice Executive Office for Immigration Review (EOIR) for comment on this story. They said they don't comment on third-party reporting of EOIR data.