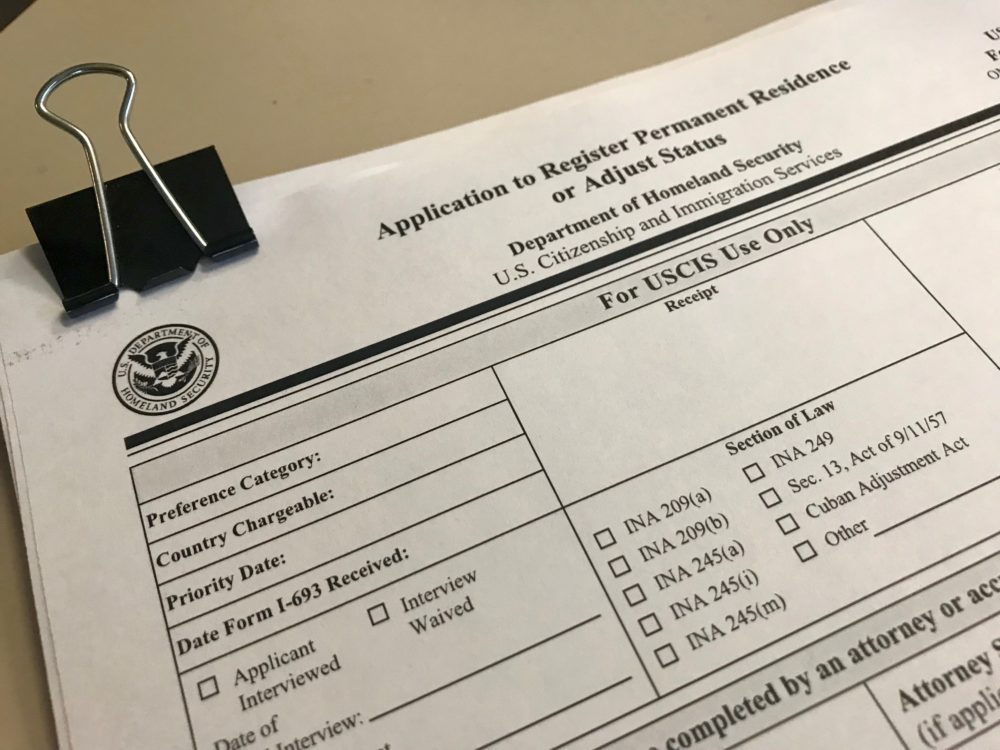 Since Trump took office, U.S. Citizenship and Immigration Services (USCIS) has increased processing times by 46%, according to a new study by the American Immigration Lawyers Association (AILA). Delays have nearly doubled since 2014.
Data also show despite receiving fewer petitions in fiscal year 2018, overall processing times continued to increase at USCIS.
Jason Boyd, who authored the new AILA report, calls the delays "crisis level".
"Throughout the nation, these delays are harming families, vulnerable populations and US businesses that depend on timely adjudications," said Boyd.
Women fleeing violence in Houston are among those impacted by processing delays.
"We have a client from Nigeria and she's been waiting for her employment authorization documents since December 2016 and has been unable to secure housing and doesn't have a valid photo ID and so just making daily ends meet is quite difficult," said Anne Chandler, Executive Director of the Tahirih Justice Center in Houston, which represents immigrant women and girls who are fleeing violence.
Houston-based immigration attorney Charles Foster said human resources departments in Texas are also impacted by the increase in immigration processing times.
"The increase creates a great deal of uncertainty and employers do not like that," Foster said in a written statement.
"Employers are mandated to verify that all of their employees are authorized workers and, from a legal point of view, if the process is too restrictive, too long or too unpredictable, they will either not only forego hiring that foreign national worker, but on a larger scale, that may have a cascading result where they will forego expanding current operations which would create other jobs for U.S. workers or from branching into new lines of services or products," he said.
The AILA study attributed the growing wait times partially to Trump-era policy changes that complicate the immigration process. But, USCIS wait times also increased during the last two years of the Obama administration.
The report also called for more oversight and transparency in immigration processing.
Of Houston's 1.66 million foreign-born residents, 531,000 are Legal Permanent Residents (green-card holders) and 83,000 are Legal Non-immigrants, which means they hold temporary visas like the H-1B high-skilled worker visa, a Migration Policy Institute report found.
Another 30% — 506,000 people — of all foreign-born Houston residents are undocumented. This includes people protected by DACA and Temporary Protected Status.