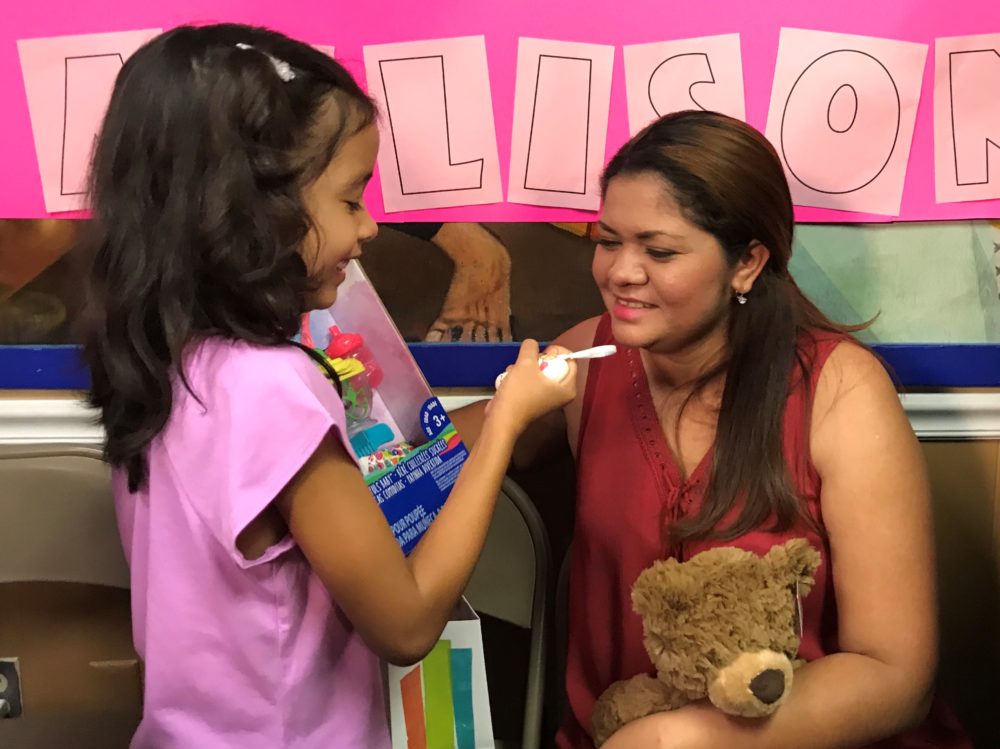 From the family separation policy, ending Temporary Protected Status and DACA (Deferred Action for Childhood Arrivals), to making significant changes to the process of seeking asylum, the Trump administration has been actively reshaping policies and procedures that deal with immigrants, refugees and asylum-seekers.
Considering a quarter of the Houston-area population is foreign-born, this city has been among the most impacted by the administration's numerous changes.
Which were some of the major immigration policy changes the Trump administration pursued in 2018 and how were Houstonians impacted?
Several changes made this year will impact thousands of immigrants in the Houston area.
For one, the President capped refugee arrivals down to historic lows. In fiscal year 2018, Houston's five refugee organizations received just under 1,000 refugees – a third of the arrivals in 2016. That means less people are able to seek refuge in the US, and local organizations are having a harder time balancing their budgets since a lot of their funding depends on contracts with the federal government based on refugee arrivals.
Former Attorney General Jeff Sessions made numerous changes to the immigration legal system, claiming they are intended to help with the historic immigration case backlog that's reached over 800,000. One change was setting quotas for judges so they have to finish a set number of cases each year, but lawyers and immigration judges have said that will get in the way of the right to a fair trial.
This year's most controversial policy change was the zero tolerance policy, which meant everyone caught crossing into the US not using ports of entry was detained and children were separated from their parents and placed in the custody of the Office of Refugee Resettlement. More than 2,600 kids were taken away from their family and over 200 kids are still not reunited with their families. Parents and children were held in facilities in Houston and many of the reunifications occurred this year locally. There were also several protests in the city against the policy.
6-year-old Allison Ximena and her mother Cindy Madrid reunited in Houston today after over a month apart. Allison became a critical voice amidst the #familyseparation policy when audio of her crying out in a detention center was released by @ProPublica @HoustonPubMedia pic.twitter.com/UquEHoCrci

— Elizabeth Trovall (@elizTrovall) July 13, 2018
This year, the President also ended Temporary Protected Status (TPS) for Hondurans, many of whom have lived here for decades and have citizen children. The Migration Policy Institute estimates some 5,000 Hondurans protected by TPS live in the Houston area.
https://soundcloud.com/houstonmatters/2018-review-the-year-in-immigration
How have some of Trump's immigration been challenged in the courts?
In September 2017, Trump ended the DACA (Deferred Action for Childhood Arrivals) program, which protects 36,000 "Dreamers" in the Houston area from deportation. This year the President doubled down on that move, though courts have ruled that "Dreamers" can continue to renew applications, though no new applications are currently being accepted.
Former Attorney General Jeff Sessions overturned an immigration case called Matter of A-B, which said victims of domestic violence were eligible to plea asylum. Overturning the case would have had a ripple effect on how domestic violence cases are ruled, but a federal judge struck down that move earlier this month.
How has immigration law enforcement played out in Houston?
Since the administration changed priorities to really go after anybody who is in the country without documentation, not just violent criminals, that has led to a 43 percent increase in Immigration and Customs Enforcement (ICE) arrests nationwide from 2016.
In fiscal year 2018, ICE made more arrests in the Houston area than any other part of Texas, ranking third in arrests nationwide.
ICE arrested more than 14,000 people in the Houston area this year, up 6 percent compared to fiscal year 2017.
Of that group, more than 3,700 people haven't been convicted of crimes.
That's a 63 percent jump in non-criminal ICE arrests from last fiscal year, which shows how Trump-administration policies are being implemented to go after all immigration violators, not just dangerous criminals.
Though most of the 3,700 arrested are facing some sort of criminal charge, national statistics show most charges are non-violent, like DUI's and traffic citations.
More than 800 of the Houston arrests were for immigration-related reasons.
Who is @ICEgov arresting? Mostly people w/ DUIs, drug & traffic-related offenses: https://t.co/FfX4vxXvfQ pic.twitter.com/TqZmzCNJKE

— Elizabeth Trovall (@elizTrovall) December 14, 2018
How significant was immigration as an issue during the midterm elections?
Democrats and Republicans seemed to be more divided than ever during the 2018 midterms and immigration was among the most hotly contested issues.
Pew research shows while Republicans see 'illegal immigration' as the single most pressing issue facing our country, Democrats ranked it their lowest priority among 18 different issues.
Democrats also scored the treatment of undocumented immigrants as a high priority, which was much less important to Republicans, according to the Pew survey.
Politicians used the strong emotions voters on both sides of the aisle feel about the immigration issue to drum up support, whether it was fear about large numbers of migrants arriving at our border, or compassion for asylum seekers who had been separated from their families by Trump's zero tolerance policy.