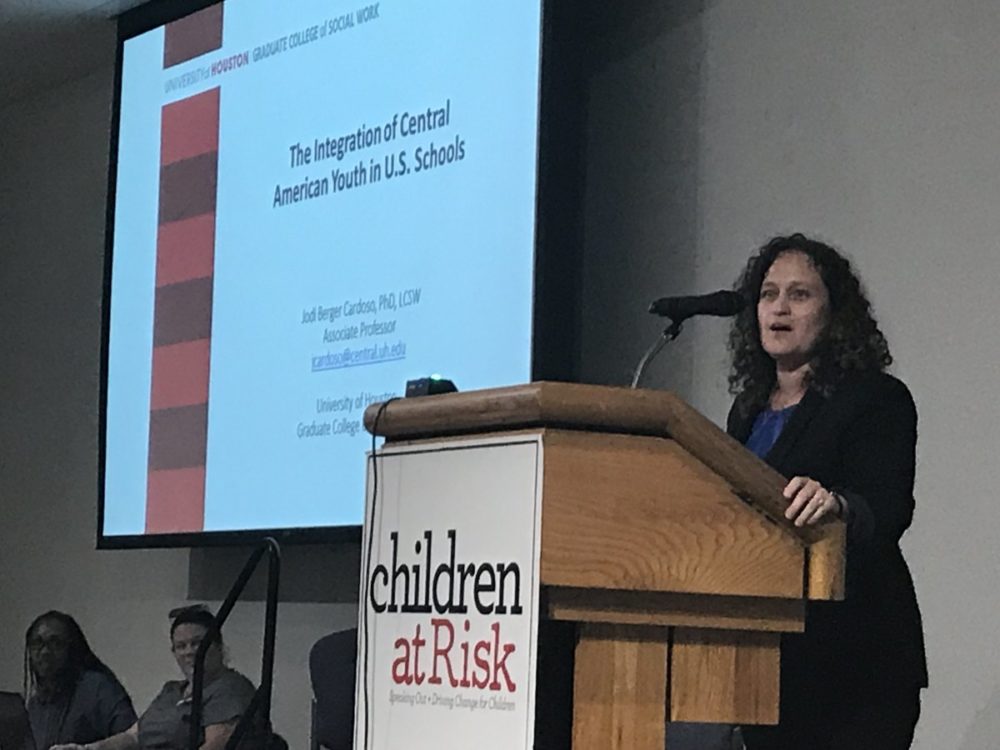 This week, the non-profit advocacy group Children at Risk officially launched their Center for New American Children, a new initiative focused on addressing the needs of kids in immigrant families.
The new center is bringing together local school districts and immigrant rights groups to share information and experiences.
The collaboration plans to do research, raise awareness and make policy recommendations, according to Dr. Bob Sanborn, CEO of Children at Risk.
Edith Rahimian shares her story as an Iranian refugee and leads panel on education issues facing #NewAmericanChildren with Viridiana Carrizales, Cesar Espinosa, & Rose Escobar. pic.twitter.com/s1UQNDZFUC

— CHILDREN AT RISK (@childrenatrisk) September 20, 2018
Sanborn noted that, considering Houston's diversity, more should be done to address the unique challenges immigrant children face.
"Whether these children came because they're fleeing violence and they're undocumented or whether they came because they're documented and their parents have other opportunities in the United States or family in the United States, it's difficult for these children," Sanborn said.
One issue Sanborn said they're looking at is the lack of training for teachers who work with immigrant children.
Studies show 44 percent of Houston-area kids have at least one immigrant parent.
https://www.facebook.com/childrenatrisk/videos/681400358891882/