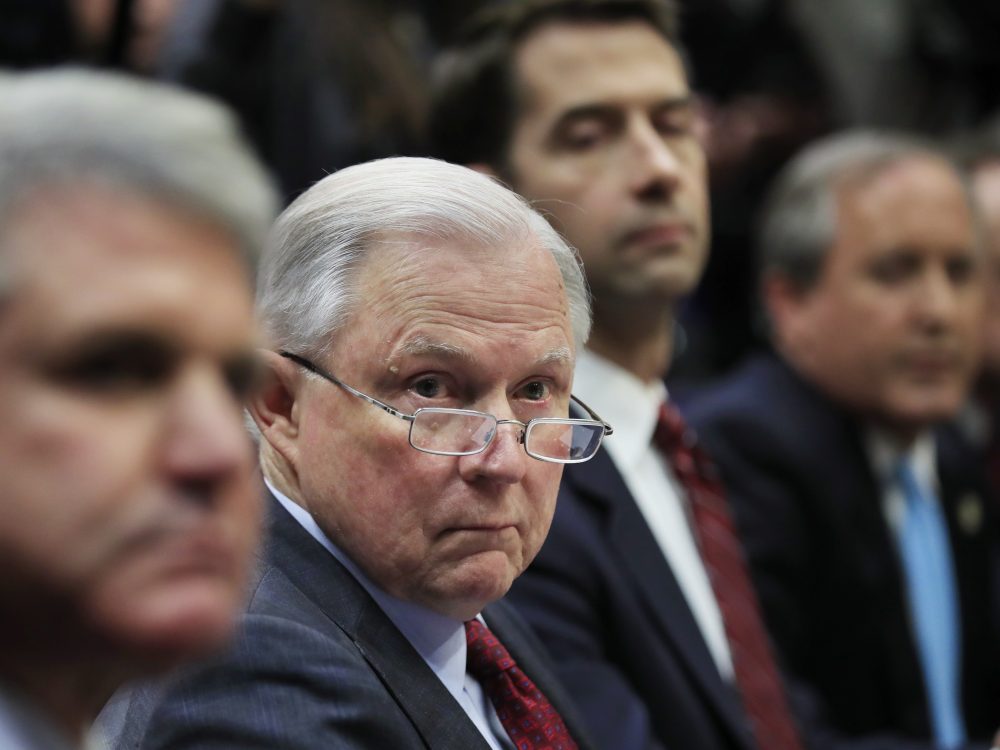 Attorney General Jeff Sessions is imposing sharp new limits on who can get asylum in the United States, ruling in a closely-watched case that most migrants fleeing domestic violence or gang violence will not qualify.
"Asylum was never meant to alleviate all problems — even all serious problems — that people face every day all over the world," Sessions said Monday morning in a speech before immigration judges in Virginia.
Sessions announced his decision on Monday afternoon.
As Attorney General, Sessions has broad powers over the nation's immigration courts. He has long complained that asylum seekers are "gaming" the U.S. system.
Reactions
Immigrant rights advocates say Sessions' decision runs counter to decades of established precedent. They fear the lives of thousands of legitimate asylum-seekers will be in danger when they are returned to their countries of origin.
Beth Werlin, executive director of the American Immigration Council, said in a statement that "the Attorney General's decision—if permitted to stand—will no doubt result in sending countless mothers and children back to their abusers and criminal gangs."
On behalf of the Washington Office on Latin America (WOLA), Maureen Meyer, director for Mexico and Migrant Rights, also criticized the Attorney General's decision in a statement.
"With this decision, the U.S. government is turning its back and endangering the lives of thousands of women and children who are victims of violence and gang-related crimes," Meyer said in her statement, while adding that recent statistics compiled by the U.S. government indicate living conditions in countries such as El Salvador, Guatemala and Honduras are "dire" due to "rampant corruption and weak criminal justice institutions."
You can read the document pertaining to Attorney General Sessions' decision here: