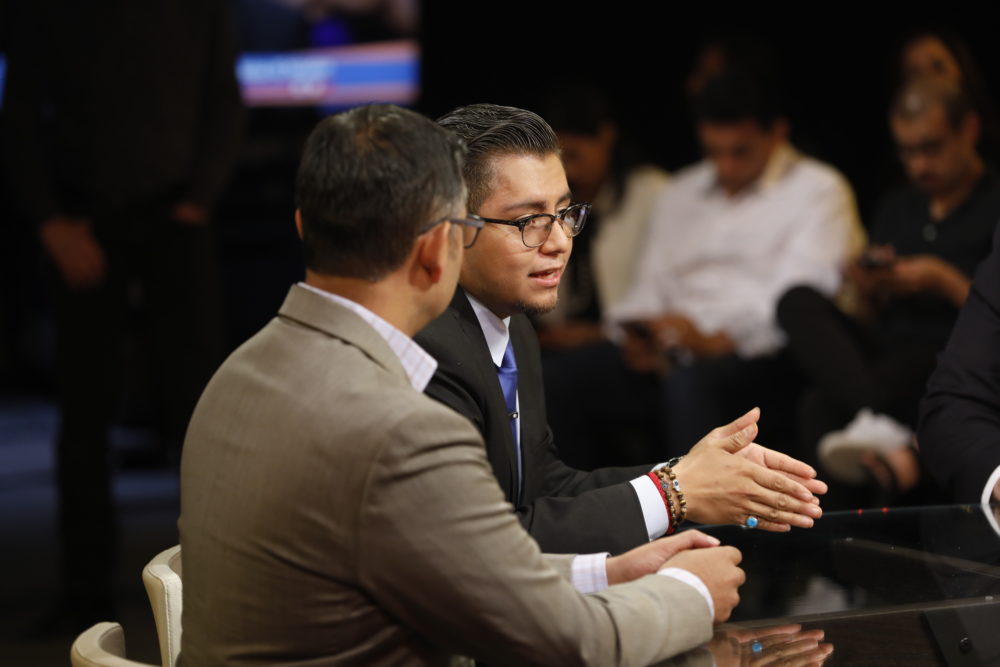 Local pro-immigration activists criticized President Donald Trump Monday, April 2, 2018, because of a tweet he sent out over the weekend saying there will not be a deal on the future of the Deferred Action for Childhood Arrivals (DACA) program.
Back in September, the President announced the termination of DACA and said Congress had until March 5, 2018, to come up with a solution for the situation of the hundreds of thousands of beneficiaries of the Obama-era program. So far, Congress hasn't made a formal proposal to the Trump Administration.
In a tweet sent on Sunday, April 1, 2018, Trump complained about the agents of the U.S. Border Patrol not being allowed to properly do their job because of "ridiculous liberal (Democrat) laws" and also referred to "Caravans" of immigrants coming to the United States. At the end of the tweet, the President wrote: "NO MORE DACA DEAL!"
https://twitter.com/realDonaldTrump/status/980443810529533952
In another tweet, Trump blamed the Democratic Party for DACA being "dead" writing that the Democrats "didn't care or act."
https://twitter.com/realDonaldTrump/status/980766121983987712
César Espinosa, executive director of the Houston-based group Immigrant Families and Students in the Struggle (known as FIEL by its acronym in Spanish) commented the President hasn't shown "leadership" because "he hasn't brought Democrats and Republicans together to really come up with a real, tangible deal."
Although some members of Congress came up with tentative proposals to provide a solution for the situation of DACA recipients, the White House didn't back any of them and currently the future of the program is in the courts with the latest development being that a federal judge is allowing a lawsuit against the termination of DACA to proceed in the judicial system.
Julieta Garibay, director of United We Dream, in Texas was also critical of the President's latest comment on DACA. For Garibay, saying there will be no deal is "disingenuous" because Trump "never came to the table" to actually negotiate a solution.
Mario Carrillo, state director for America's Voice in Texas, also categorized the President's tweet as "disingenuous" because his Administration didn't actually get behind any of the proposals for providing relief to the program's recipients.
At the same time, Carrillo said he doesn't think the statements Trump has made publicly and on social media about DACA are reliable because "he's changed his position on DACA too many times at this point."
In that regard, Carrillo noted that, in the past, the President has said that his Administration intends to deal with DACA recipients with "heart." Specifically, Trump made that comment during a press conference held in February 2017.