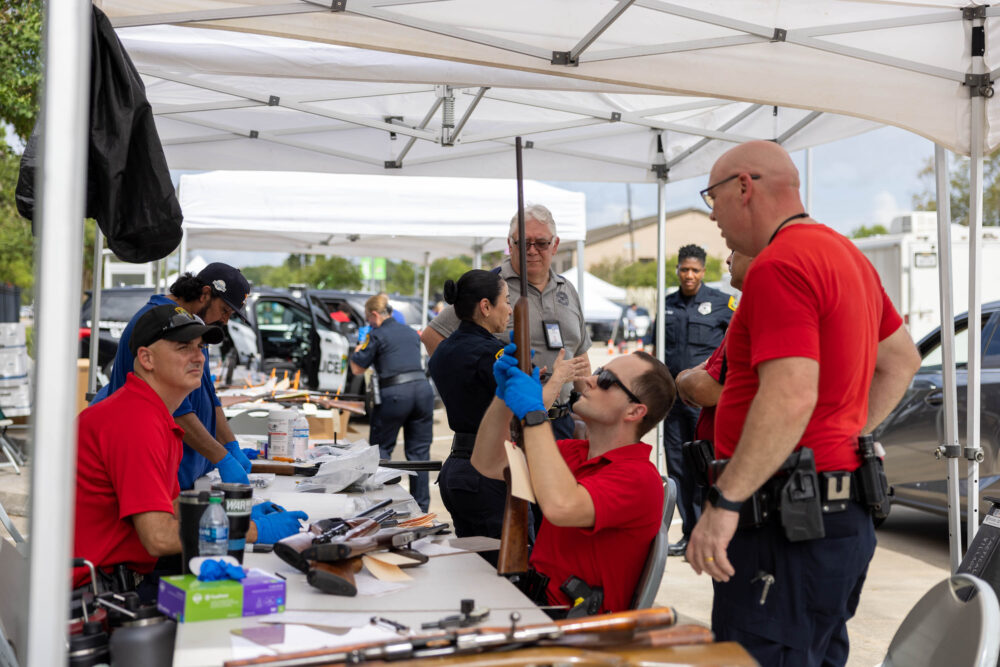 The city of Houston will hold its fifth gun buyback event on Saturday, November 18 at the Westchase Park and Ride.
The buy-back program is part of the One Safe Houston initiative the city launched in 2021 to decrease violent crime. Harris County Sheriff Ed Gonzalez said the program is an opportunity for people to voluntarily get rid of firearms.
"Oftentimes, we'll run into someone that says, 'Hey, my loved one passed away. I don't wanna have the guns in the house. They're dangerous. People come over. Somebody could break in'. This is a good opportunity for them to turn those guns in if they choose," Gonzalez said.
Gonzalez said the buyback program also helps prevent accidental shootings and reduces the likelihood of stolen guns. According to city officials, the last buyback event collected a record number of over 1,400 firearms in June.
"Our numbers are speaking for themselves. Because violent crime is trending down," Mayor Sylvester Turner said. "It's not a hundred percent down. But it's trending down. And we are moving in the right direction."
Turner said Houston Police Department volunteers will also be distributing 400 gun safes at the event. He said the city will have $170,000 worth of gift cards to be distributed to those who turn in a firearm.
The city has spent a total of $77 million on the One Safe Houston initiative, according to Turner. The initiative was first funded from federal dollars through the American Rescue Plan Act (ARPA). Turner said the funds for the initiative should last through 2024 or 2025.
Harris County Commissioner Lesley Briones said the county leads the state of Texas in terms of intimate partner violence homicides, and that 96% of those homicides involved a firearm. 80% of school shooters under the age of 18 access a firearm from their home, or from the home of a relative or friend according to Briones.
"No one gun buy-back event, no one policy action will solve the problem of gun violence," Briones said.
The buyback event will go from 8 a.m. to noon.