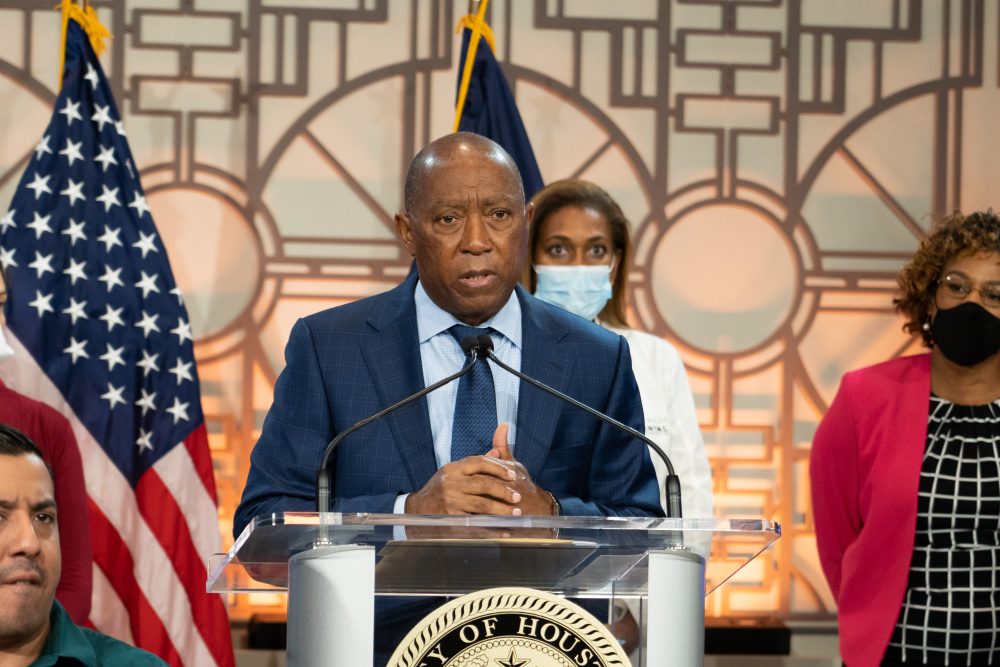 Houston Mayor Sylvester Turner says the number of mass shootings increased after Governor Greg Abbott signed the permitless carry bill last year.
Abbott signed the bill in June 2021, and from June 13, 2021 to June 13, 2022 the number of mass shootings in Texas was 65. From 2020 to 2021 Texas had 40 mass shootings.
"The numbers are more alarming when you consider the victims of the mass shootings," Turner explained. "In the one-year period before the bill was signed 187 people were killed and injured during mass shootings in Texas. In the one year after, 375 people killed or injured in mass shootings in Texas."
That 100 percent increase has Turner advocating for gun laws to be changed.
"Not one gun law has been changed since the mass shooting in Uvalde," Turner added. "Those who are 18 years old can have a gun with no background or training; there are more guns than people."
As for Houston, Turner says homicides are down three percent compared to this time last year. Other violent crimes are also down across the city. Houston police Chief Troy Finner says it's going to take a unified front to keep the crime rate headed in the right direction.
"We're going to fight crime, but we're going to fight crime in a way that we bring everyone together and that's when you send those numbers down and that's when they will stay down," Finner added. "Regardless of what's going on with the backlog."
City leaders are attributing the downward trend to the One Safe Houston initiative. The $53 million initiative is federally funded aimed to combat crime. Last month, its gun buyback event resulted in 845 guns being collected.
"I want to caution people you're going to have valleys, but we are going to stay steadfast," Finner said. "To the men and women on the front lines all of our first responders, including our fire department thank you for what you do."