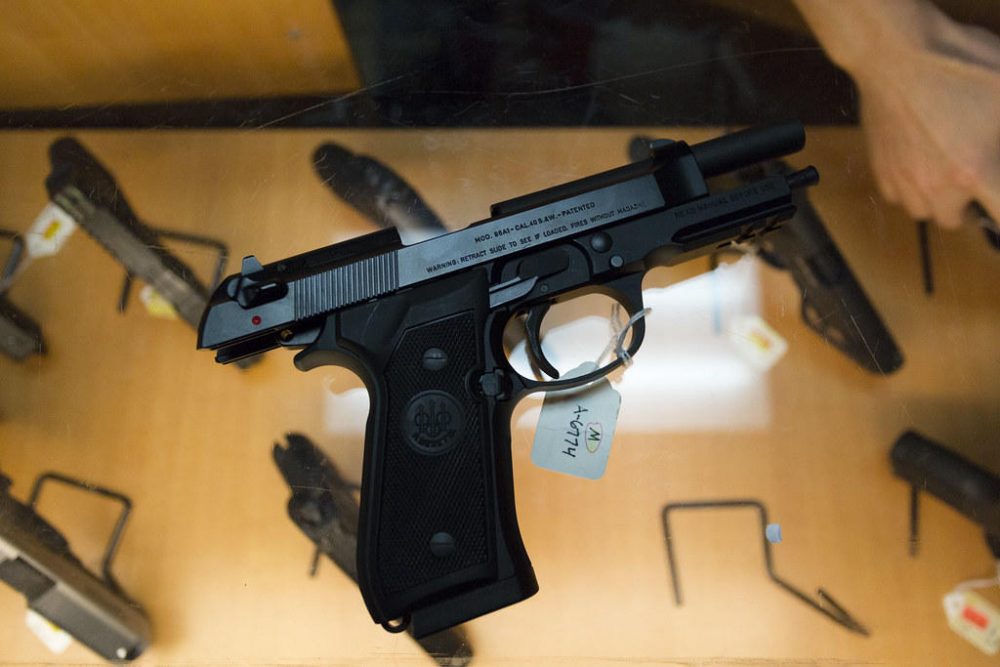 Handgun owners no longer need a license to carry firearms in public.
In this year's state Legislative session, Senate Bill 1927 eliminated the requirement for a handgun license in Texas, and with it, a mandatory minimum of five hours classroom instruction on basic gun laws, safe storage and peaceful conflict resolution as well as a shooting proficiency test.
The new law now has law enforcement and gun safety experts worried about an increase in gun violence.
HPD Assistant Chief Larry Satterwhite, at a permitless carry roundtable hosted by Harris County Precinct 2 Commissioner Adrian Garcia Wednesday, said he wasn't worried about lawful gun owners committing crimes. But, he said, he was concerned about people no longer required to take safety classes being irresponsible with firearms.
"Overwhelmingly, the number of people that engage in shootings and crimes in our city, in the city of Houston, are people who would never be able to carry a firearm," he said during the roundtable. "The question is how do they get that gun? And this is the problem."
Last year, almost 3,000 guns were stolen from cars in Houston, Satterwhite said. So far this year, that number has already passed 2,000.
Today, the new permitless carry law went into effect.

HPD encourages everyone to educate themselves about it and is committed to ensuring guns remain in safe hands.
1/3 pic.twitter.com/kzICXzXdP8

— Houston Police (@houstonpolice) September 1, 2021
Sam Houston State University criminologist Ryan Randa told Houston Public Media that while it isn't known for certain if the new law will lead to more people carrying, he expects the number to rise for at least the near future.
Randa's research has found that more guns per person leads to more weapon discharges and casualties.
"I would suspect that any increase in people freely carrying firearms would lead to increases in associated difficulties with firearms in public," he said.
Polls have shown nearly 60 percent of Texans oppose permitless carry and gun safety advocates fear it will lead to more shootings.
Supporters, including the National Rifle Association, argue that the Second Amendment to the U.S. Constitution gives Americans the right to carry guns without a permit. They also say that there is no data from the 19 other states with "constitutional carry" laws that would suggest crime went up after their laws changed.
At the roundtable on Wednesday, Garcia — a former Houston police officer and Harris County Sheriff — said that absent any regulation in Texas, gun owners should still use common sense.
"Lock up your guns and keep them safe," he said. "If you purchase a weapon, it's worth it to be trained. You can still take a class for concealed carry. We all have a duty to be responsible, to be a responsible gun owner."
In a statement released Wednesday, Houston Mayor Sylvester Turner expressed similar concern over permitless carry.
"With increasing gun crimes on the rise nationwide, adding more unregulated firearms in the population will not increase public safety. Law enforcement is clear on that," Turner said. "This flawed new law will have a harmful impact inside our neighborhoods and on our streets. Unregulated guns aggravate our public safety problems."
Today, permitless carry (AKA pick-up-a-gun and carry it) goes into effect in Texas.

This doesn't make us safer. It makes it easier for people to settle scores with gunfire. Here at the county level, we'll continue to lean forward by promoting smart, sensible gun safety policies.

— Lina Hidalgo (@LinaHidalgoTX) September 1, 2021