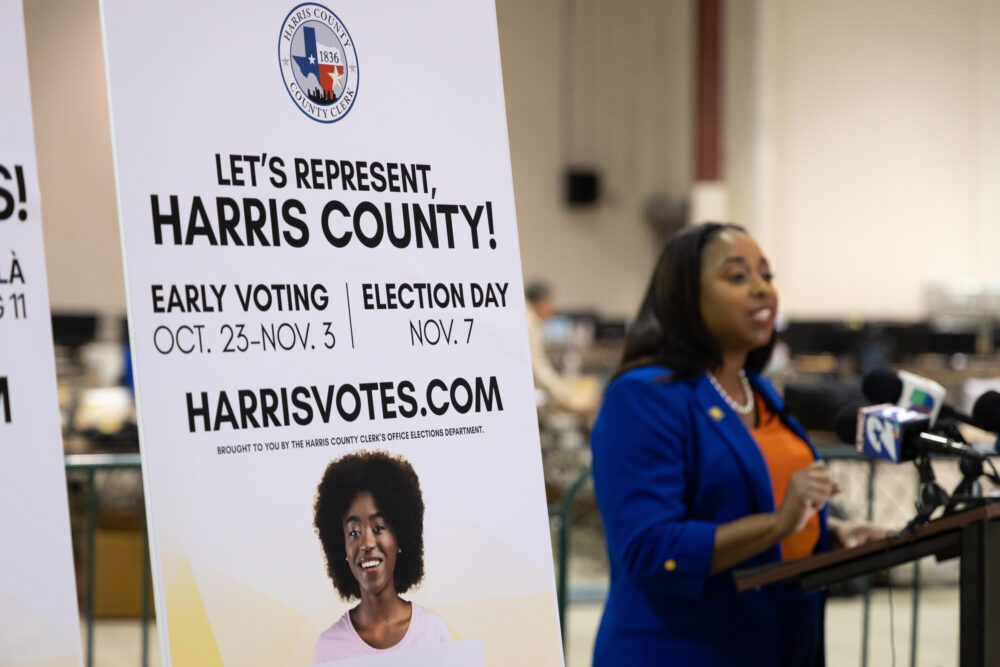 It's election season in the Houston area, and as it gets closer, Houston Matters with Craig Cohen is speaking directly with candidates for Houston Mayor and Houston City Controller.
In a Q&A session, Cohen asked candidates about some of the most pressing matters on the minds of voters, including the city's financial future, public safety and infrastructure concerns.
Houston Mayoral Candidates
Though the field for mayor is a crowded one, (16 candidates are looking to replace term-limited Mayor Sylvester Turner) Houston Matters focused on the top five candidates who meet Houston Public Media's election coverage guidelines for such interviews. Their interviews can be found below.
Texas State Sen. John Whitmire
Houston City Councilman Robert Gallegos
U.S. Congresswoman Sheila Jackson Lee
Former METRO Chairman Gilbert Garcia
Houston City Controller
Also up for grabs is the city controller seat. The elected official acts as the city's chief financial officer. Duties include: certifying the availability of funds before City Council approval of city commitments, processing and monitoring payments exceeding $1 billion annually, investing the city's funds, conducting internal audits of the city's departments and federal grant programs, operating and maintaining its financial management system, conducting the sale of public improvement and revenue bonds, and producing an Annual Comprehensive Financial Report.
Acting city controller Chris Brown is also term-limited. Currently up for his seat are four candidates, whose interviews can be found below.
Houston City Councilor Dave Martin
Harris County Treasurer Orlando Sanchez
Harris County Clerk Chris Hollins
Deputy Houston Controller Shannan Nobles
MORE: Voters across Greater Houston and the Lone Star state will cast their ballots for a number of races and ballot measures. News 88.7 politics and government reporter Andrew Schneider offers us a last-minute cram session.