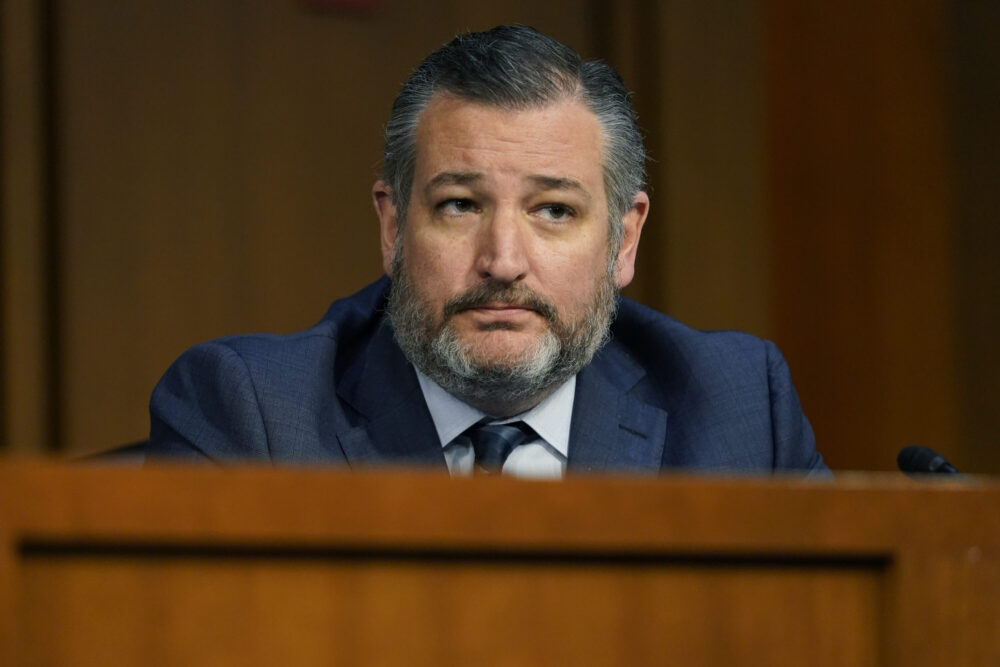 Sen. Ted Cruz announced his endorsement of four Cy-Fair ISD school board candidates ahead of the Nov. 7 election. The candidates are also endorsed by a conservative political action committee, Texans for Educational Freedom, which has previously financially backed candidates in other local school board races.
Cy-Fair Independent School District serves over 114,000 students at 95 campuses, making it the third-largest district in the state of Texas. Cruz released a statement Monday voicing his "proud support" of Todd LeCompte, George Edwards, Justin Ray and Christine Kalmbach for Cy-Fair ISD's school board.
"It is vital that our children and schools are led by those who advance educational opportunity," Cruz said in his statement. "These candidates will ensure that educational excellence is the standard in Cy-Fair ISD."
The endorsement comes amid a sweeping trend of high-profile politicians and large, well-funded political action committees, or PACs, becoming involved in small, local elections.
"In the past, it was fairly uncommon for state and federal elected officials to get involved in local politics; they really believed that was best left to the local citizens," said Duncan Klussman, a professor in the education department at the University of Houston and former superintendent of Spring Branch ISD in west Houston. "However, the trend recently has been for more and more state and national politicians to get involved in local issues, like school districts."
Klussman said the trend picked up around the beginning of the coronavirus pandemic, amid growing concern about the alleged teaching of critical race theory – a graduate-level theoretical framework – within public schools.
In recent years, Texans for Educational Freedom has given hundreds of thousands of dollars to school board candidates throughout the state who have run on hot-button ideological issues, such as opposition to critical race theory in schools. In May, the PAC supported three school board candidates in Katy ISD, who ran on platforms related to vetting books available in public school libraries for biased or "sexually explicit" content, all of whom were subsequently elected.
"There's definitely been a trend in very localized races, which were designed to be nonpartisan, having more and more partisan aspects to them," said Klussman. "Most of the dollars for this group don't come from the Cy-Fair or Katy area. They come from across the state and across the nation, and they use those dollars in local races where, historically, there are usually not a lot of dollars spent, so it's had a huge impact."
In addition to a dramatic influx in funding, local school board elections are also typically very low-turnout, making the money that is spent that much more effective. In Katy ISD's most recent school board election, fewer than 5 percent of eligible voters cast a ballot.
Meanwhile, some local communities question why big-name politicians are getting involved in highly localized elections at all.
"I think some individuals in these communities question why a national politician would get involved in a local race when our federal government struggles to just do it's basic work," said Klussman. "People think 'Wouldn't their time and energy be better spent solving issues in Washington?'"
So, why is Ted Cruz getting involved?
Previously, Cruz has established himself as staunchly for school choice legislation: he pushed Gov. Greg Abbott to strike down what Cruz called a "watered down" school choice bill earlier this year and proposed bills related to school choice in the U.S. Congress.
Texans for Educational Freedom is largely funded by a set of donors who support voucher programs. For example, Houston attorney Stuart Saunders is currently the board chair of Heritage Classical Academy, a proposed charter school on Houston's northwest side. Collectively, Stuart Saunders along with his father, Fred Saunders, donated nearly $300,000 to Texans for Educational Freedom last election cycle. Other big donors to TEF included Cecilia and James Leininger, founders of the Texas Public Policy Foundation, which has expressed support for the creation of an education savings account program in Texas.
Cruz's endorsements for Cy-Fair ISD school board will be on the ballot on this coming Election Day, Nov. 7. Early voting has already begun and runs through Nov. 3.