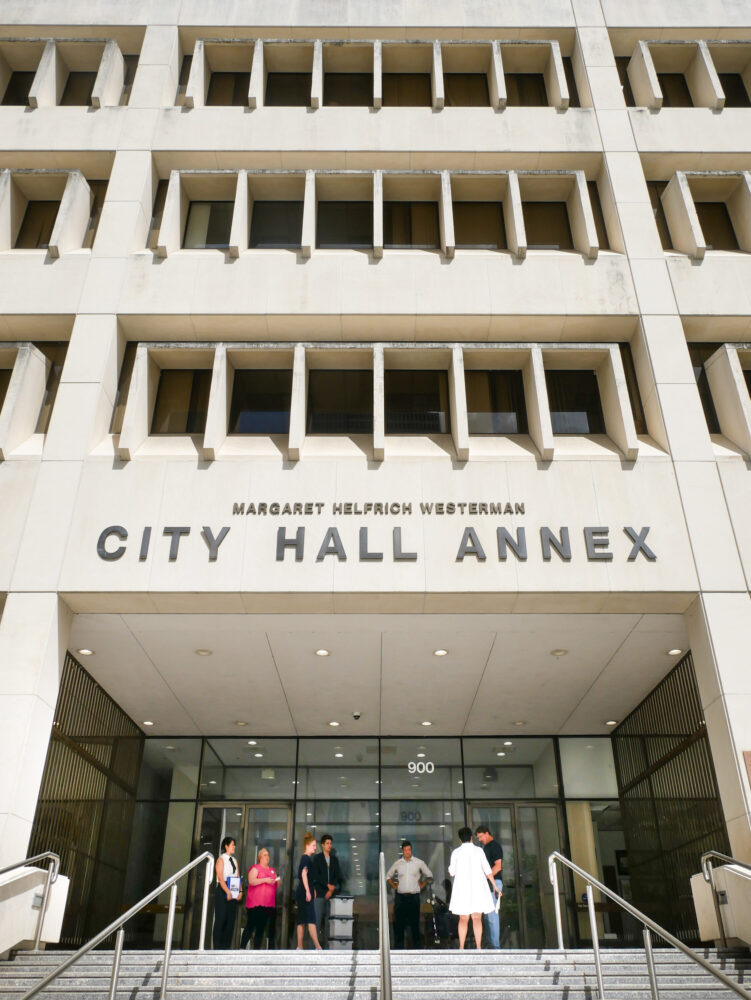 Houston voters will soon have the opportunity to vote on whether the city stays in a regional body known as the Houston-Galveston Area Council (H-GAC). The vote on City of Houston Proposition B could have repercussions for Houston's ability to get federal funds.
The City of Houston holds the lion's share of the population represented by H-GAC, a body created in the late 1960s, that links 13 counties, 107 cities, and 11 member independent school districts. H-GAC plays a key role in directing money from Washington, D.C. to Greater Houston. But Houston only has a small fraction of the seats on the organization's 37-member governing board.
"They were part of really the Great Society programs of President (Lyndon B.) Johnson," said Rice University political scientist Bob Stein. "But one of the requirements was that there be equal representation among the regional governments, counties, cities."
Stein said that the reason H-GAC required equal representation among member governments was to make sure less-populous communities didn't get short shrift when it came to federal infrastructure dollars.
"In fairness," Stein said, "the logic was a road going through Houston is as impactful for the road going through Waller (County). That is to say, if you wanted to get from Houston to Austin, and you wanted to get through Waller, Waller needs a road just as much as Houston. Well, infrastructure has changed a lot. We no longer talk about just roads. We talk about mass transit. We talk about walkable and livable communities. And many people now believe that Houston's just not having the influence they should have."
Proposition B would require the city to pull out of H-GAC unless the organization grants the city proportional representation. "(Mayor Sylvester Turner), I might note, and most city councilmen, have supported this," Stein said." More recently, the mayor has been hedging. Although he continues to support it, he says he's a little concerned and would surely like H-GAC to act quickly before the election, giving us proportional (representation)."
RELATED: Andrew Schneider discusses ballot measures on Houston Matters
But Stein argues that Proposition B, framed as an ultimatum, could backfire. "The authority here, it's dangerous. It's a game of chicken," he said. "At the very least, we can't get federal funds. If the regional authority doesn't have one of its members at the table, no money can flow through."
The city would still have access to federal funds through state agencies. But Stein said, "it doesn't preclude the fact that the governor and what I call the Republican-controlled state apparatus, TXDOT in particular, (will have increased power) to funnel those monies, and we may even get less than what we've gotten before."