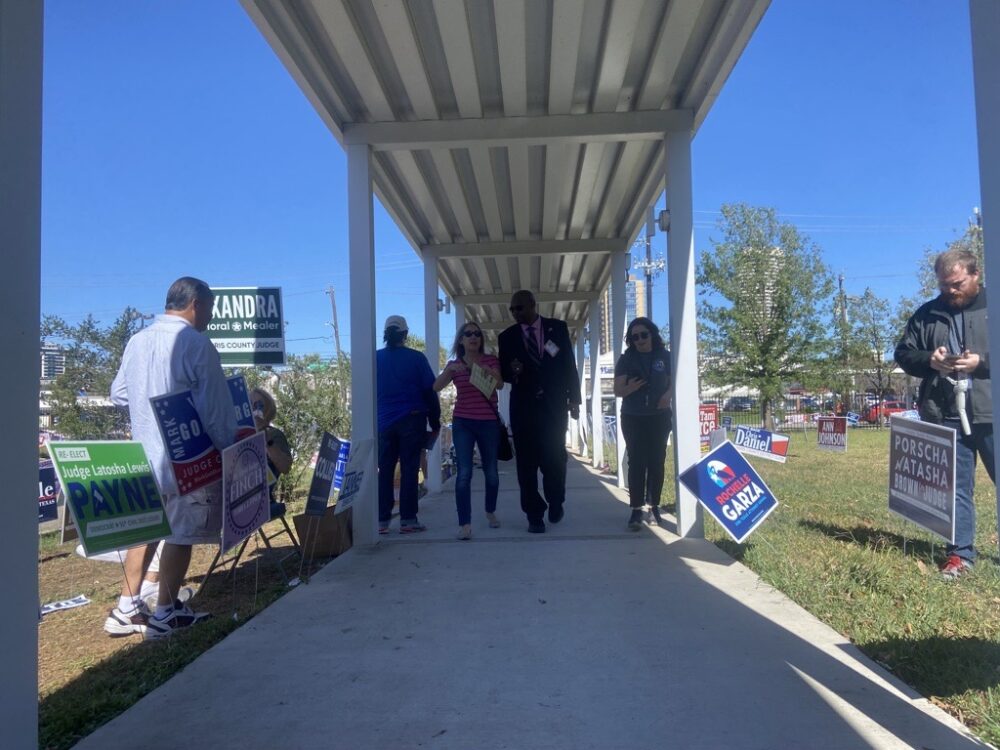 Harris County has gotten a temporary reprieve from a law that would require it to abolish its appointed elections administrator's office on September 1.
Judge Karin Crump of Travis County granted an injunction Tuesday morning to keep the law from taking effect. But the state attorney general has already appealed the decision to the Texas Supreme Court. With that in mind, the county is preparing for the transition, less than two months before the start of early voting in the fall election.
Harris County Attorney Christian Menefee, a Democrat, filed the suit to block SB 1750 from taking effect, arguing it is unconstitutional because it can only ever apply to Harris County. "For nearly 100 years, the Texas Constitution has prohibited laws that can only ever apply to one locale. And that's because legislators are supposed to be passing laws that benefit the entire state of Texas," Menefee said. "At the end of the day, we know that this is not about making elections better for the Republican Party. It's about undermining confidence in our elections."
Under Senate Bill 1750, Elections Administrator Clifford Tatum's post will be eliminated effective September 1, just over a year after his appointment. Two elected officials will take over his functions, under the same division of labor that existed before the county created the administrator's office in 2020. County Clerk Teneshia Hudspeth will take over management of elections, and County Tax Assessor-Collector Ann Harris Bennett will resume oversight of the county's voter rolls.

"We're going to do our best diligence to ensure that Harris County Clerk Teneshia Hudspeth is best positioned to run (this fall's general) election. But I will tell you folks at the county, and I would imagine Clerk Hudspeth as well, are not happy that the state is trying to throw a wrench in our elections," Menefee said.
Early voting for the fall elections, which include Houston's mayoral contest, begins October 23. Menefee said the County Clerk's Office and the Tax Assessor-Collector's Office will be hard pressed to get up to speed by then.
"We're going to be behind the eight ball," Menefee said, "and that's because that's exactly what (State) Senator (Paul) Bettencourt and Republican legislators wanted. They wanted us to be in a situation where we were just a few weeks out from the start of important processes in the November election, and we were having to scramble because of this law that blows up our election processes."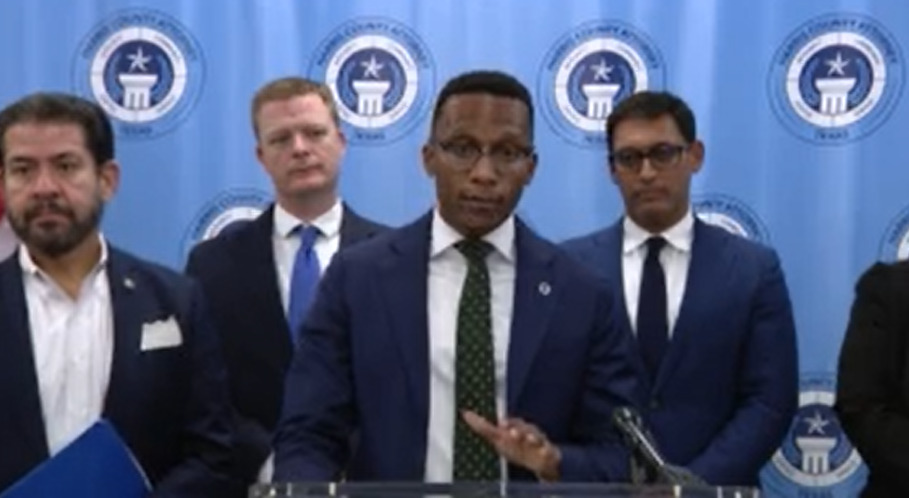 Bettencourt, the author of SB 1750, doesn't accept that argument. SB 1750 may take effect September 1, but it passed the Legislature in May. "You have given the county over 90 days to make this transition," Bettencourt said. "They have apparently chosen not to use any of the time to make the transition, but just to go ahead and appeal it."
Bettencourt and other state Republican leaders believe the problems Harris County experienced with its 2022 elections demanded systemic reform. Those problems included vote counting delays and thousands of missed ballots in last year's primary election, which led to the resignation of Harris County's first election administrator, Isabel Longoria. They also included shortages of ballot paper at more than two dozen polling sites in Republican-leaning neighborhoods during last year's general election.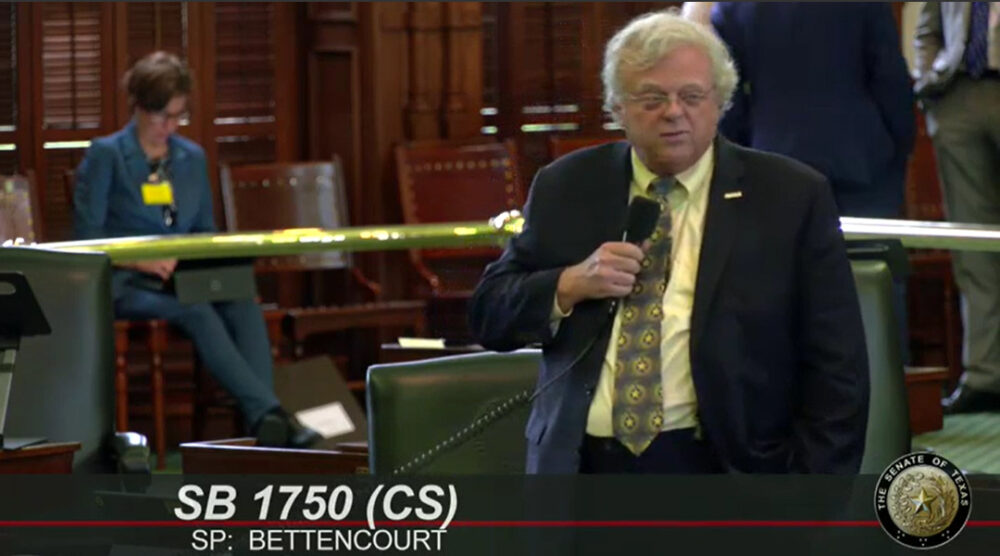 A five-month investigation by Houston Public Media determined that some problems related to the switchover from county clerk to elections administrator may have created problems with the training of election workers with consequences for the conduct of elections. The investigation found no evidence to support the idea that the administrator's office was interfering with the conduct of elections by deliberately shorting election supplies to GOP-leaning neighborhoods, nor did it find any evidence that such shortages affected the outcome of most elections.
A.J. Durrani, who has served as a Democratic election judge for more than 15 years, has confidence that Hudspeth knows how to manage elections. But Durrani noted managing elections is only one of the county clerk's responsibilities.
"They're also responsible for records, they're responsible for other parameters. So, if they don't have that as their single function, elections that is, they may not necessarily be able to provide the necessary attention. Whereas if there is a(n) election administrator whose sole responsibility is the conduct of elections, he or she will be able to focus solely on it," Durrani said.
Durrani adds he has full confidence in Hudspeth's ability to oversee elections. Hudspeth served in the county clerk's office for 15 years before being appointed to fill out an unexpired term in 2020, including as deputy chief of elections. She then won election to the post in her own right in 2022. But Hudspeth won't always be the county clerk.
"Anybody can run for office, and if they can get the necessary vote, they'll be elected as county clerk," Durrani said. "That person may not necessarily be able to provide the appropriate oversight and guidance, unlike today."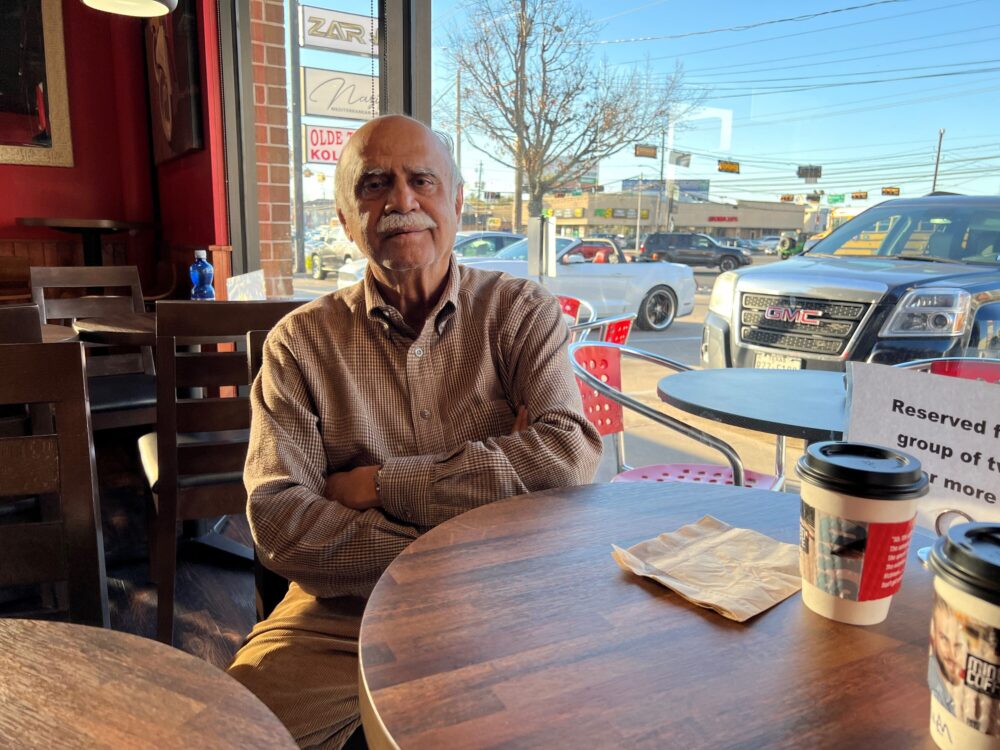 Chris Hollins was the last Harris County Clerk to oversee the county's elections before it switched over to an election administrator. He's now running to become Houston's next city controller. While the Houston city elections are officially nonpartisan, Hollins previously served as the Texas Democratic Party's vice chair for finance. As both a voter and a candidate, he's concerned the decision to split up the election administrator's office will cause at least as many problems as it solves.
"The same problems that reared their heads with the merger would rear their heads with the breakup," Hollins said. "You have people who have new bosses. You have a new way of doing things, a different office culture. You're going to have talent that departs. You're going to have new hires."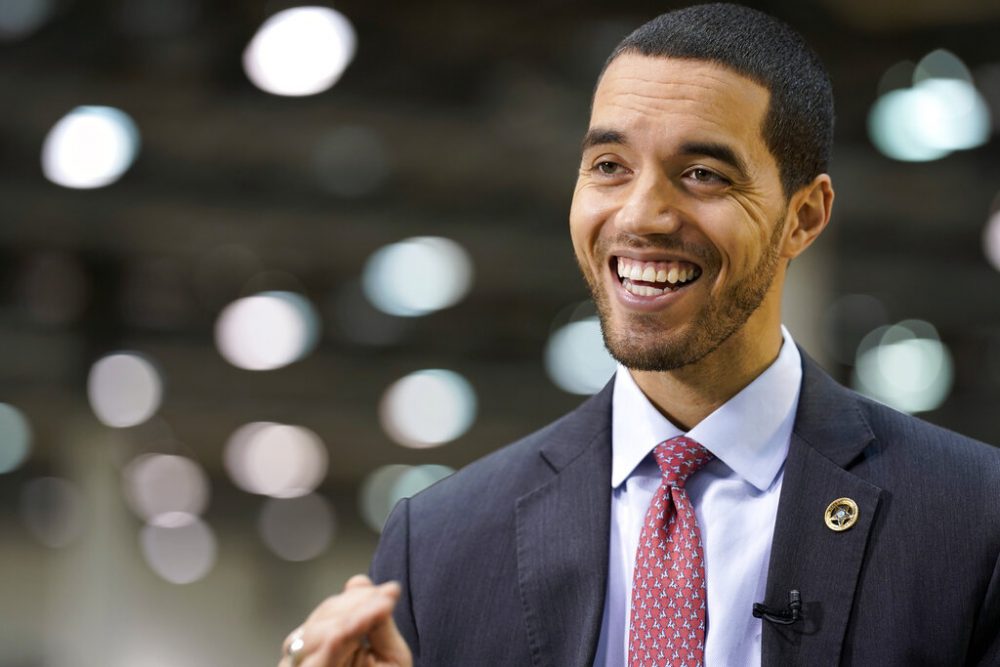 That's a concern that Wes Kinsey echoes. Kinsey has worked as a Democratic election judge for the past decade. He says he isn't worried so much about the change at the top – like Durrani, he has faith in Hudspeth's abilities. But Kinsey said the people staffing the elections are another matter.
"There are several thousand people hired temporarily to do this work," Kinsey said. "They have to be identified, vetted, trained. It's always a challenge, you know, even in the best of times. And with the new laws that criminalize certain behavior, including things that are arguably mistakes, has made, I think, recruitment harder."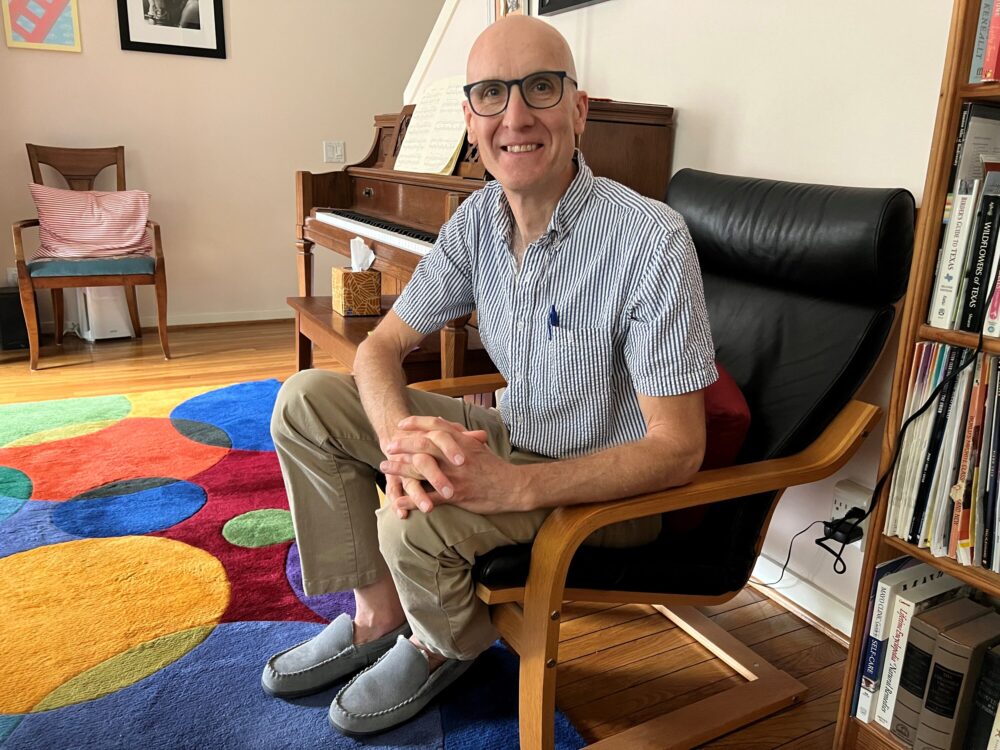 That raises the possibility that this fall's elections will see more of the problems that SB 1750 was supposedly designed to address, and not fewer.
"The best case scenario is that the county throws every possible resource that it can at trying to get this transition right and in this election right under very, very short notice and incredibly difficult circumstances," Chris Hollins said. But the worst-case scenario? "(There's) going to be...a number of issues throughout early voting and on Election Day, and likely leading to more lawsuits by election deniers and just a continuation of the vicious cycle that started with Donald Trump's Big Lie and the Stop the Steal movement."
Democrats aren't the only ones worried that there could be problems on Election Day. But Republicans who see the prospect of fresh problems also see SB 1750 as necessary.
"Do I have concerns? Yes, I do. However, it's time, and there's got to be an abrupt change to get into where we have more transparency," said Charlotte Lampe, who has worked as a Republican election clerk and judge for 45 years. "All the eyes of Texas are on Harris County, and they're on the Commissioners Court, they're on our county judge, they're on our commissioners, and they're on the county clerk and the tax assessor. And if they don't do their job, I think it's going to be painfully obvious that we need a change in leadership. And I hope that happens."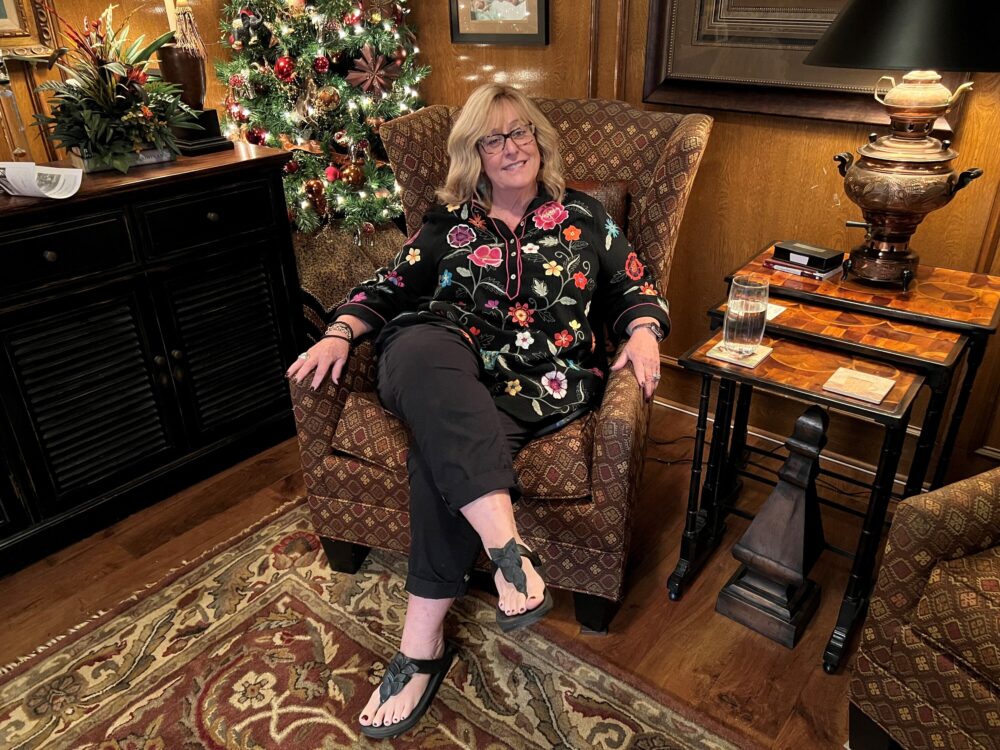 And that's the biggest concern that Harris County Democratic officials have – that the law is setting them up to fail. And if that happens, there's another law set to take effect that could give the Secretary of State's Office extensive power over the county's elections indefinitely. That's SB 1933, which allows the Secretary of State to order administrative oversight of a county of over 4 million people if an investigation shows a recurring pattern of problems with election administration or voter registration.
"The best evidence of that is not just SB 1750, but also SB 1933," County Attorney Christian Menefee said. "This entire time they've been screaming, oh, well, (SB) 1750 just gives power back to the democratically elected tax assessor and county clerk, but they also passed SB 1933, which ties the hands of those very officials."