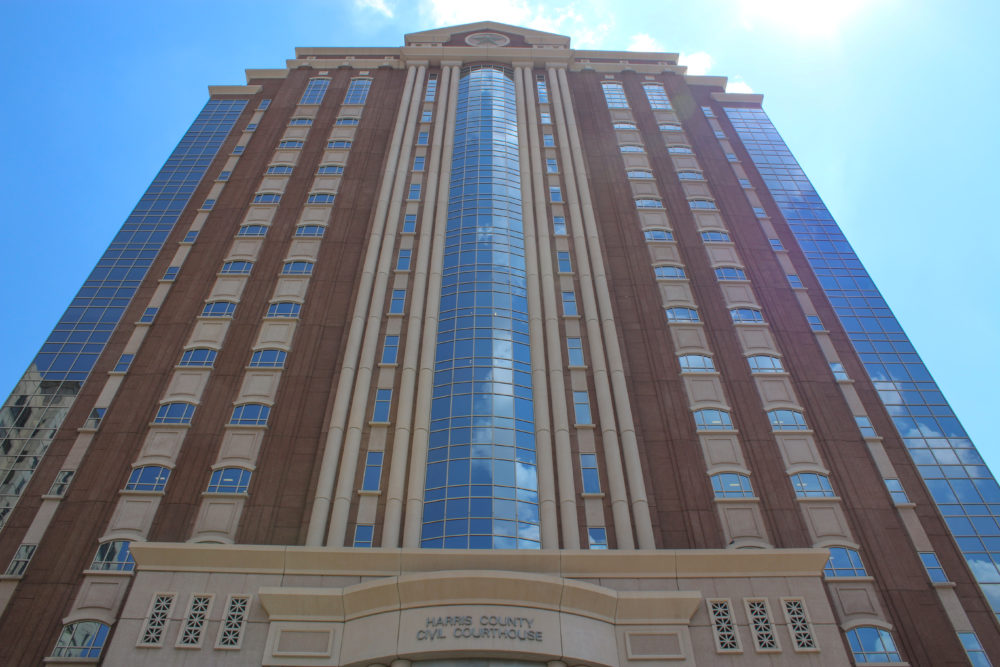 The first of more than 20 trials challenging the results of last November's Harris County elections is continuing in downtown Houston. The trial deals with a single district court judge contest, but witnesses are spelling out problems with the process of early voting on a countywide basis.
Former Judge Erin Lunceford is seeking a new election for the 189th Judicial District Court of Harris County. Lunceford, a Republican, lost her November contest to Judge Tamika Craft, a Democrat, by fewer than 3,000 votes.
The plaintiff's first witness of the day was Kay Tyner, the Republican vice chair of Harris County's Signature Verification Committee and a member of its Early Voting Ballot Board. Tyner testified on the process by which the former committee began its work shortly after the start of early voting last fall. She said the Election Administrator's Office gave the committee instructions on how to check signatures for mail-in ballots that were at odds with the Texas Elections Code.
Specifically, Tyner said, "We were instructed that because of SB 1 signatures were not that important as long as the IDs matched. ... We were instructed that the EA's office had verified the ID number on the application before they sent out the ballot and that it would be duplication of effort. To streamline the process, we just needed to compare the application with the carrier envelope."
Tyner said that she objected to the instructions, telling the representative from the Elections Administrator's Office that the code required the committee to look at signatures. A few hours later, the EA's office corrected its instructions. But in the interim, Tyner estimated that as many as 700 mail-in ballots were processed.
Under cross-examination, Tyner said she could not state under oath that 700 mail-in ballots were processed incorrectly. She admitted that she had no personal knowledge as to whether any other member of the committee continued to compare signatures in spite of the initial instructions from the EA's office. Attorney Nick Ware said the defense team would be calling their own witnesses from the committee who would say they heard no such instructions.
The plaintiff's next witness was Colleen Vera, a Republican member of the county's Signature Verification Committee, its Early Voting Ballot Board, and its Central Count Team. She testified on a number of discrepancies between the number of votes in the canvass and the number of voters who actually cast mail-in ballots or early votes. Vera is the widow of Alan Vera, a Republican voter-fraud activist who died in May.