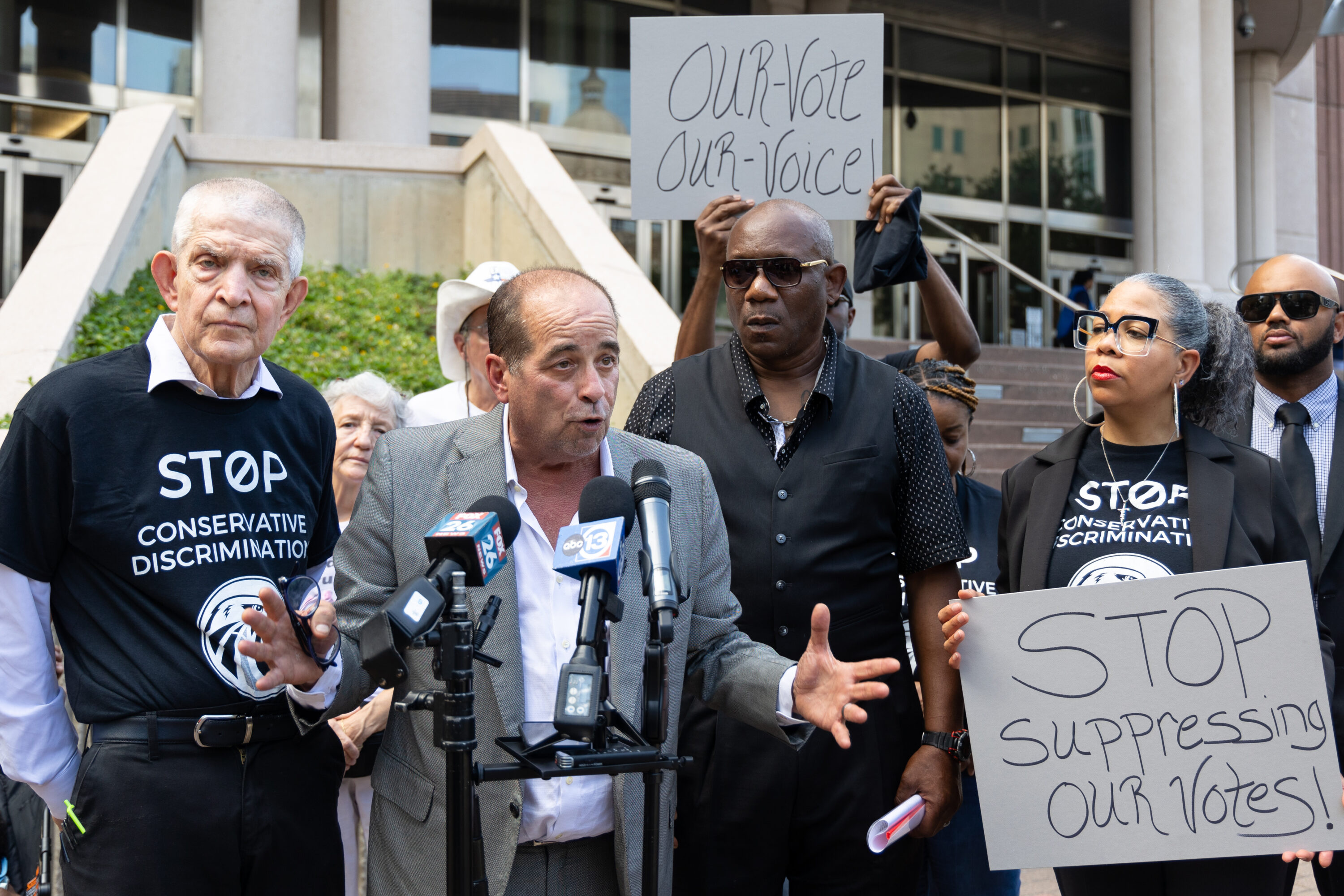 A national Black conservative group is joining a lawsuit against Harris County over an alleged lack of transparency regarding the November 2022 election.
The Urban Conservatives of America, a group of more than 30,000 faith-based Black conservatives from across the nation, officially joined the lawsuit filed by Jim "Mattress Mack" McIngvale and Dolcefino Consulting in February.
The lawsuit alleges that the Harris County Elections Administrator's Office failed to turn over records related to last year's midterm election in Harris County, which was plagued by voting machine malfunctions, ballot paper shortages, and multiple polling locations opening late, causing extensive delays for voters and prompting a judge to keep voting centers open an hour later than planned.
"Our right to transparency is as sacred as our right to vote," said Jonathan McCullough, the founder and CEO of the Urban Conservatives of America. "Transparency in our electoral process is essential to ensure our right to vote is preserved as we get the representation that we deserve."
Shortly after the lawsuit was filed, McIngvale launched an information-gathering campaign in search of voters who might've had problems casting their ballots last year. During a press conference on Thursday, McIngvale said that "a couple hundred" people have reached out with complaints and that they've been able to "verify a lot of them."
"We think the November 2022 election was an absolute debacle," McIngvale said. "We're just calling for Harris County to be transparent and show us what really happened."
Republicans both locally and across Texas have criticized how the election was run in the state's largest county. These complaints resulted in another lawsuit filed by the Harris County Republican Party in November alleging the county and Elections Administrator Clifford Tatum had violated election laws and "illegally disenfranchised tens of thousands" of registered voters.
"Hiding what happened on that day is wrong. It's just plain wrong," said Dolcefino Consulting President Wayne Dolcefino. "Mr. Tatum, in my view, should have been fired the next day."
Dolcefino added that they plan to amend the lawsuit next week to add additional claims against Harris County's elections office.
Adam Zuvanich contributed to this report.