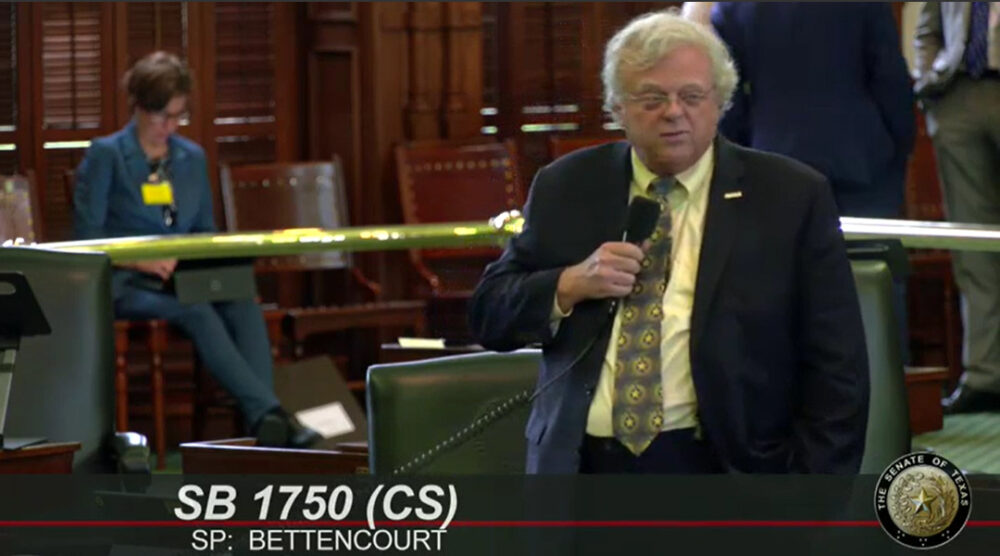 Republican state lawmakers filed well over a dozen bills during the regular session of the Texas Legislature to, in their words, improve election integrity. Among the most significant ones that passed were two that targeted Harris County, the state's largest Democratic stronghold.
Fixing Harris County's "broken" election system
Harris County has struggled to conduct elections in recent years. Election Day 2022 was more of the same. Some polls in Democratic-leaning neighborhoods opened hours late. Others experienced malfunctioning machines. And then there were more than two dozen polling sites in Republican-leaning neighborhoods that were forced to temporarily shut down because they ran out of paper ballots.
"There were piles and piles and piles of ballot paper at the elections administration's warehouse, so that was not the issue at all," said Neal Richard, a Republican election judge in Klein, northwest of Houston. "It was either a lack of planning or incompetence or it was a directed attack, political attack at the Republican precincts within Harris County."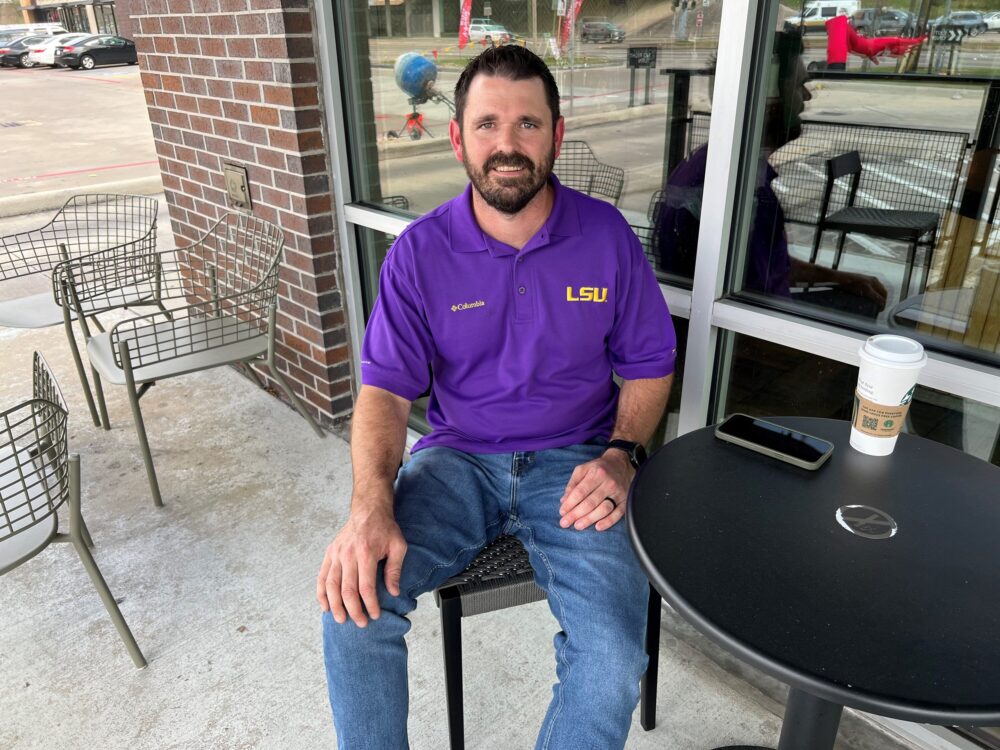 Democrats largely swept the 2022 elections in Harris County. Houston Public Media conducted a five-month investigation of the county's management of those elections. It revealed numerous problems but no evidence that the county had deliberately undersupplied Republican polling sites. Nor did it determine that the number of people turned away at those sites would have significantly affected the outcome of most races. Nevertheless, Republicans at the state and county level decided Harris County's election system was broken and needed state intervention to fix it
State Senator Paul Bettencourt of Houston was the author of more than a dozen election bills related to his home county, two of which are set to become law.
"Senate Bill 1750, Bettencourt said, "basically returns elections in Harris County back to the elected officials, the county clerk and the tax assessor like it was before the establishment of the now defunct elections administrator office."
Like many Republicans, Bettencourt holds the county's appointed elections administrator, Clifford Tatum, responsible for the problems of Election Day 2022. He said the elected officials would be more responsive to voters.
But then there's SB 1933. "That basically grants the secretary of state oversight under specific circumstances for Harris County elections, if necessary, through a complaint process established in the bill," Bettencourt said.
In other words, it would allow the state to override those same elected officials.
Both bills target Harris County and Harris County alone. The county is now planning to sue to block the two measures from taking effect.
"Harris County today finds itself grappling with the audacity of Republican state lawmakers, hell-bent on recklessly enhancing the election chances of one party by targeting the largest county in the state," said County Judge Lina Hidalgo, a Democrat. "This sets a dangerous precedent and subverts elections in one of the most diverse counties in the nation — another step toward disenfranchisement in the name of 'election reform.'"
Election bills with Texas-wide scope
One major election-related bill that passed with statewide ramifications was House Bill 1243. It raises the penalty for voting illegally from a misdemeanor to a second-degree felony, on par with manslaughter and attempted murder. It also raises the penalty for attempting to vote illegally to a state jail felony. However, it doesn't include a provision the Senate wanted, which would have punished a person for voting illegally even if they did not realize they were committing a crime.
Both HB 1243 and the Senate's version, SB 2, came after several high-profile cases of individuals being arrested for voting while still on parole and not having had their voting rights restored yet.
"This version that did pass, while horrible, insofar as it increases the criminalization of voting, and it ultimately will intimidate people from the process because of the threat of felony penalties, it at minimum doesn't include that opened door for prosecutions of mistakes and confusion," said Katya Ehresman, voting rights program manager for Common Cause Texas.
Another statewide measure, SB 1070. would seek to end the state's participation in the Electronic Registration Information Center, or ERIC, a voter data consortium that's been targeted in certain corners by right-wing misinformation.
"I think it absolutely leaves Texas voter registration lists more vulnerable than they were before," Ehresman said. "It especially is concerning for voting rights advocates, insofar as it means the Secretary of State's Office could create their own system for list maintenance — the same office and potentially the same staff member who was responsible for the illegal voter purge in 2019, which caused them Secretary of State (David) Whitley to (resign) from office."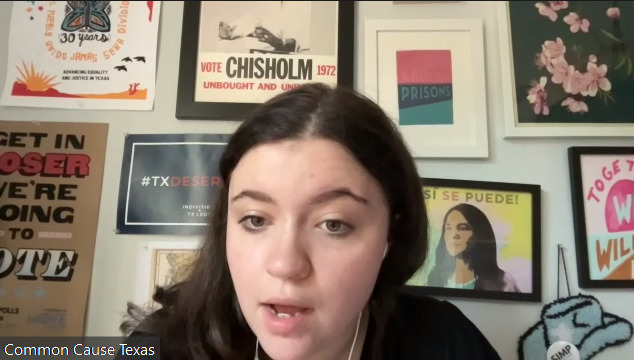 One statewide measure that voting rights advocates are celebrating is SB 477, which expands protections for disabled voters. While Texas has banned drive-through voting, curbside voting is still allowed for voters with mobility issues. Since many counties don't currently provide signs or appropriate assistance, curbside voting is often unavailable in practice.
"SB 477 would require signage, it would require two parking spaces or parking space equivalents be marked out for curbside voting, and it has a couple of other things in there that are great for voters with disabilities," said Emily Eby French, senior election protection attorney for the Texas Civil Rights Project. "But we honestly are thrilled, and a little bit shocked, to see something so good get bipartisan support and come out of the Legislature."
Meanwhile, Lieutenant Governor Dan Patrick has asked Governor Greg Abbott to add other election bills to a special session – among them, a bill that would eliminate countywide polling on Election Day. The measure, SB 990, passed the Senate in April but died in the House. It too would affect Harris County, along with a wide range of Republican-led counties across the state.
Emily Eby French noted that one of the officials who testified against SB 990 was Heather Hawthorne, the GOP county clerk of Chambers County. "For Dan Patrick to say that countywide voting should be on the chopping block in a future special session shows that he's completely out of touch with what Texas counties want, what Texas voters want, whether they are red or blue," French said.