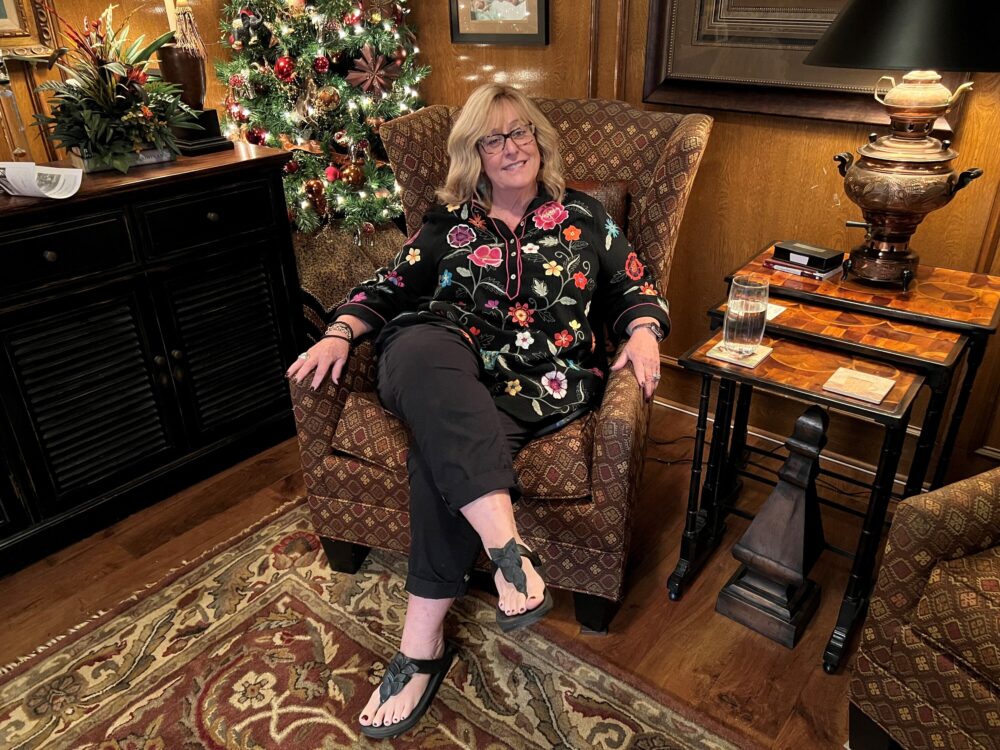 June will see the first trial in a batch of lawsuits by Republican candidates against Democratic winners in Harris County seats. They claim mishandling of the elections caused them to lose. But as we reported in part one of our investigation, we found little evidence to suggest voters turned away by problems at the polls affected election outcomes. However, that doesn't mean the problems don't exist. A series of Harris County's leading elections officials may have contributed to the troubles.
Layoffs among the elections staff
Charlotte Lampe has worked as a Republican election clerk and election judge in Harris County since the 1970s, one of a dozen judges we interviewed for this investigation. She said the past few years under Democratic management of elections has been challenging.
"The last five to six years have been incredible changes and incredible confusion that I've never seen before," Lampe said.
In 2018, Harris County elections were still managed by two separate, elected officials. The county tax assessor-collector oversaw the voter rolls, while the county clerk administered the elections. That year, longtime Republican County Clerk Stan Stanart lost his reelection bid to Democrat Diane Trautman. Lampe said, very quickly, she noticed a difference in the quality of training for election workers.
"I'm a trainer, you know, so I really evaluate how you train to make things easier, less complicated, and more straightforward, and you want to have a consistency of results," Lampe said. "Well, I started going to the training sessions, and I'm looking at them, and they were confusing."
Lampe said she felt the cost of that when she worked as the presiding judge at the Hamilton Middle School polling site in Cypress. She said she realized early in the day that she was going to run out of ballot paper unless she was resupplied. When she called the county, she said the results were disappointing.
"I said, 'I need paper ballots. When are we going to have an ETA?'" Lampe recalled. "And finally they said, 'You know, ma'am, you don't need to do that attitude with me'…And I said, 'I'm not trying to give you an attitude. I'm just trying to get a specific (time) because I'm running out of ballots.' And she hung up on me."
Mike Palmquist thinks he knows why training for election workers has suffered. A Republican, Palmquist worked in the elections department from 2014 through 2018, when Stanart lost his reelection bid.
"Basically, what they did was they got rid of anybody who had any kind of Republican connection," Palmquist said.
Amy Holsworth, originally hired by the county clerk as a judge coordinator, is another Republican who says she lost her job when Trautman replaced Stanart.
"There were about, maybe 11 or 12 of us," Holsworth said. Through our interviews with judges and former employees, we determined this was about a quarter of the Clerk's elections staff at the time. "We were Republicans, most of us were active in the party on our free time. And so right after Stan had lost, Trautman was coming in, about 10 or 11 of them got their notices that they were either let go or they were not going to be rehired."
Trautman enacted countywide polling places in 2019 – which Democrats say improved voter participation, but Republicans say increased the complexity of running elections. Trautman came under criticism for a 12-hour delay in reporting results during the 2019 general election and hours-long voter lines during the 2020 primary. She resigned, citing ill-health. Her replacement, interim County Clerk Chris Hollins, denies any layoffs under Trautman affected the institutional knowledge in his office.
"If I had to guess," Hollins said, "the average tenure in the office when I got there was probably 15 or more years. I mean, there were many, many, many, many people who had been there for 25-plus years. And even those who might have been more recent hires had come from other election administration offices in Texas. And so, we're still coming with decades of experience."
Hollins is currently a candidate for Houston City Controller.
Democrats and Republicans cite poor training
While Hollins oversaw elections in the run-up to the 2020 presidential election, county Democratic leaders moved to combine the election functions of the county clerk and tax assessor into a single office, run by an appointed elections administrator. Isabel Longoria's chief experience before taking the job was serving as an adviser to Hollins. Former elections workers told us Longoria began laying off experienced staff almost as soon as she took office. Wes Kinsey, a decade-long Democratic election judge, saw the result.
"Last year was very busy," Kinsey said. "There were six elections in Harris County, and so they had a lot of opportunity to try new things and to try new people. And we had two or three cycles of, in my opinion, pretty poor training."
Kinsey says the first training of 2022 was especially bad. He says it was held in a room too small to accommodate the number of people being trained.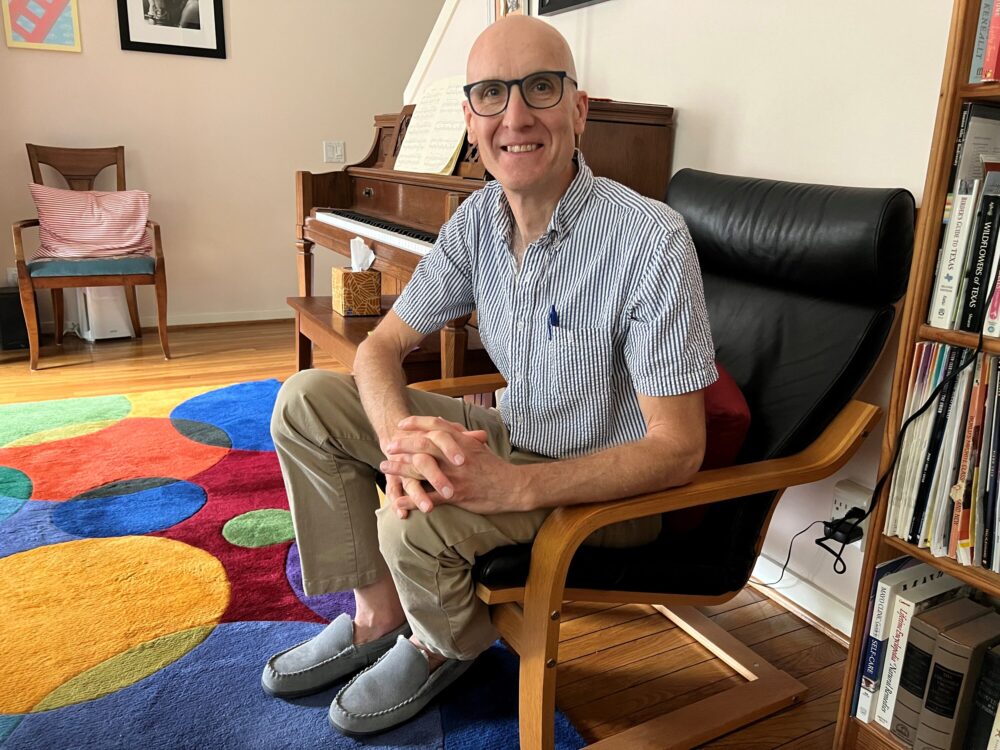 A.J. Durrani has served as a Democratic election judge for 15 years, and he confirmed that the quality of training has declined.
"For somebody that who's doing it for the first time, that four-hour session is not only long, but there has a lot of theory, in the sense of, hey, this is what you should expect, and not as much time on the machine itself troubleshooting, not assembling the machines," Durrani said. "That kind of troubleshooting should be part of the training."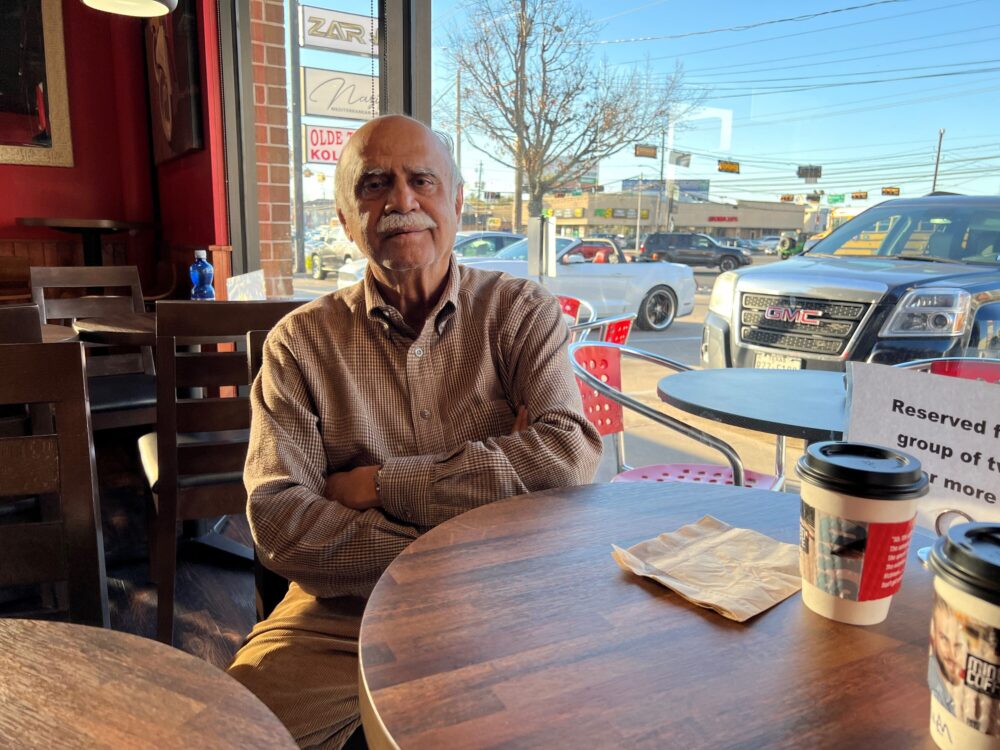 Mike Palmquist served as a Republican election judge both before and after his time as a staffer at the Harris County Clerk's Office, starting in 1986. He elaborated on the lack of hands-on training with election equipment.
"I have never seen training as bad as it is today," Palmquist said. "There'd be like eight or 10 of us around one piece of equipment, trying to set it up. Everybody would get like one hand on it, and that would be it. But you never really put it together. You never really tore it apart. You never really put it away. I mean, it was a total joke."
All this took place as the county was shifting over to new voting machines for the first time in more than 20 years. Even experienced judges needed new training, for example, on how to deal with paper jams when people misfed their ballots into the machines. Matias Partida, who has served as a Democratic election judge for a decade, said training for technicians suffered as well.
"In the last election, we did have a technician who supposedly knew exactly what to do to get our system back up and running on one line of machines. But he actually shut them down," Partida said.
Lessons learned, perhaps too late
Isabel Longoria's successor, Elections Administrator Clifford Tatum, is now under fire for his own handling of the November 2022 general election.
"There's always some adjustment that has to be made. The question becomes, what's that adjustment, and how do we handle that adjustment. I don't see that we're seeing the same type of problems over and over."
In a written follow up, Tatum said that, since the March 2022 primary election, the county has developed a new training manual and now offers one-on-one training sessions for election workers.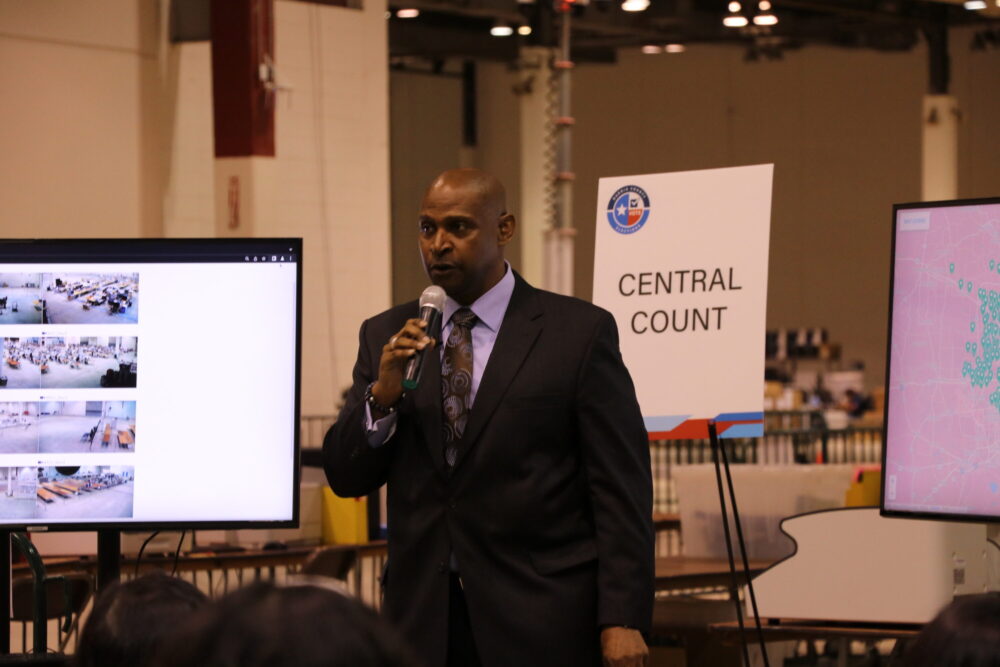 Depending on whom you ask, Tatum's office may slowly be learning lessons from the past few years. Democratic election judge Wes Kinsey says the training program has improved.
"My hope and my expectation is that, over time, as more and more staff get used to the hardware, we can spend less time on the hardware and more time on the law, which is really what's most important about running a fair and transparent election," Kinsey said.
For Republican election judges, like Cody McCubbin, more radical change is needed to fix the problems. Change like one of the bills now before the Texas Legislature that would either remove Tatum from his job or restore responsibility for running elections to the county clerk's office.
"Ideally, I'd like to see the administrator office go away. We need to start making the Clerk's Office accountable to the voters again," McCubbin said.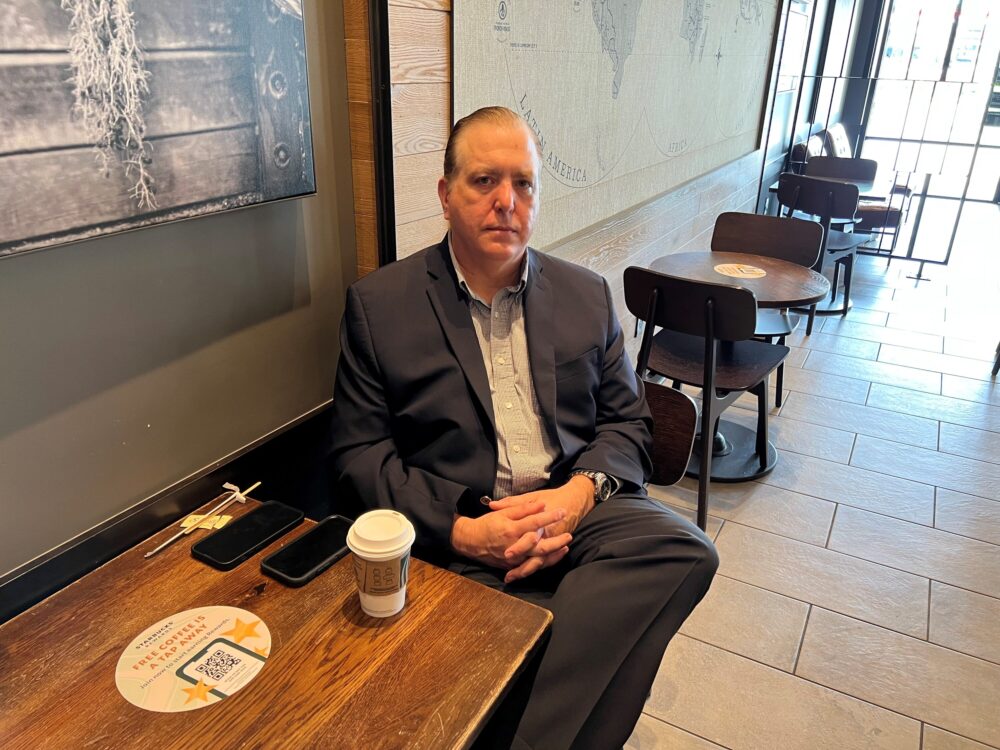 That alone might not solve Harris County's election problems. As we described in part one of our investigation, many of the difficulties Harris County has experienced go back several years, under both Democratic and Republican leadership. They predate the switchover from county clerk to elections administrator. And they predate the enactment of countywide polling locations, which Republican lawmakers are also seeking to eliminate.
"I will say to you that there is more accountability with the election administrator's office than there is with any elected official," Tatum told Harris County commissioners last November, a week after the election. "If you don't like the job that the election administrator is doing, you can remove me tomorrow. That is without question. If you don't like the job that an elected official is doing with your election, you have to vote them out of office."