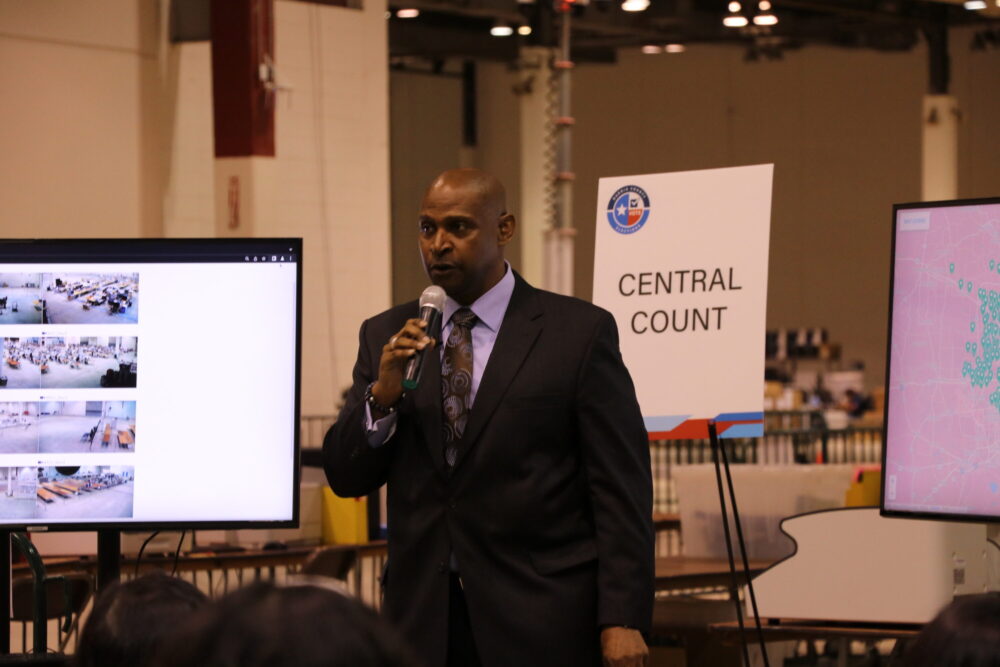 Harris County Elections Administrator Clifford Tatum's office said it needs to upgrade its technology and hire more staff to keep from repeating the problems the county experienced on Election Day. The office is still struggling to determine whether paper shortages at some polling sites kept people from voting.
The Elections Administrator's Office conducted a post-elections analysis. The report found, "operational systems are in immediate needs of upgrades or replacements."
Among other recommendations, the report called for hiring additional full-time personnel, improving communications to and from voting centers, and deploying a tracking system to monitor technical problems and supply issues at voting centers. Harris County stands out among large Texas counties in not having such a tracking system already. Both Dallas and Tarrant Counties each have tracking systems to catch problems at polling sites.
The report said the office hadn't yet determined how many voting centers had actually turned away voters due to a shortage of paper ballots. It cited unidentified "media reports" as having claimed 24 voting centers (about 3% of the total voting centers the county operated) ran out of paper and had to turn voters away.
"However," the report continued, "the judges at the (voting centers) indicated that they did receive supplemental paper deliveries, and two these (presiding judges) from these (voting centers) reported they did not run out of paper at all."
The report further claimed that part of the difficulty in assessing the problem stemmed from the Harris County Republican Party, which is suing Elections Administrator Tatum over the alleged shortages.
"Although (Elections Administrator's Office) staff was able to speak with most of the (presiding judges) and (alternate judges)," the report said, "many of them provided confusing answers and some declined to speak after reportedly being advised not to do so by the Harris County Republican Party."
A spokesperson for the Harris County Republican Party said such allegations were "absolutely false."