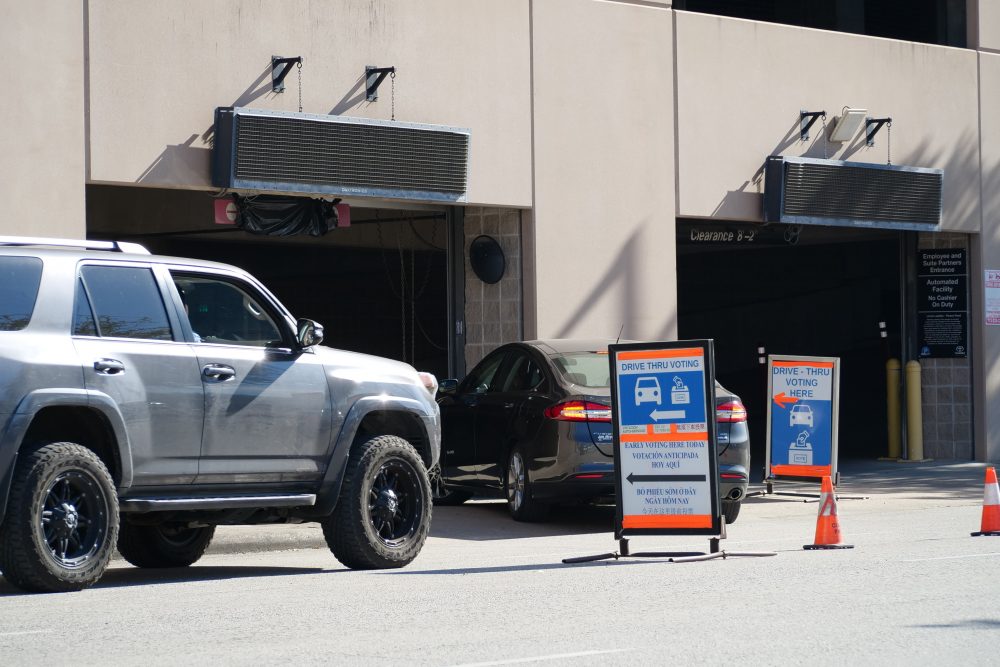 The Texas Secretary of State's Office has released its audit of the 2020 general election. The report seeks to reassure Texans about the security of elections across the state, while casting some doubts on Harris County's conduct in particular.
"When the Texas Election Code and local procedures are followed, Texas voters should have a very high level of confidence in the accuracy of the outcome of Texas elections," the report said, but "in cases where procedures were not followed, discrepancies and irregularities ranging from small to large ensued."
The report then goes on to document some problems that occurred in the state's two largest Democratic counties, Harris and Dallas.
"It highlights the somewhat schizophrenic approach Texas Republicans are required to take toward election administration," said Mark Jones, a political science fellow at Rice University's Baker Institute. "On the one hand, they want to highlight that they're winning elections in a system that's safe and secure, but on the other hand, they do have to placate the portion of the base that believes that fraud is rampant, even though it is not, and thereby identify counties such as Harris County where they consider problems to still exist."
The report singled out Harris County has having "had very serious issues in the handling of electronic media," although none of those problems related to fraud. In particular, the report raised concerns about chain-of-custody issues for mobile ballot boxes containing close to 185,000 cast vote records.
"Some of that was related to the drive-thru voting," Jones said. "Which we're certainly not going to see any more in the future."
Harris County significantly expanded drive-thru during the worst of the COVID-19 pandemic in 2020. Senate Bill 1, which passed during the second special session of the 2021 Legislature, banned the practice.
Jones said Republican lawmakers could use the audit report to justify further tightening election laws during the 2023 legislative session in a manner that could affect Harris County.
"If you're a Harris County election official looking ahead to the 2023 legislative session, you may be concerned that the Texas Republican-controlled Legislature would create the figure of an election marshal like in Florida, that the Legislature may endow the Texas Attorney General with the power to prosecute election offenses, both by individuals but also by election officials, and that the Attorney General may be given the power to sanction local district attorneys who don't actively investigate and prosecute alleged election crimes," Jones said.