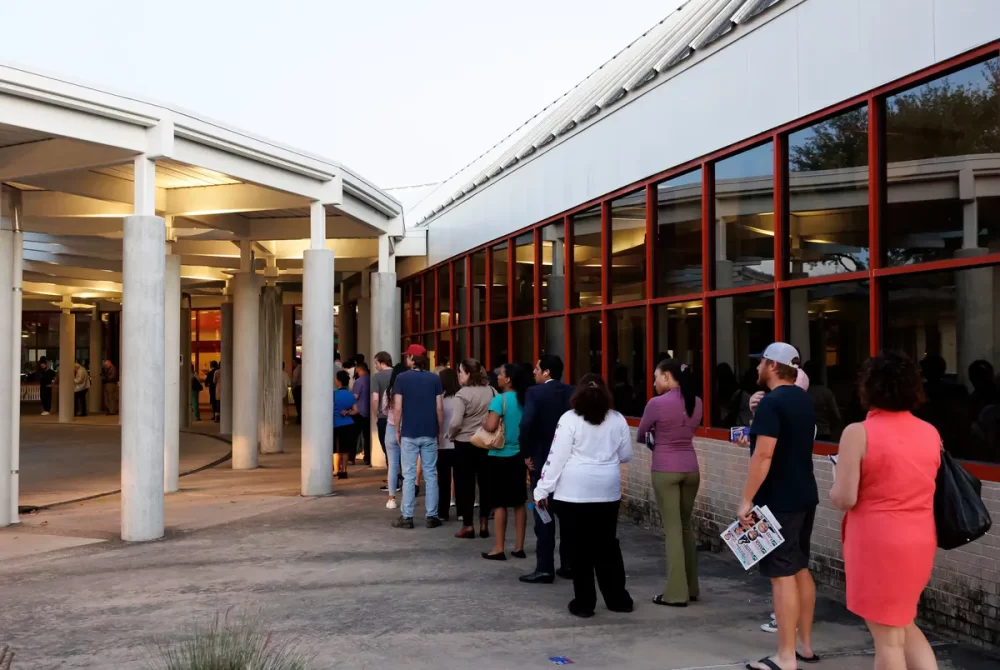 Harris County leaders formally approved the results of November's midterm elections on Tuesday, the same day the Texas Supreme Court opted not to throw out some contested provisional ballots.
The Texas Supreme Court issued a ruling Tuesday morning asking Harris County to ID provisional ballots cast after 7 p.m. on Election Day. Elections Administrator Clifford Tatum presented commissioners with two packets Tuesday afternoon. The first included the full results, including the segregated provisional ballots.
"The second packet is dated today's date, 11/22/22, with a runtime of 2:46 p.m. This document reflects only the provisional ballots that were cast after 7 p.m. for each of the candidates and each of the propositions that were on the ballot."
Attorney General Ken Paxton had asked the state Supreme Court to disqualify those provisional ballots. Harris County opposed the motion. The court instructed the county ID the provisional ballots cast by those in line after 7 p.m. to determine whether those ballots could change the outcome of a race.
About 2,000 ballots were cast by Harris County voters who showed up during an extension of voting on election day, 7 – 8 p.m., that was allowed by a district court judge. An election day afternoon suit filed by the Texas Organizing Project asked for the extension due to multiple polling places opening late for various reasons.
Paxton argued the issues, including polling equipment that wasn't properly working or locations not properly staffed, wasn't enough of a problem throughout the county to allow the extension of voting hours.