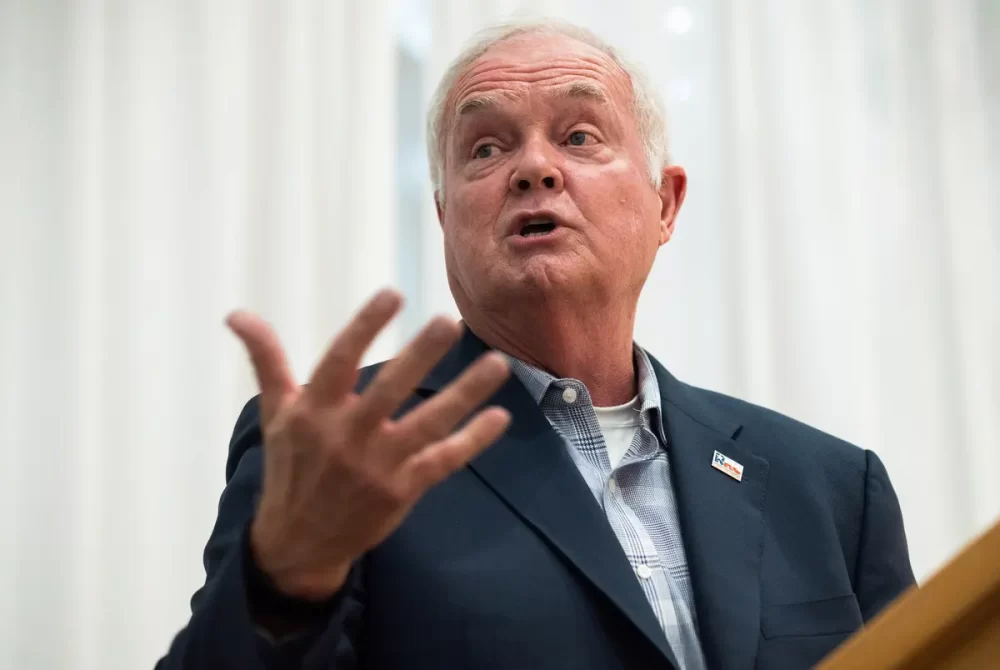 Republican Wayne Christian has cruised to reelection, defeating his Democratic challenger Luke Warford.
With more than 80% of the votes counted early Wednesday morning, Christian was poised to remain as chair of the agency that regulates the state's massive oil and gas industry.
Christian, who has served on the commission since 2016, said his top three priorities during this term are to increase domestic production of oil and natural gas, fight back against what he calls "the Biden administration's overreach" and secure U.S. energy independence.
He has said if the agency increases the production of oil and gas, Texans will see that reflected in lower prices of gas and groceries.
On Twitter, Christian said that he would fight for energy independence and criticized President Joe Biden's energy and climate agenda as "radical."
"We need more domestic oil and gas production to drive down the cost of gasoline and groceries and ensure the reliability of our grid," Christian said.
The Railroad Commission is the oldest state regulatory agency, formed in the 1890s largely to regulate the state's railroads. Today, the agency mainly regulates the oil and gas industry as well as natural gas utilities, issues oil and gas drilling permits and inspects wells, among other duties. It's also tasked with ensuring that companies follow state and federal rules on safety and pollution.
The agency employs more than 800 people and has a budget of $144 million this year. It is governed by three commissioners elected statewide who serve staggered six-year terms.
Last year's deadly winter storm in Texas — which triggered widespread blackouts that left millions of Texans without power for days and hundreds of people dead — gave this year's Railroad Commission race new prominence. The agency's oversight of natural gas production and gas pipelines came under scrutiny after power executives blamed, in part, a shortage of natural gas for plant failures to generate enough electricity. Natural gas fuels the largest share of electricity generation in Texas.
Warford, Christian's challenger, bet his campaign on last year's power grid failure and sought to connect the catastrophe to the Railroad Commission and Christian's leadership.
Warford could not immediately be reached for comment Tuesday night.
Christian, meanwhile, had bet voters who support the oil and gas industry would continue to support him after the catastrophe. In the weeks after the February 2021 power crisis, Christian rushed to defend the oil and gas industry's image. He authored an opinion article in The Wall Street Journal defending the use of fossil fuels and blamed renewable energy for power outages across the state, even though all sources of energy struggled to produce power during the storm — including natural gas-fired power plants, coal power plants and nuclear power plants.
After the storm, the Railroad Commission enacted new rules to prevent natural gas producers from having power cut off during weather emergencies, one of the problems that led to fuel shortages at power plants during the 2021 storm.
Christian told The Texas Tribune that the state's energy facilities are now prepared for the next weather emergency. But, he said, "we must make sure there are enough of them to meet the energy demands of our growing state" and he supports building more natural gas-fired power plants in Texas.
This article was originally published in The Texas Tribune, a nonprofit, nonpartisan media organization that informs Texans — and engages with them — about public policy, politics, government and statewide issues.