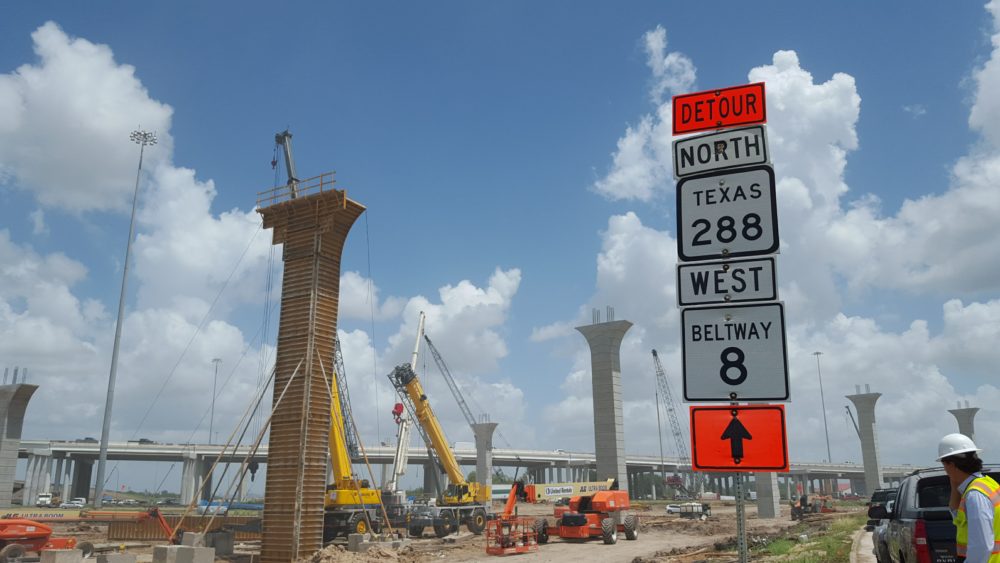 Harris County voters are weighing in on three county bond initiatives totaling $1.2 billion. Where that money will be directed hinges on the race for county judge and the two contests for county commissioners.
The largest bond initiative would raise $900 million for county infrastructure. "I break it into two categories," said Rice University political scientist Bob Stein. "Category 1 is a continuation of funding of what I think is essentially flooding and flood control. But the second category is really construction of roads and basic infrastructure to accommodate population growth. We've grown a lot. "
A second bond initiative would raise $200 million for parks, while a third would raise $100 million for public safety.
Stein said the post-election makeup of the county government will affect how much money each county precinct gets.
"If, as some people expect, and I think it's not unlikely, the Republicans return to control of Commissioners Court, how that money will be spent across the commissioners four districts might look very different than how that money might be spent should the Democrats, Lina Hidalgo particularly, get reelected," Stein said.
Judge Hidalgo is locked in a close reelection battle with Republican nominee Alexandra del Moral Mealer. Commissioner Jack Cagle of Harris County Precinct 4, a Republican, is facing off against Democratic nominee Lesley Briones, a former civil court judge. Democratic Commissioner Adrian Garcia of County Precinct 2 is locked in a rematch with his Republican predecessor, former Commissioner Jack Morman. If either the judgeship or Precinct 2 flips, control of the court will switch from the Democrats to the Republicans.
Stein notes that much of the population growth in recent years has been on the county's west side, in what is now Cagle's district.
"There's a lot of debate about where the real need (for infrastructure funds) is," Stein said. "A commissioner like Cagle will argue that my population growth defines the need for capital expenditures in my district. But an Adrian Garcia, up for reelection, or a Rodney Ellis might say, in traditionally underserved, nonwhite communities, there's infrastructure problems that predate any population growth."