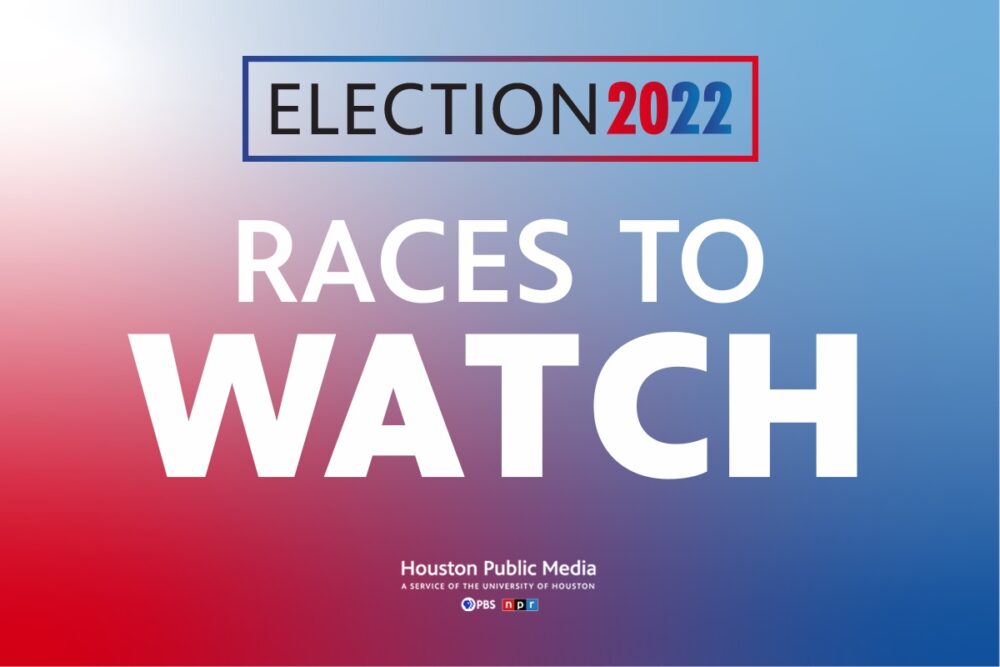 With the 2022 midterms around the corner, Houston Public Media is providing resources and information for people to cast their ballots. In addition to our How to Vote guide, we've also identified four key races on the ballot this fall. Three of them are statewide contests, where Democrats are trying to get a win for the first time since 1994. The other is in Harris County, with the winner likely determining which party controls the commissioner's court.
HARRIS COUNTY JUDGE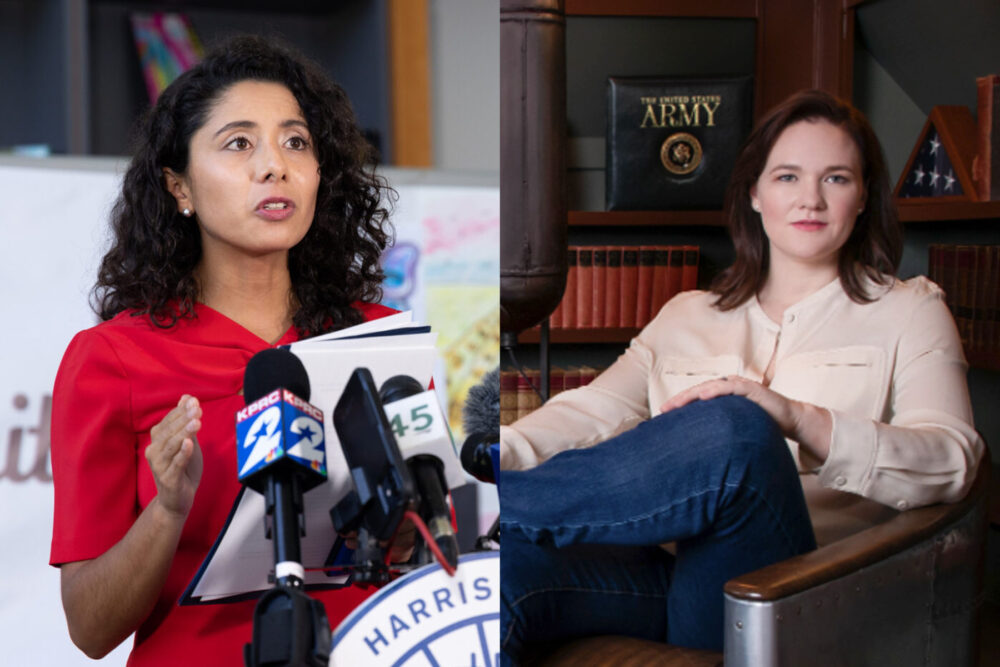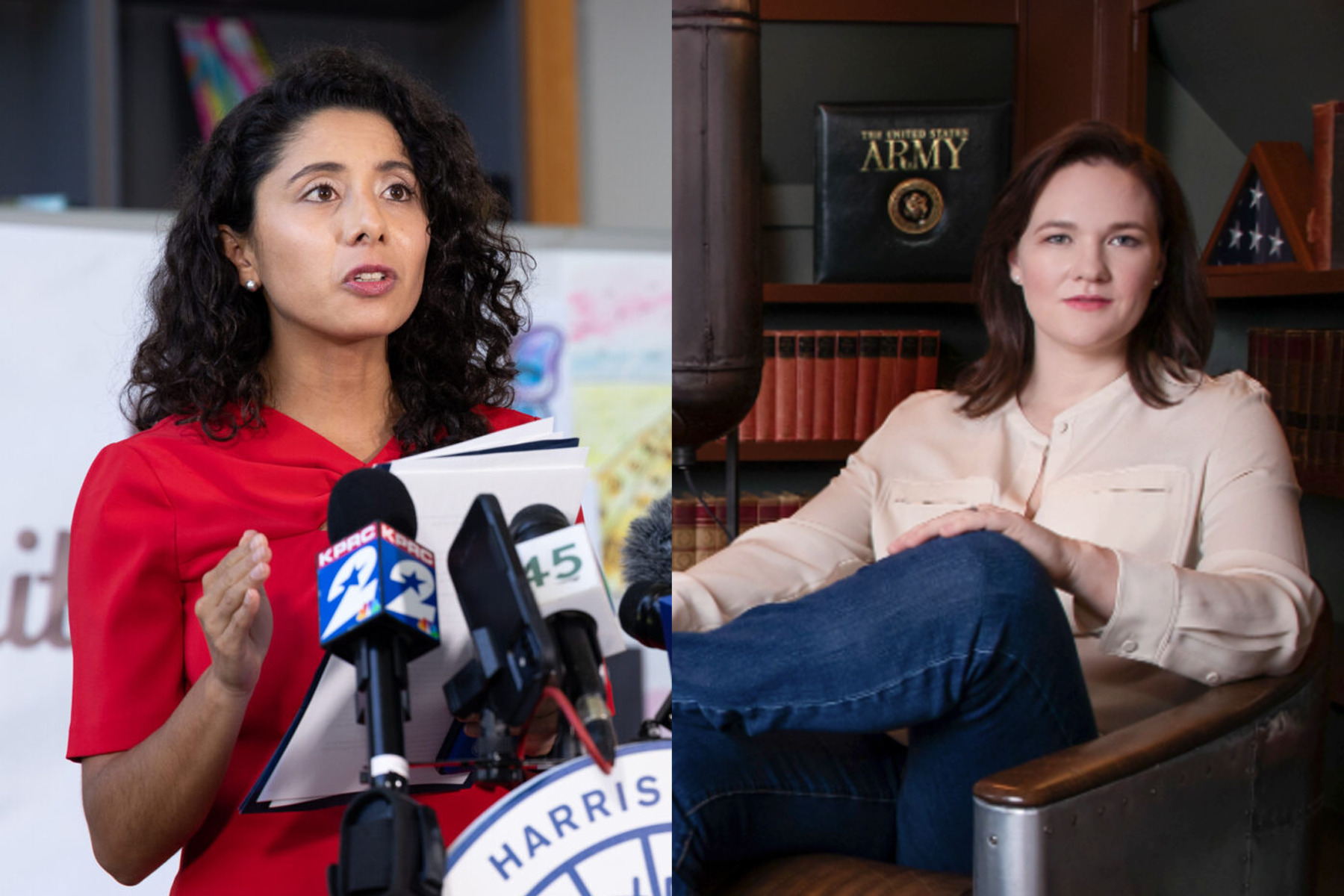 Democratic incumbent Lina Hidalgo is running for a second term as Harris County Judge. Hidalgo touts among her accomplishments increased spending on early childhood education, prioritizing flood control spending for those areas most likely to be hurt the worst by flooding, managing the county's response to the COVID-19 pandemic, and opposing the Republican administration of Governor Greg Abbott on issues ranging from voter access to abortion rights.
Hidalgo has come under fire for her handling of violent crime in Harris County. She has clashed repeatedly with the office of District Attorney Kim Ogg, a fellow Democrat, on the issue of funding for prosecutors, and Republicans and police unions have accused her of not spending enough on law enforcement. The judge counters that she has spent more on law enforcement than her predecessors. Hidalgo, who ran on a platform of transparency, has also come under attack for scandals involving two staff members and a former advisor, all three of whom are currently under indictment.
Alexandra del Moral Mealer is Hidalgo's Republican opponent. Mealer graduated from the U.S. Military Academy at West Point in 2007. She served as an explosive ordnance disposal officer, rising to the rank of captain, and saw combat in Afghanistan. After leaving the Army, she graduated from Harvard Business School and Harvard Law School, then moved to Houston to pursue a career in oil and gas finance. Mealer has made combatting crime the cornerstone of her campaign, pledging to hire an additional 1,000 law enforcement officers.
TEXAS GOVERNOR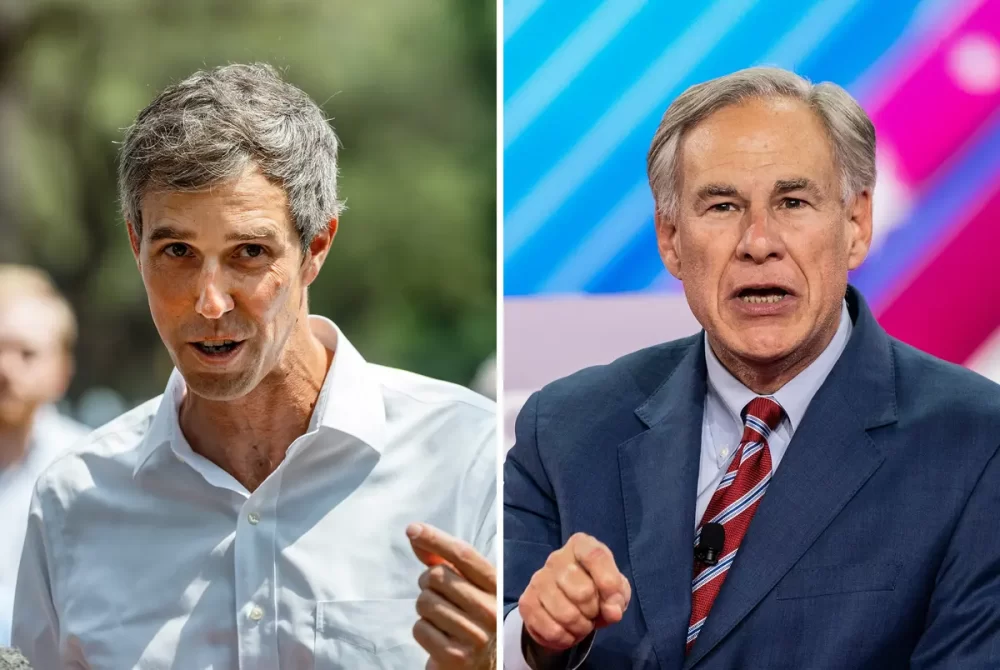 Incumbent GOP Gov. Greg Abbott is seeking his third term and is facing, arguably, his toughest race yet against former U.S. Rep. Beto O'Rourke.
Abbott spent the past few years shoring up his base by signing into law some of the most restrictive abortion measures in the nation, expanding gun ownership and deploying the state national guard to the Texas-Mexico border. Abbott has hammered O'Rourke on immigration, attempting to tie him to the Biden administration's policies. He's also attacked O'Rourke for comments made during the Democrat's failed presidential bid where he vowed to enact gun restrictions and take back AK-47s.
O'Rourke has spent most of the campaign bashing Abbott for the power grid failure during the 2021 winter storm. Many Texans were in the dark and without heat for days and an estimated 246 people were killed. He's also criticized Abbott's response to mass shootings in the state, most notably after the Uvalde shooting in May left 21 students and teachers dead. O'Rourke also says he'd work to loosen the strict anti-abortion laws in the state in the wake of the overturning of Roe v. Wade.
TEXAS LIEUTENANT GOVERNOR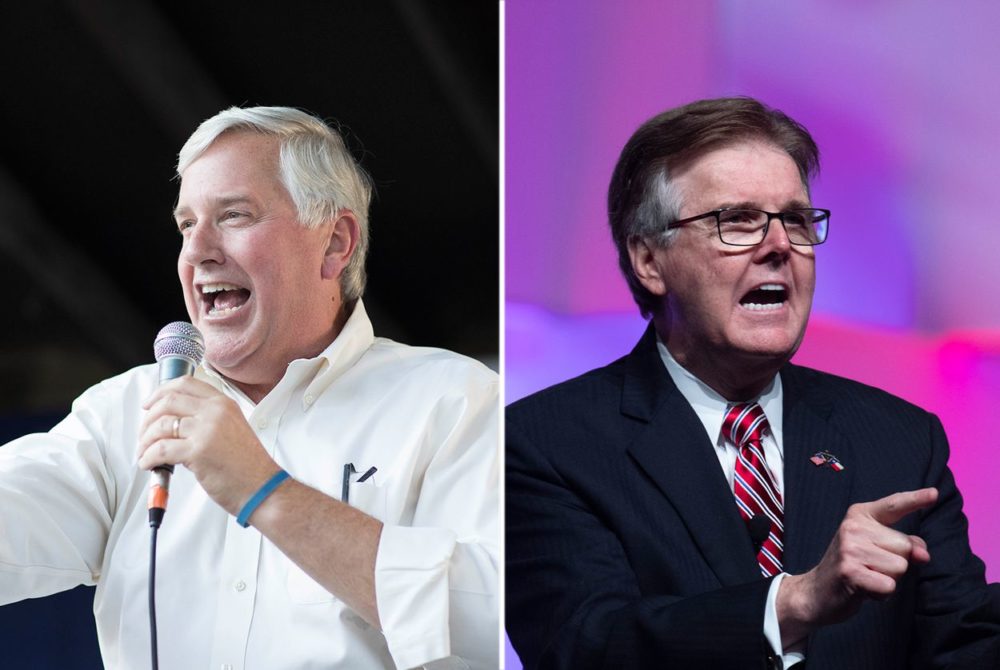 This year's lieutenant governor's race is a rematch of an unexpectedly close 2018 matchup between GOP incumbent Dan Patrick and Democratic challenger Mike Collier.
Patrick has launched negative TV ads for the first time in nearly a decade, accusing Collier of being too close to President Biden and wanting "open borders," a charge that Collier disputes. Collier was Biden's senior advisor in the state during his 2020 presidential run. Patrick is campaigning on tighter restrictions at the Texas-Mexico border and potentially enacting tougher mandatory sentences for people using guns while committing crimes. He's spent most of the fall on a bus tour of rural Texas, where he hopes to drive up GOP margins in the vote.
Collier has attacked Patrick for his role in the 2021 power grid failure and says he didn't do enough to enact changes during the last legislative session. Collier has also racked up numerous endorsements from current and former Republican officeholders across the state who say Patrick's governing style is too extreme and uncompromising. Collier resides in Kingwood and has not held public office. He's worked in the energy industry as a CPA.
TEXAS ATTORNEY GENERAL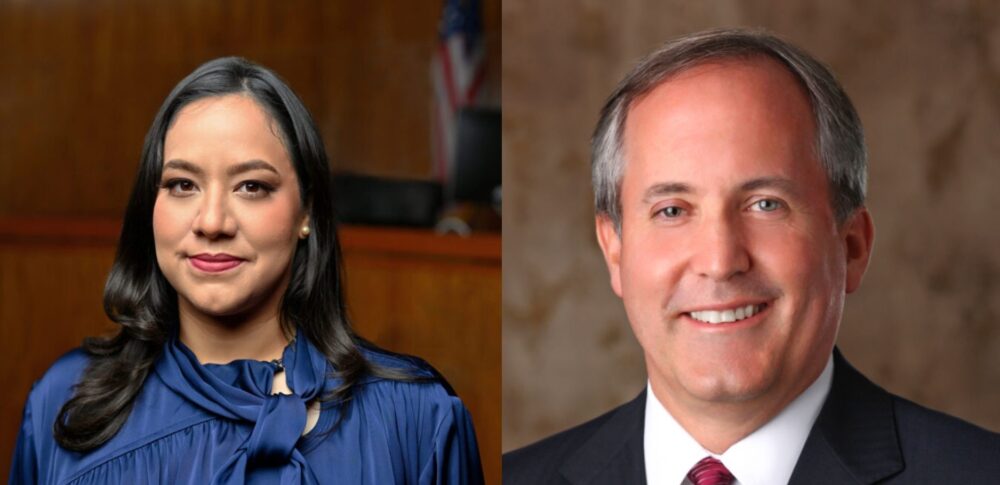 Ken Paxton, the Republican incumbent, is running for a third term as Texas Attorney General. Paxton was first elected in November 2014. He has built up an extensive record of suing the Democratic administrations first of then-president Barack Obama and now of President Joe Biden, particularly on issues relating to immigration and border security. In between, Paxton positioned himself as a staunch supporter of then-president Donald Trump, going so far as to file an unsuccessful lawsuit with the Supreme Court to overturn the results of the 2020 presidential election on Trump's behalf.
Since 2015, Paxton has been under indictment on state securities fraud charges. He has also been under federal investigation since 2020 for allegedly using his office to help a political donor.
Paxton's Democratic challenger is Rochelle Garza, a former staff attorney for the American Civil Liberties Union. Prior to announcing her candidacy, Garza was perhaps best known for successfully suing the Trump administration to defend the right of a teenaged immigration detainee to an abortion. Garza's major campaign issues include protecting voting and reproductive rights and opposing Governor Greg Abbott's anti-immigration policies.