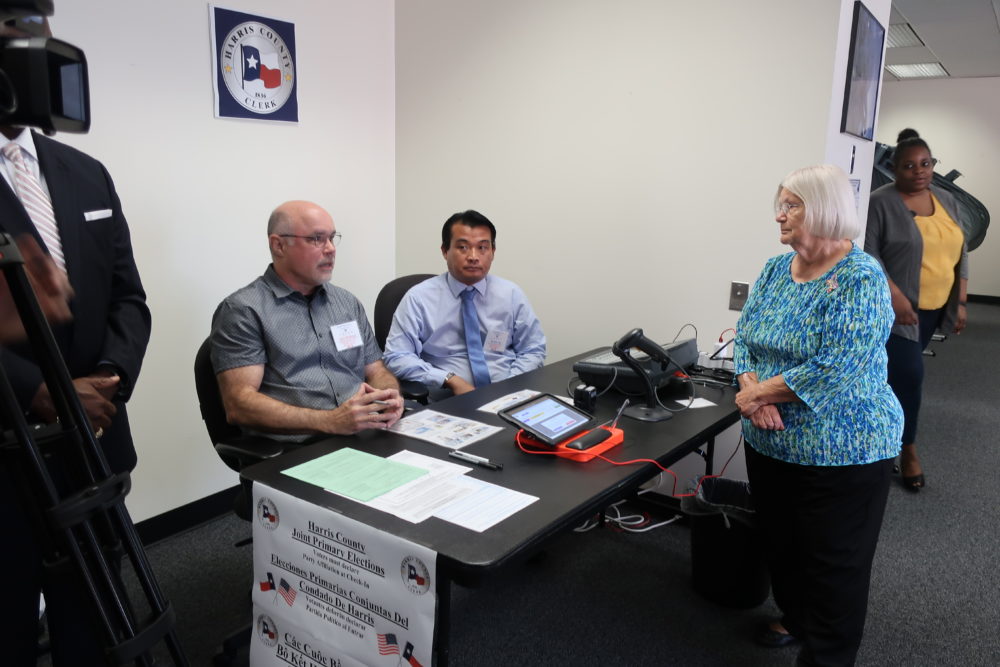 Harris County primary voters could see a big change at the polls in 2020 if local party leaders agree on a new proposal.
Under the current system, voters go to the polls and they're asked to say which party primary they want to participate in, Republican or Democratic. Voters line up separately. But Harris County Clerk Diane Trautman said Tuesday that combining the lines would be more cost-effective and give voters more privacy.
"You won't see a Republican party here, Democratic party here. You'll see one of each at each table, and you'll have three lines that you could go in," Trautman said.
Voters would check in at joint primary tables and select one party on an iPad.
"The other thing they're going to notice is that there aren't any lines outside the door," Trautman said. "So that will be refreshing."
She said the new plan addresses the biggest complaints she hears from voters.
Harris County officials hope to reach an agreement with party leaders by the end of the month. If approved, the new system would be in place for the next primary in March 2020.
The Harris County Republican Party opposes the plan. They say they have no intention of surrendering authority over their primary. HCRP Chair Paul Simpson said, "As Texas law provides, the political parties in Harris County run their own primary elections without the other party interfering. The so-called 'joint primary' scheme would disrupt that long-standing election process."
Democrats say they support the idea of streamlining the process. Harris County Democratic Party spokesperson Nisha Randle said Harris County is the only major county in the state that doesn't hold joint primaries.