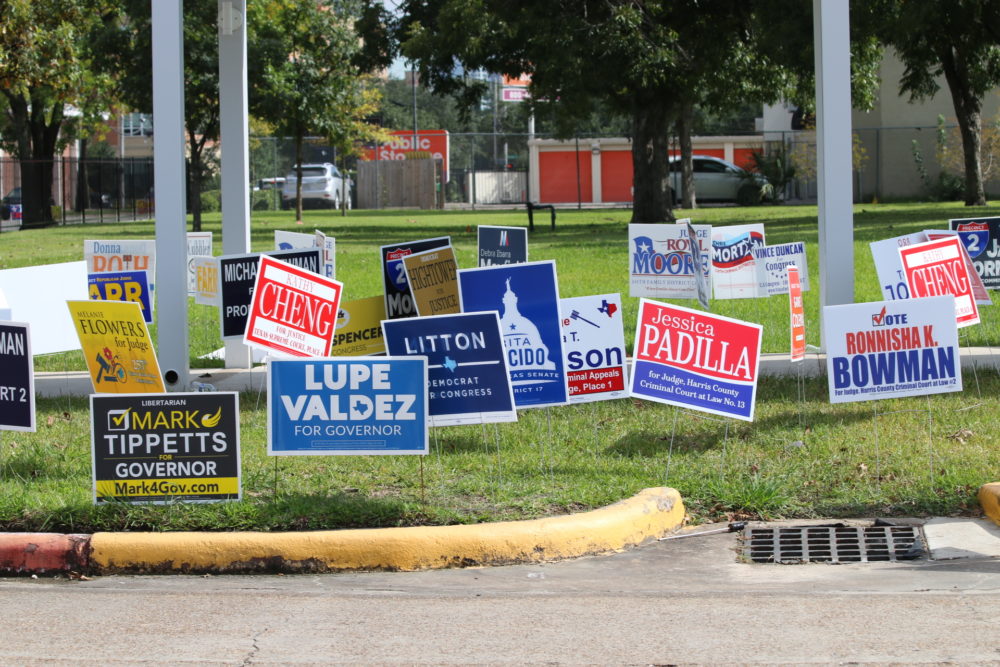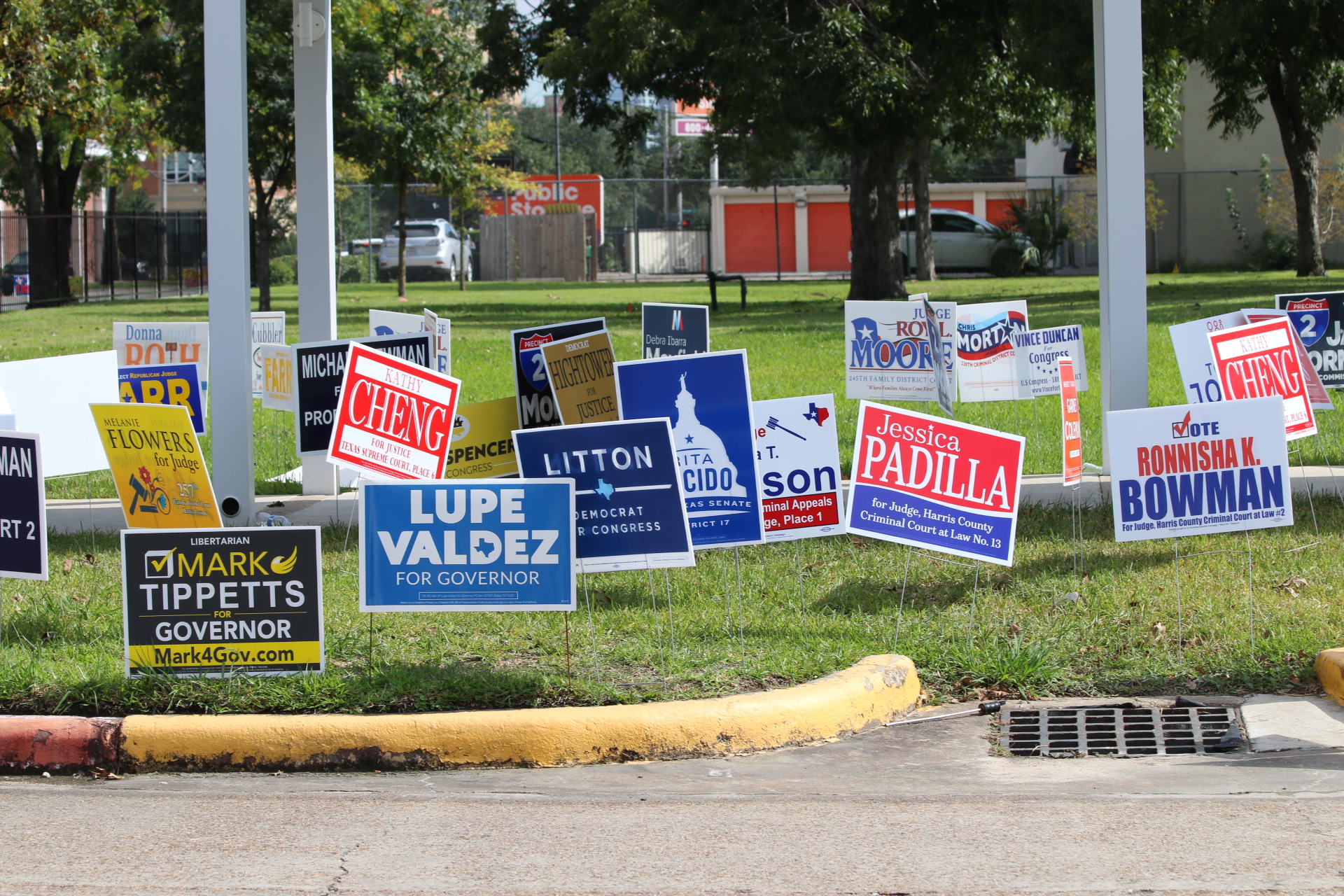 A new report shows Harris County residents face multiple barriers to getting involved in the political process.
"Registration rates in Texas are among the lowest in the United States. Yet voter registration rates in Harris County are far lower, and increasingly so," said University of Houston researcher Suzanne Pritzker. "If we look between 2010 and 2016, we see that the voter registration gap between Texas and Harris County has been increasing."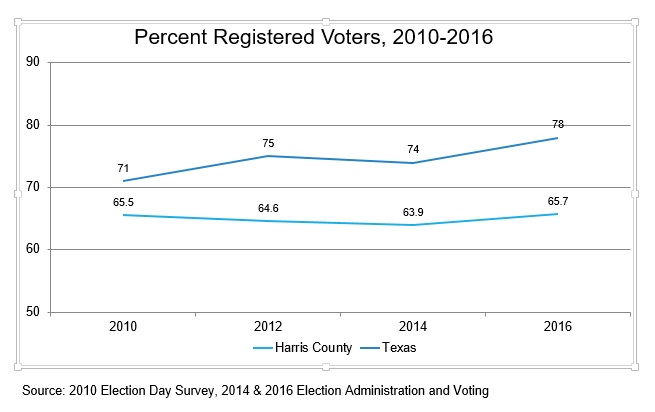 Pritzker co-authored the new report that found both Texas and Harris County have policies and practices that limit political participation. Civic engagement group Houston In Action plans to use the report to address some of the following barriers that were identified.
Little to no compliance with school voter registration law
Researchers found that despite a pledge to offer voter registration twice a year by HISD and other districts in Harris County, the majority of these high schools do not request voter registration forms for their students.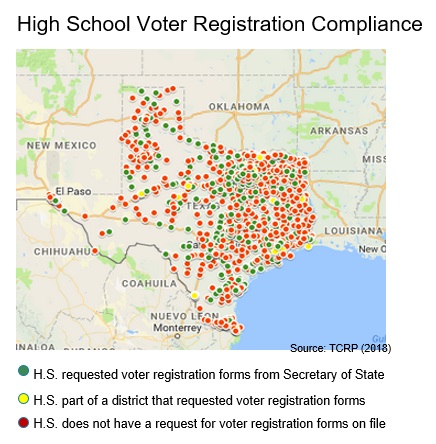 Statewide, relatively few high schools proved to have requested voter registration forms.
Researchers also cited little to no mock elections in Harris County and HISD schools as a missed opportunity to engage students in the political process.
Harris County rejects a higher percentage of registration applications
The Houston In Action study found in 2016 some 38,000 voter registration applications were rejected in Harris County. When looking just at in-person registration applications, 41% of those were rejected in Harris County, compared to 14% of in-person applications statewide and 11% nationwide.
Little to no on-campus polling locations
"University of Houston is the only large university in Texas that did not have an early voting location in 2018. In contrast, the University of Texas has two," said the report's co-author Suzanne Pritzker.
She also found that not one four-year institution within the 610 loop had an early voting location.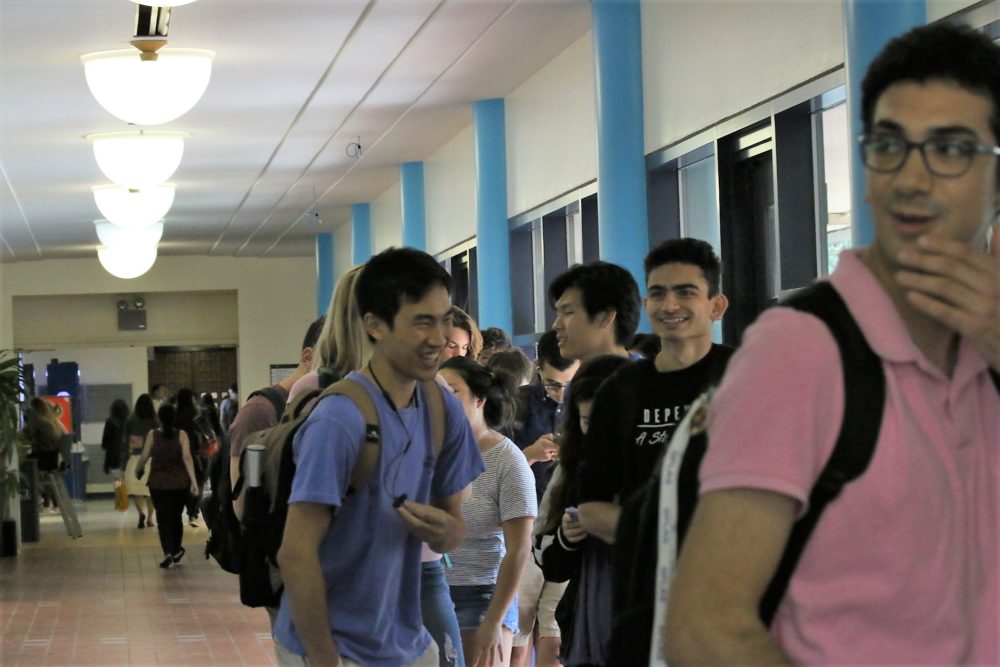 The voter registration deadline is 30 days before the election
An early voter registration deadline is one reason researchers say it's more difficult to vote in Texas. While 11 other states offer same-day voter registration, Texas has one of the 10 longest pre-election deadlines.
Removing voters from Harris County voter rolls is on the rise
From 2010 to 2016, there was a 54% increase in the number of voters removed from voter rolls. That compares to a 6% increase nationwide.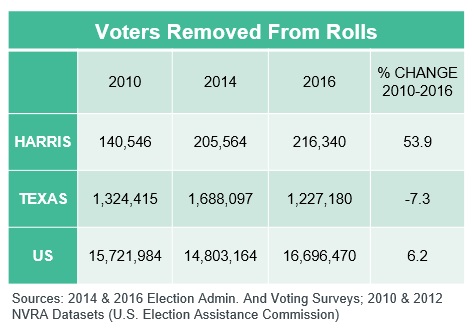 Texas requires an excuse to vote by mail
Casting an absentee ballot in Texas requires an excuse, such as travel, disability status or age. In contrast, 22 other states allow for some elections to be done entirely through the mail.
Texans also have to request absentee ballots each year they decide to vote absentee, unlike voters in eight other states.
Texas has an extra burden to becoming a voter registrar
A registrar is someone who registers voters, and in Texas becoming a registrar is harder than in most states.
Texas and only two other states require training for voter registrars. These registrars must be deputized by the county the voter lives in, according to state law. Texas is the only state in the country with this additional requirement.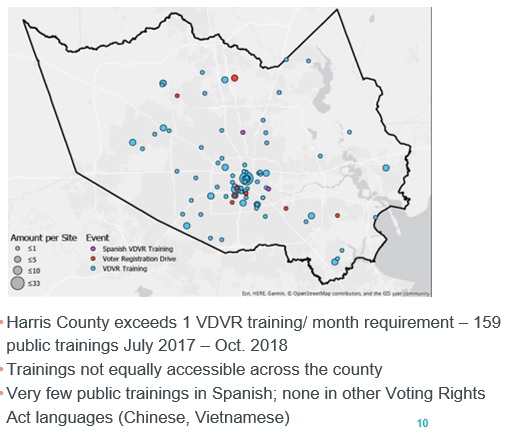 According to the Houston In Action report, access to training sessions to become a Volunteer Deputy Voter Registrar (VDVR) is not equal across the county.
These VDVR trainings are also generally not offered in languages besides English, which is something Houston in Action is looking to change.
"We are also looking to work with the tax assessor's office to make sure that we can have volunteer deputy voter registrar trainings in Spanish, Chinese and Vietnamese," said Valdez.
No online voter registration
"There are 38 states that do allow for online (voter) registration and Texas is not one of those," said Rice University researcher Melissa Marschall, who co-authored the Houston In Action report.
Other research shows that young people are more likely to vote when they have the option to vote online, though it has no effect on the voting habits of older citizens.
"Currently you can go online to see if you're registered, but you can't actually complete that registration online, and we think that this is a particular barrier for our young people," Marschall said.
Fewer polling locations in Harris County
Between 2012 and 2016, the number of polling locations decreased in Harris County.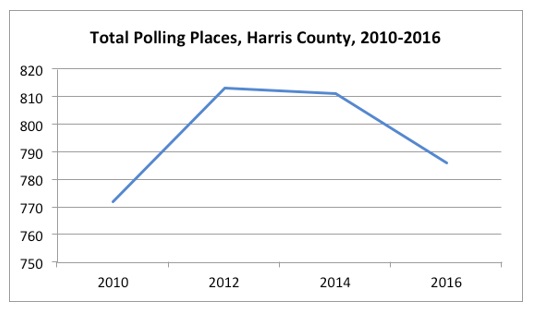 Coming in 2019, countywide vote centers will be implemented in Harris County, which will allow anybody to vote there regardless of their designated polling location. Since 2005, these centers have been available statewide. This is the first year Harris County applied for these centers.
Limited early voting hours
Harris County has offered fewer hours for early voting than the 15 other counties with the most registered voters.
Michael Winn, director of elections at the Harris County Clerk's Office, said hours have been extended since this research was conducted.
"We have already extended voting hours for early voting, so that's already in the bucket. We did that this past election, we implemented vote centers, (and) we have a strong voter outreach program," Winn said.
A majority of provisional ballots aren't counted
Though the number of provisional ballots used in Harris County has been relatively small (under 10,000), a majority are rejected.
Houston In Action research found that 80% of provisional ballots cast in the U.S. are counted. In contrast, 80% of provisional ballots are rejected in Harris County.
Texas is one of the 34 states across the country that does not allow voters to correct list errors on Election Day.
Texas law limits what's an acceptable voter ID
One survey found that 10% of Texans do not carry a driver's license, which is the most common acceptable form of voter ID. Though researchers for the Houston In Action report listed this as another way voter registration is limited, a 2019 study found that these laws do not impact overall turnout.