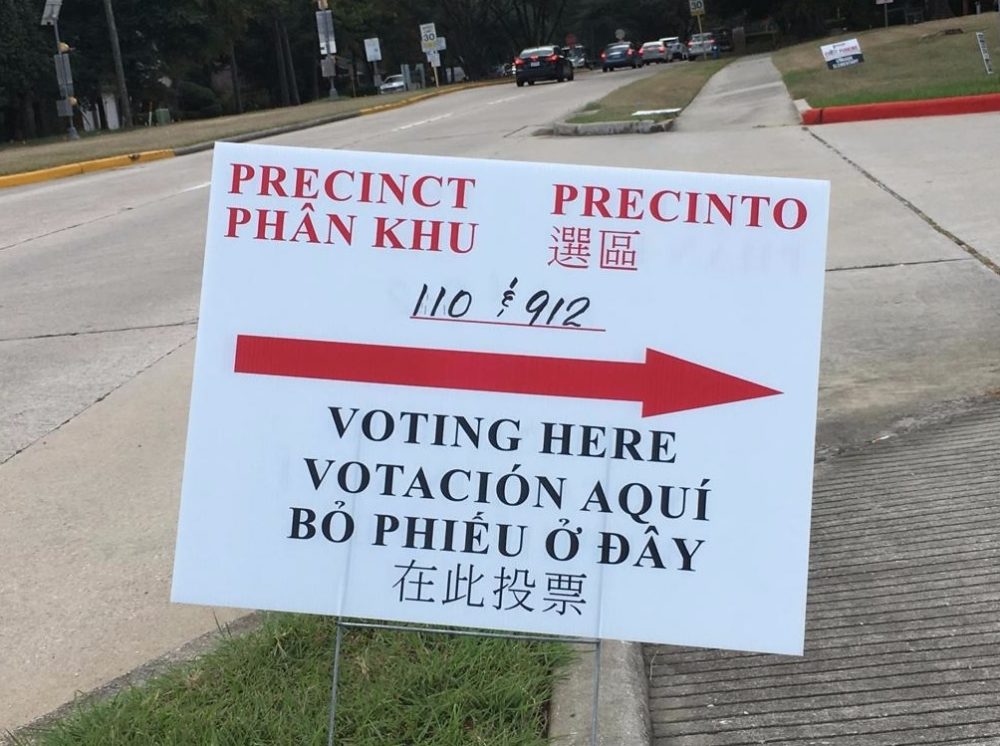 Some Harris County voters may find local ballot items missing if they try to vote at a county-wide polling place on Saturday.
In March, Harris County Clerk Diane Trautman announced the county would join Texas' Countywide Polling Place program, allowing voters to cast their ballots at any polling place in Harris County on Election Day, May 4. In reality, though, it's not that simple.
Many government entities, including school districts, city governments or special-purpose districts, are holding independent elections, some of which require residents to vote at specific locations.
News 88.7 found five school districts holding independent elections: Clear Creek ISD, Deer Park ISD, Galena Park ISD, Katy ISD and Spring Branch ISD. To vote in these elections, voters must go to the polling place assigned by their school district.
Only about 40 percent of election-holding entities within the county are holding Saturday's elections through Harris County, Harris County Clerk's Office spokesperson Teneshia Hudspeth told News 88.7. Elections run independently of the county requiring residents to vote at their assigned polling location.
Whether your election is administered by Harris County or an independent entity, Hudspeth said every voter can find their polling place or places at HarrisVotes.com.