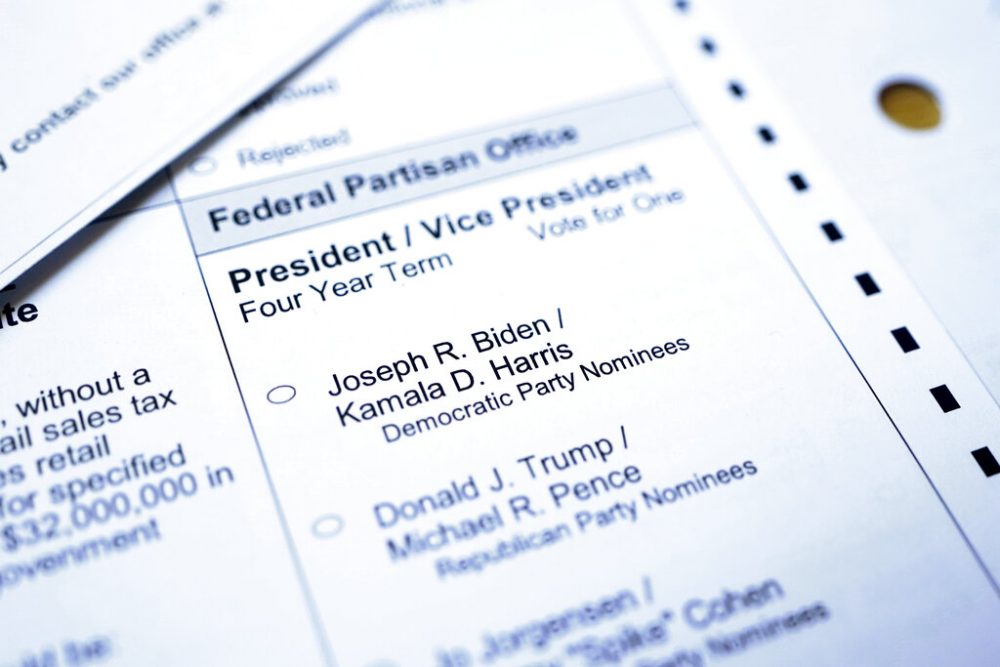 Before COVID-19 dominated the national conversation during the spring of 2020, immigration issues had been at the center of most of the Trump presidency.
The Trump administration has implemented hardline immigration policies that have provoked both criticism and praise.
Here's what some of the 2020 candidates for president and U.S. Congress have to say about this highly divisive issue, including candidates for the two most competitive House races in the Houston area.
—
The U.S. Presidential Race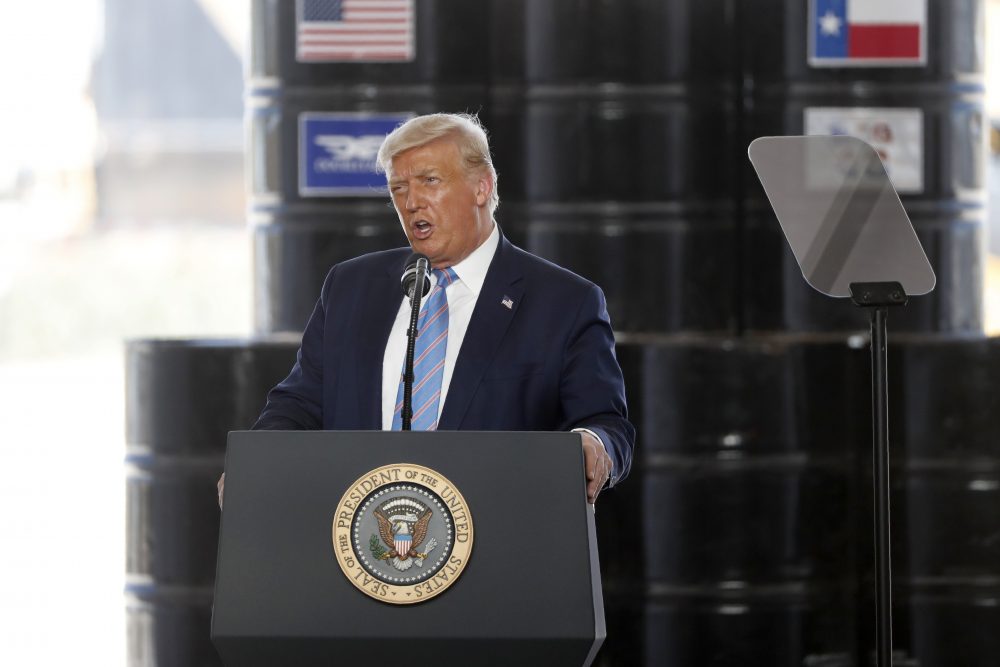 Republican Donald Trump
President Trump's administration has tried to end the Obama administration's Deferred Action for Childhood Arrivals program — or DACA — which protects from deportation at least 100,000 Texans who were brought to the U.S. as children.
The Trump administration has also changed immigration law enforcement priorities, saying that all undocumented immigrants are equally as important to deport — not only those with criminal records. And a Trump administration policy often referred to as "public charge" has made it more difficult for low-income immigrants to get a green card or visa.
The Trump administration has also cut refugee admissions to historic lows and ended Temporary Protected Status (TPS) protections for some countries. And several administration orders, policies and practices have effectively shut down access to asylum for most people. The arduous asylum legal process is intended to protect families fleeing persecution.
Under Trump, who campaigned hard on "building the wall" in 2016, more than 100 additional miles of border wall had been built as of early 2020, according to the Washington Post. It has been entirely funded by the U.S. government.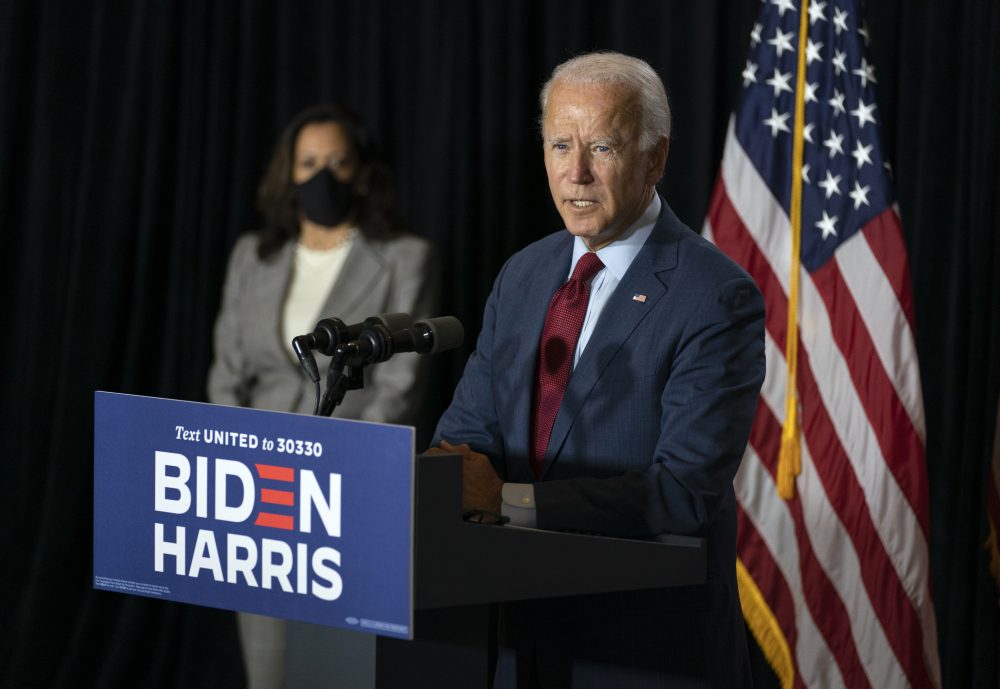 Democrat Joe Biden
Former Vice President Joe Biden said he will reinstate the DACA program and work to make sure DREAMers have access to federal student loans and grants, according to his campaign website.
Law enforcement against undocumented immigrants will be focused on people with serious criminal records, and he said he will end workplace raids.
We must take urgent action to end Donald Trump's draconian immigration policies. In my first 100 days, we will:

– End his inhumane asylum policies
– End wasteful efforts to build a wall
– Reverse "Muslim bans"
– Reverse his "public charge" rule
– Protect Dreamers & TPS holders

— Joe Biden (@JoeBiden) December 12, 2019
Biden said in his first 100 days in office he will end Trump's asylum policies, including the policy that mandates asylum seekers — often from Central America — wait in Mexico for their asylum hearing.
When it comes to family-based migration, Biden said he plans to reverse Trump's public charge rule, so the visa process remains open to immigrants regardless of their income or education.
The former vice president has commited to increasing the number of refugees that can come to the U.S. each year, saying he would set the annual refugee cap to 125,000 — 110,000 more than Trump's current cap for 2021.
And Biden said he will protect TPS holders from being deported and will support the legislature in creating a path to citizenship for these immigrants.
Biden also supports improving technology for cargo screenings and said instead of building more border wall, he would invest that money in other enforcement tools at ports of entry.
—
The Texas U.S. Senate Race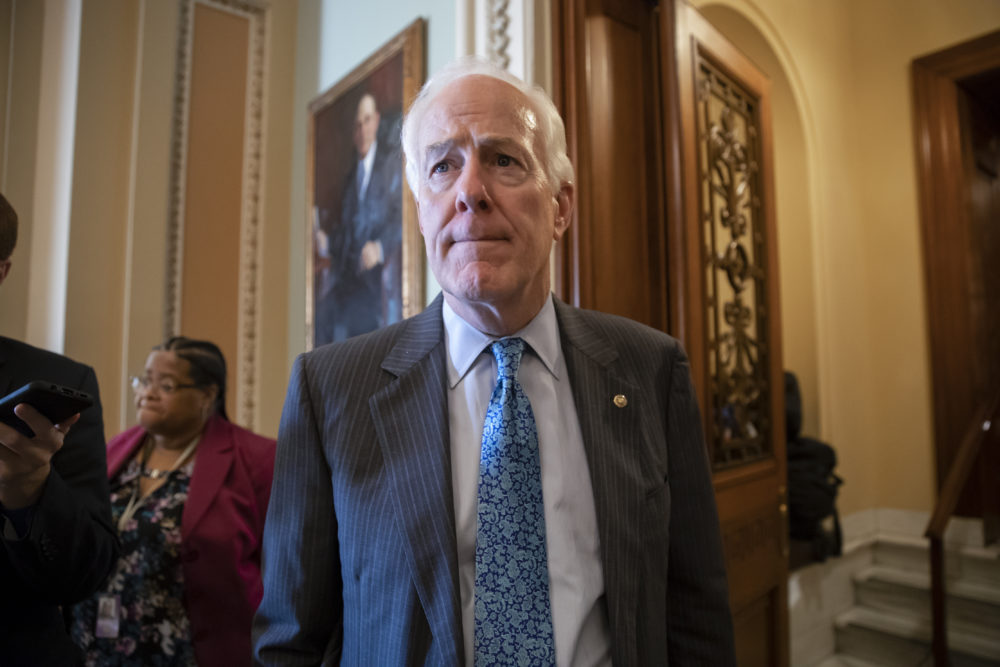 Republican John Cornyn
Cornyn, chairman of the U.S. Senate Judiciary Subcommittee on Border Security and Immigration, frequently speaks out against illegal immigration.
He has a mixed record on supporting DREAMers. He's voted multiple times against versions of the DREAM Act, but has also voted in support of border wall funding that included protection for DREAMers.
As reported by the Dallas Morning News, Cornyn previously supported Trump's use of Pentagon funding to build sections of the border wall, but has since reversed his stance.
When Gov. Abbott tried to limit refugee resettlement in Texas, under a Trump administration policy Cornyn challenged the governor, saying there's a distinction between asylum seekers and refugees.
Opposition to zero-tolerance to illegal immigration = tolerance of illegal immigration without a plan to enforce the law. We will provide both a way to enforce the law and a humane and compassionate family unification proposal for Congress to vote on soon.

— Senator John Cornyn (@JohnCornyn) June 19, 2018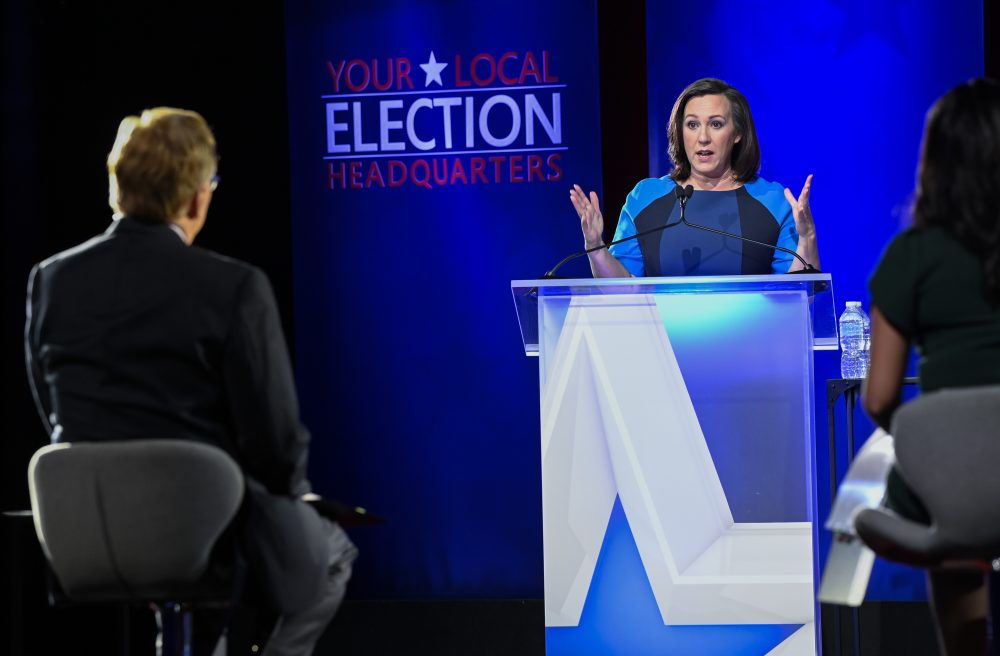 Democrat MJ Hegar
Hegar supports a path to citizenship for DREAMers and comprehensive immigration reform that makes it easier to apply for and receive citizenship, according to her website.
Hegar said she believes asylum seekers should have their claims properly processed at the border.
She also supports securing the border using technology and other procedures.
—
The Texas 22nd Congressional District Race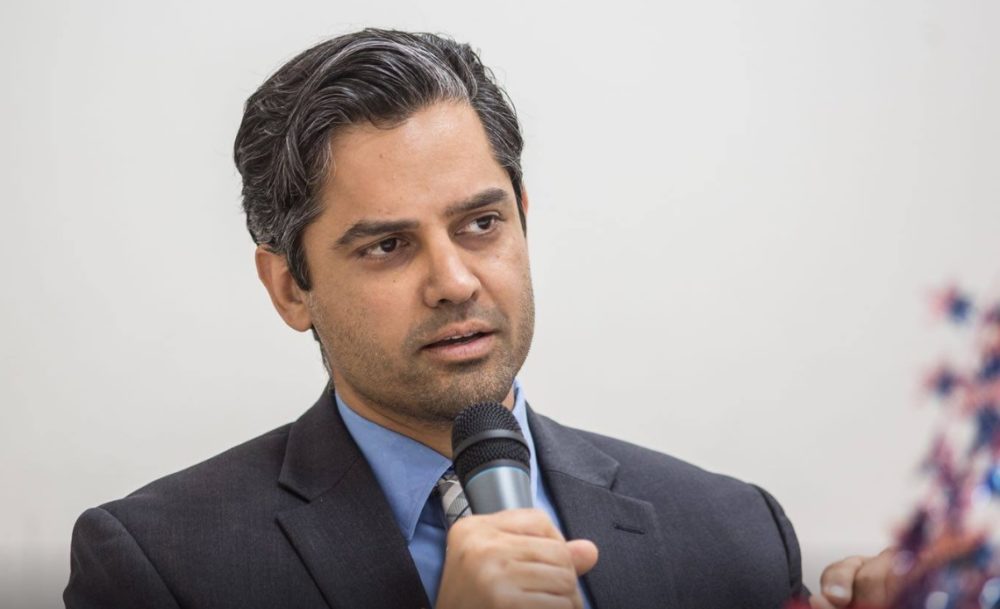 Democrat Sri Preston Kulkarni
On his website, Kulkarni said he supports DACA and a DREAM Act that would protect from deportation people who were brought to the U.S. as children.
This is great news for the hundreds of thousands of DACA recipients, people we all know as friends, neighbors, coworkers, and family. I hope they all feel a sense of safety and joy.

We have a lot to do to improve our immigration system, but today is a win. #HeretoStay https://t.co/PJ1w3u0cqO

— Sri Preston Kulkarni (@SriPKulkarni) June 18, 2020
He said he's a proponent of comprehensive immigration reform, and has commited to protecting H-1B visas that give highly skilled workers the opportunity to legally work in the United States.
Kulkarni said he opposes family separation at the border, and that people should be treated with "respect and decency" by immigration officials.
In an interview with the Katy Times, Kulkarni said he's worked with the U.S. State Department and with the U.S. Senate to counter human trafficking. He also supports interagency cooperation on this issue.
Kulkarni supports spending on surveillance and monitoring at the border wall and in securing ports of entry.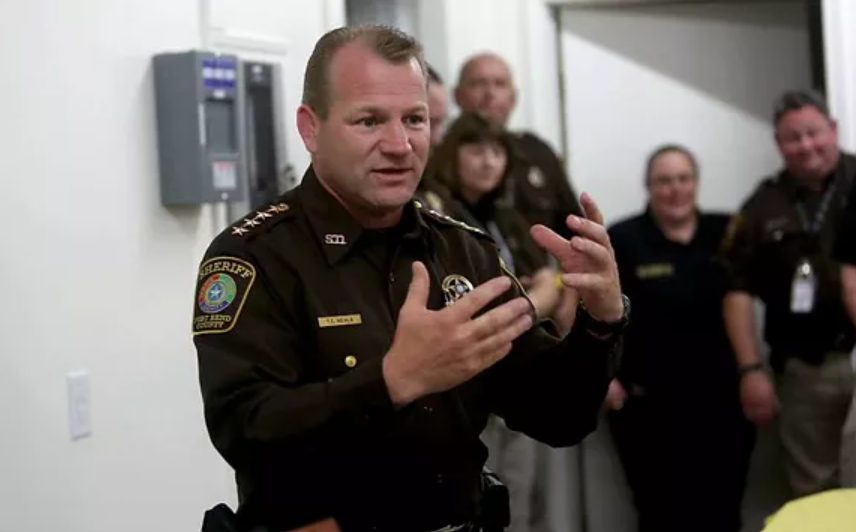 Republican Troy Nehls
Nehls has committed to helping President Trump secure the border and build the wall. Nehls opposes sanctuary cities and boasts on his campaign website that as Fort Bend County Sheriff he's been "locking up over 2,500 criminal aliens and working with ICE to process them for deportation."
Nehls told the Katy Times he's taken multiple steps to prevent human trafficking as Fort Bend County Sheriff, like "establishing a local hotline for reports, hiring detectives dedicated to human trafficking cases, and shutting down numerous illicit massage parlors."
—
The Texas 7th Congressional District Race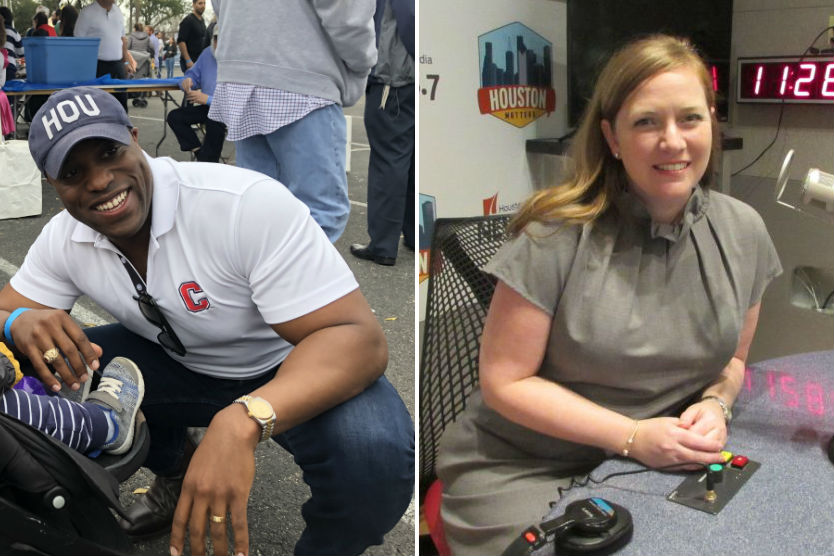 Democrat Lizzie Pannill Fletcher
Fletcher said she supports comprehensive immigration reform that improves border security and supports immigration enforcement. However, she opposes building a wall on the US-Mexico border.
She's co-sponsored unsuccessful legislation to protect DACA and TPS recipients from deportation and has worked to streamline the employment-based visa system.
Republican Wesley Hunt
On his website, Wesley Hunt said illegal immigration is a threat to national security. He has commited to increasing border security funding and supports the enforcement of immigration laws.
Hunt opposes any sort of amnesty for any undocumented immigrants, saying it sends the wrong message to immigrants who are waiting their turn.
Securing our borders is a matter of national security. The drug cartels are guilty of infringing on our sovereignty by smuggling illegal drugs & people across our border. They are terrorists. I'll work with President Trump to build the wall, ban sanctuary cities & stop amnesty. pic.twitter.com/5iqJWjPvOj

— Wesley Hunt (@WesleyHuntTX) January 29, 2020