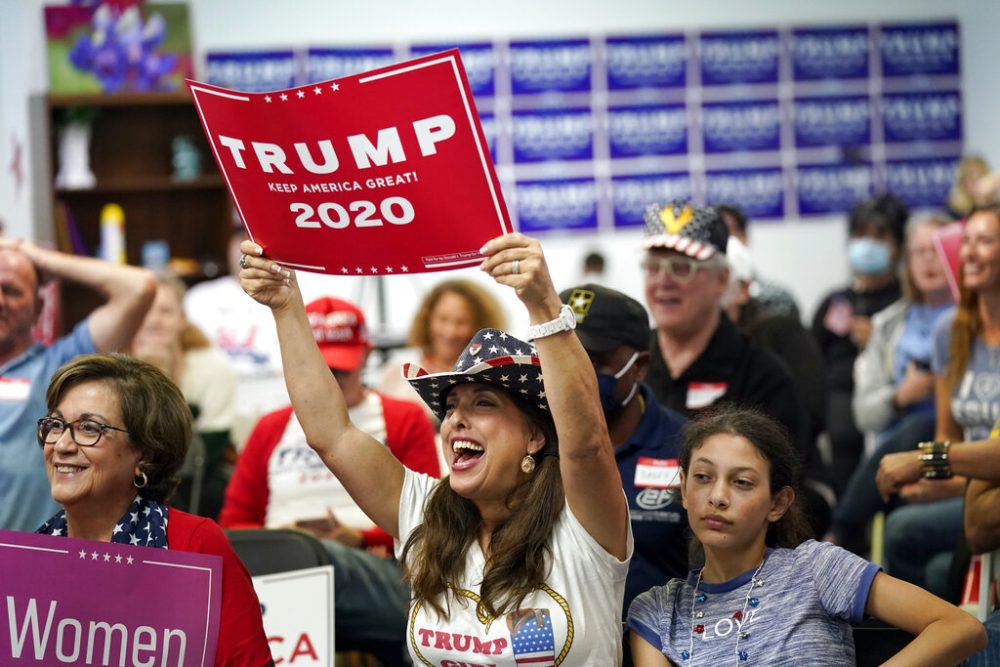 This story is part of Houston Public Media's ongoing Election 2020 coverage. For more coverage from the Texas Newsroom, visit our Texas Decides page.
With Election Day just one week away and growing national speculation about the potential of Texas as a battleground state, two recent statewide polls provide a conflicting look at Texans' choice for President in the 2020 election.
A University of Houston Hobby School poll shows that President Trump leads his opponent, former Vice President Joe Biden, roughly 50% to 45%. In contrast, a Dallas Morning News/UT Tyler poll shows the opposite — Biden leading Trump — 46% to 44%, though 8% were still undecided.
That amount of undecided voters is surprising at this point in the election, according to Lonna Atkeson, a political science teacher at the University of New Mexico.
"Eight percent seems like a lot of undecided voters at this time," Atkeson said. "Maybe they're not undecided. Maybe they really know and they're just not telling."
Houston-Area Voter Guide | Here Are The Races To Watch In The 2020 General Election
That could be a result of the poll's methodology, according to Rice University political scientist Bob Stein.
The way a poll is conducted or how the questions are framed could make people feel uncomfortable answering the question of how they voted, Stein told Houston Matters host Craig Cohen on Tuesday.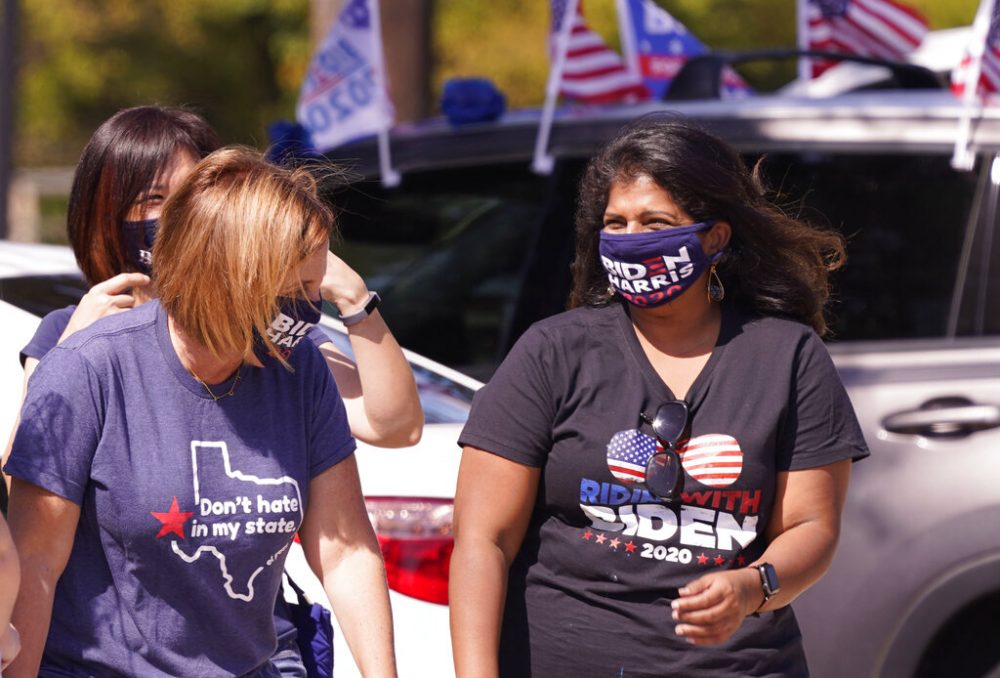 In the case of the two Texas polls, Stein said the main difference was that the UH Hobby School poll was conducted online with invitations via email, while the Dallas Morning News poll was conducted over live telephone interviews.
That this difference could have affected the participants' comfort level answering the questions.
"There are some questions that people don't feel comfortable answering, like are you gonna vote," Stein said. "They are more likely to answer that question accurately if there's not somebody on the phone who might judge them and respond to their answer in a way that would be embarrassing."
Understanding polling methodology is essential in determining what the results mean, according to Stein. There are questions of when the poll was conducted, how it was conducted, how big of a sample size there was, and what the nature of the questions were — all of which can help give a fuller understanding of the credibility and significance of the results.
But the Texas polls do conclude one thing, Stein said: the race is getting tighter in Texas. So much so that Democratic vice presidential candidate and U.S. Sen. Kamala Harris is making her way to Texas on Friday to campaign.
"Sometimes we want definitive answers," Stein said. "The short answer in Texas is that over the last three-to-four presidential elections, Texas has become much more competitive, and this election is like that."