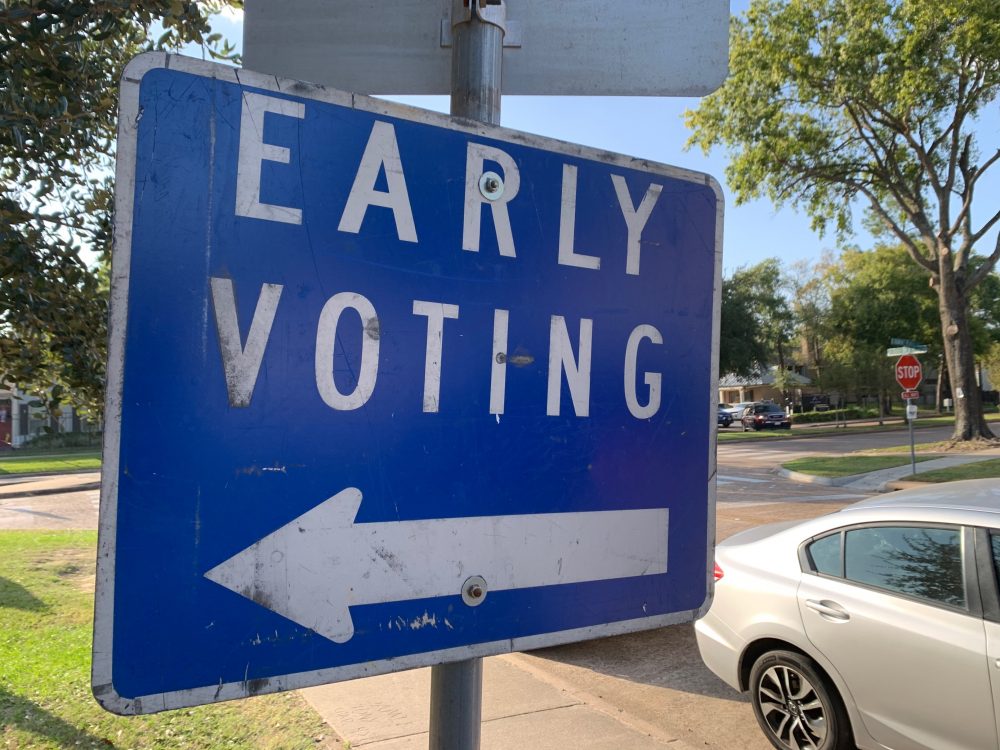 This story is part of Houston Public Media's ongoing Election 2020 coverage. For more coverage from the Texas Newsroom, visit our Texas Decides page.
Updated 3:29 p.m. CT Friday, Oct. 16: Michael McCaul vs. Mike Siegel (TX-10) has been added to this guide
Early voting has begun in Texas, and Texans are already coming out in droves to vote.
Harris County shattered records for early voting in the first two days, and looked to be on track to do the same on day three. And more than 11% of voters in Texas' largest counties had already cast their ballot as of Wednesday.
It's too soon to glean any insight from those numbers — except to say that Texas voters are more motivated than they have been in years.
This year, thanks to COVID-19, there's an extra week of early voting, which lasts until Oct. 30. Election Day is Nov. 3.
And there are lots of threads for Houston-area voters to follow in the meantime.
Check out this list to see which stories we'll be following on News 88.7 FM, and HoustonPublicMedia.org.
RELATED | Early Voting Has Begun In Harris County. Here's What You Should Know
—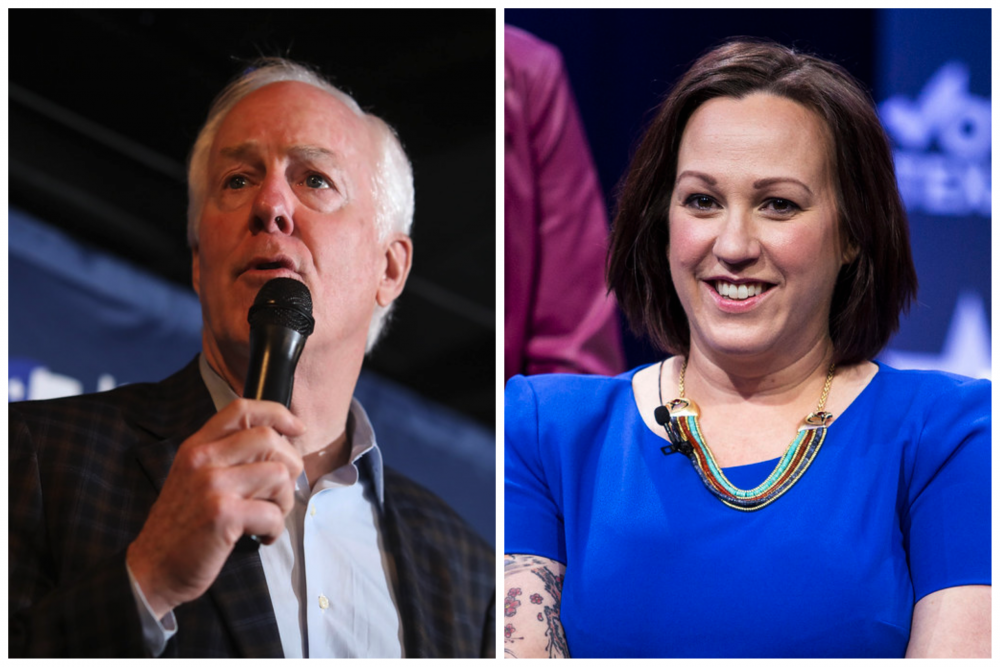 Republican U.S. Sen. John Cornyn Faces A Real Challenge
Despite excitement in some Democratic circles, the race for U.S. Senate in Texas hasn't been seen as competitive. U.S. Sen. John Cornyn has held a healthy lead over his democratic opponent M.J. Hegar, both in the polls and in his campaign war chest.
That is, until this week: Cornyn's cash-on-hand advantage was wiped out thanks to a recent hefty haul from Hegar that saw her double Cornyn's fundraising numbers over the past three months. And a recent outlook from nonpartisan election analyst The Cook Report has shifted its rating in the race from "Likely Republican" to "Lean Republican."
In the final weeks of the election, Cornyn has ramped up his campaigning, and hopes to win a fourth term by pitching himself as a "steady hand on the wheel" during a turbulent time. Hegar, meanwhile, pushes herself as much-needed change: "I don't know how much more Texas can survive John Cornyn's experience," she said in one interview. "He's got a steady hand on the wheel driving toward a cliff."
MORE | The Race For U.S. Senate In Texas Is Competitive Again. But This Year It Has A Lower Profile
—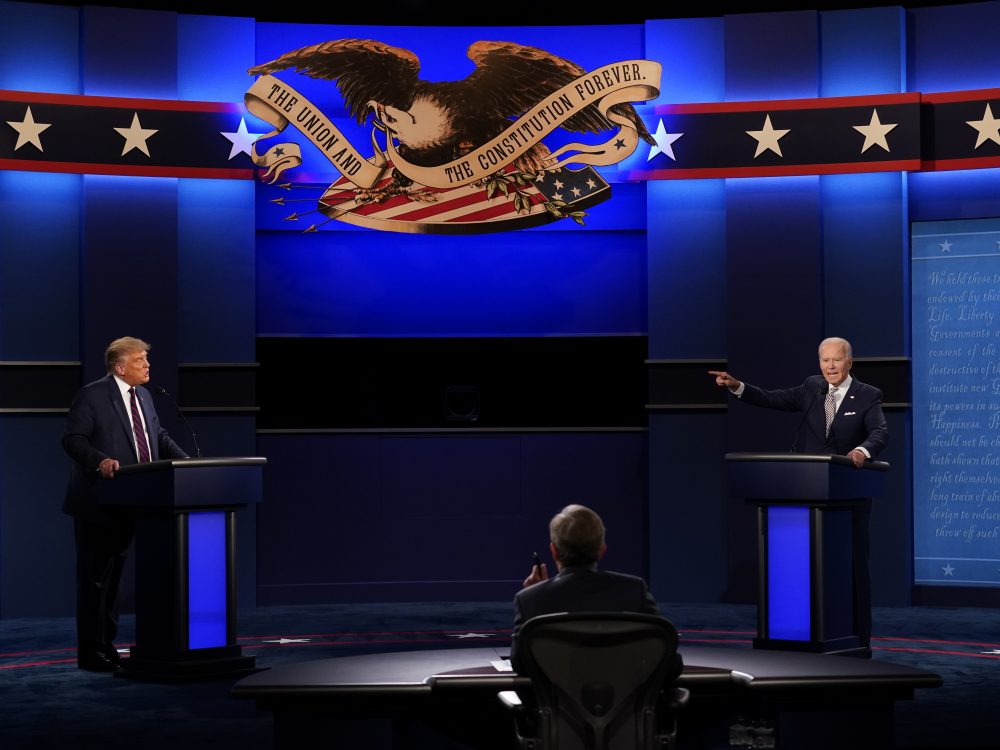 Will Texas Turn Blue?
That's the question on everyone's mind, as some polls show President Donald Trump with just a slim lead over former Vice President Joe Biden. And while Democrats think massive turnout is a good sign for their chances of flipping the state, it's not clear that Biden has a path to victory.
But if he does, it will likely be because of the state's massive and growing Hispanic population, which has for years been seen as the key to Democratic victory in the Lone Star State. Polls do show a slight edge for Biden among Hispanic voters, but whether or not it's enough to secure victory is to be seen.
MORE | From Health Care To The Economy: Where Trump And Biden Stand
MORE | Texas Democrats Counting On Nonwhite Vote To Flip Seats In 2020
MORE | Is 2020 The Year Texas Becomes A Battleground State?
MORE | Texas Veterans Sharply Divided Over Trump Heading Into 2020 Election
—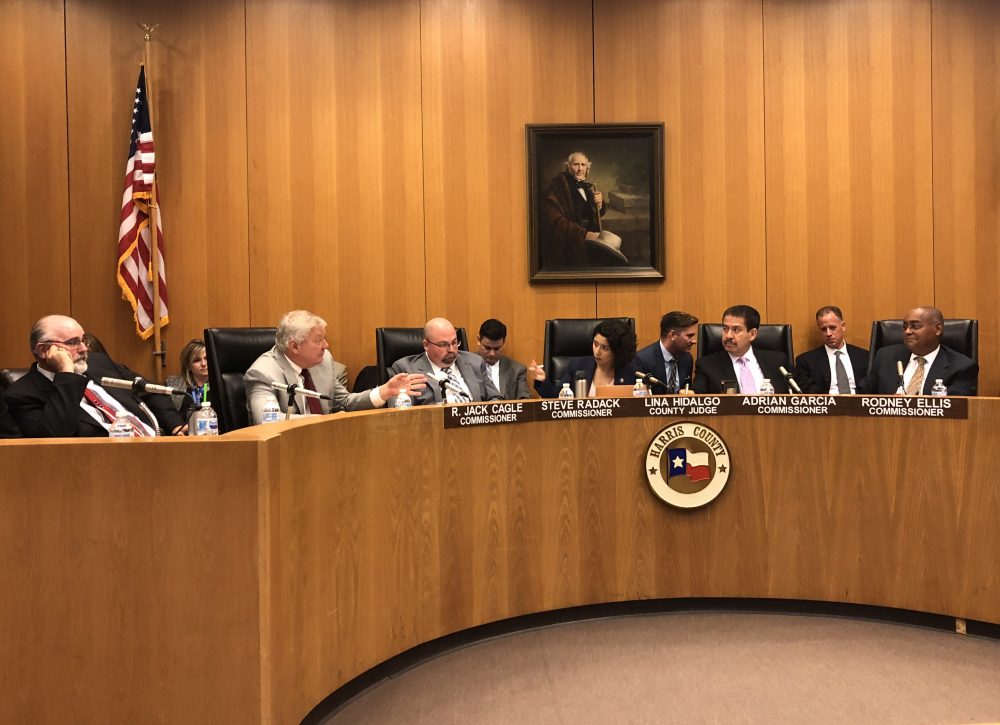 There Could Be A Democratic Supermajority In Harris County
For the first time in more than 30 years, voters in Harris County Precinct 3 face a choice that doesn't include Republican Commissioner Steve Radack — and the outcome could determine whether Democrats gain a Commissioners Court supermajority.
Thanks to state law, even a 3-2 majority of Democrats on the court can be blocked from voting if the two Republican commissioners don't show up for a quorom. That's what happened in 2018 when Harris County Judge Lina Hidalgo and other Democrats on the court tried to increase proprty taxes in the county: Republicans Radack and Jack Cagle simply refused to attend the meeting, and the vote was tabled.
That would likely no longer happen with a fourth Democrat on the court, as just four commissioners are needed for a quorom.
Republican Spring Valley Village Mayor Tom Ramsey is facing former Houston mayoral chief of staff Michael Moore, a Democrat, in a battle to succeed Radack, who is retiring.
MORE | Harris County Dems Could Gain Commissioners Court Supermajority In Seat Long Held By GOP
—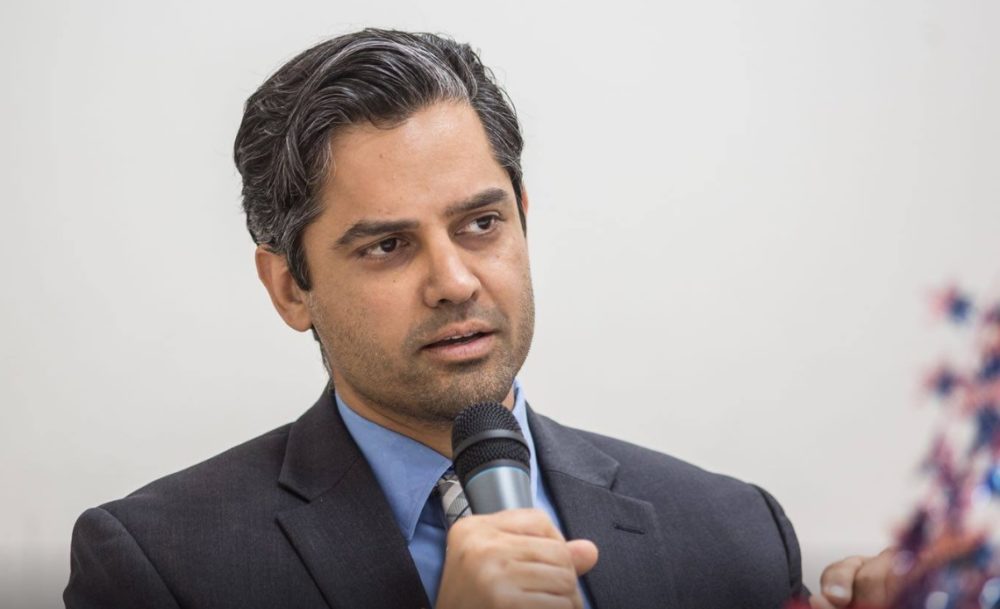 As Fort Bend County Goes, So Could The State
Fort Bend County has been a longtime GOP stronghold. But now, the state's 22nd Congressional District is competitive, with most analysts rating it as a tossup.
That's because Democrats are trying to take advantage of changing demographics in diverse districts like the 22nd, where Sri Preston Kulkarni is campaigning against Republican Fort Bend County Sheriff Troy Nehls to fill an empty seat, vacated by Pete Olson. Olson had won reelection in double-digit landslide victories since coming into office in 2009 — that is, until last cycle, when Kulkarni lost to Olson by just five points.
"We are campaigning in 27 different languages, trying to run the most inclusive campaign ever in Texas history," Kulkarni told reporter Andrew Schneider.
Most demographers believe it's only a matter of decades before most of Texas looks like Fort Bend. The question is how long before the state's politics follow.
MORE | What Demographic Shifts In Fort Bend County Say About Electoral Dynamics
—
MORE RACES TO WATCH:
2nd CONGRESSIONAL DISTRICT | In Long-Shot Bid, Democrats Hope Sima Ladjevardian Can Unseat Dan Crenshaw
7th CONGRESSIONAL DISTRICT | Lizzie Fletcher Looks To Hold On To Her Seat In Tight Race With Wesley Hunt
10th CONGRESSIONAL DISTRICT | GOP Incumbent McCaul Holds Slight Edge In Rematch With Mike Siegel For Houston-Austin Congressional District
TEXAS RAILROAD COMMISSION | Voters Have 2 Very Different Choices For Texas' Next Oil And Gas Regulator
TEXAS BOARD OF EDUCATION | 2 Texas Board Of Education Seats Are Up For Grabs In Houston. Here's What You Need To Know
TEXAS SUPREME COURT | Hey Voter, The Texas Supreme Court Has Seats To Fill Too
HARRIS COUNTY DISTRICT ATTORNEY | How Police Reform Is Playing A Role In The Harris County DA's Race
BALLOT MEASURE | Ballot Battle In Bellaire Could Make Sidewalk Construction Difficult, If Not Impossible