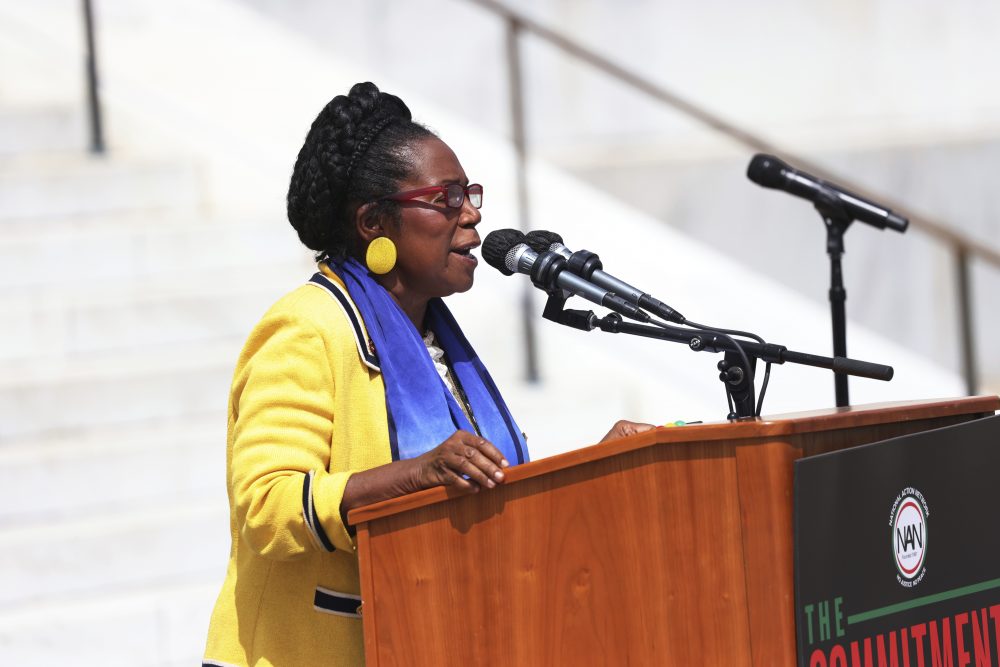 Congressional Democrats have asked a federal appellate court to stop the closure of mail-in ballot return centers across Texas, after the court put on hold a decision to open up the centers Saturday.
The U.S. representatives, including Houston-area congresswoman Sheila Jackson Lee, argued in a brief filed at the U.S. 5th Circuit Court of Appeals that Texans should be able to drop off their mail-in ballots at multiple ballot return centers, in order to vote safely during the coronavirus pandemic.
"In the midst of this pandemic, plaintiffs—including elderly voters and voters with disabilities—seek nothing more than to cast absentee ballots so that they can exercise their constitutional right to vote without risking their health, as they have a right to do under Texas law," the brief said.
The state of Texas filed an appeal over the weekend to overturn a district court's decision late last week to block Gov. Greg Abbott's policy of limiting ballot return centers to one per county.
The Fifth Circuit's decision to stay the lower court's ruling pending the outcome of Texas' appeal means Abbott's order will remain in effect for now.
Story continues below.
The state has argued that limiting the number of ballot return centers combats voter fraud, and that the order was put in place to make sure election results are accurate.
There is no evidence to suggest widespread voter fraud in Texas. But in Monday's brief, the congressional members said Abbott's order amounted to voter suppression.
"The Governor's last-minute reversal forced election officials in populous counties to shutter immediately numerous polling centers, thereby throwing the voting process into disarray and subjecting voters in those counties to an arbitrary and discriminatory barrier to casting their absentee ballots," they wrote.
Abbott's order adversely impacted the state's largest, most Democratic-leaning cities. Harris County, the largest county in Texas, had opened a dozen locations, and was already collecting ballots when the order was issued.
The 5th Circuit brief was announced during a press conference Monday in Houston, where Jackson Lee said 50 Democratic members of Congress had signed a letter addressed to U.S. Attorney General Bill Barr, asking him to also step in.
"I just want you all to know, we are fighting in court to stop the governor from eliminating these boxes," Jackson Lee said. "Myself and the Judiciary Committee filed a brief this morning in the 5th Circuit to stop him, and we've also asked the attorney general to stop him, so that people in this county can vote and put their mail ballots in a secure, legal facility."