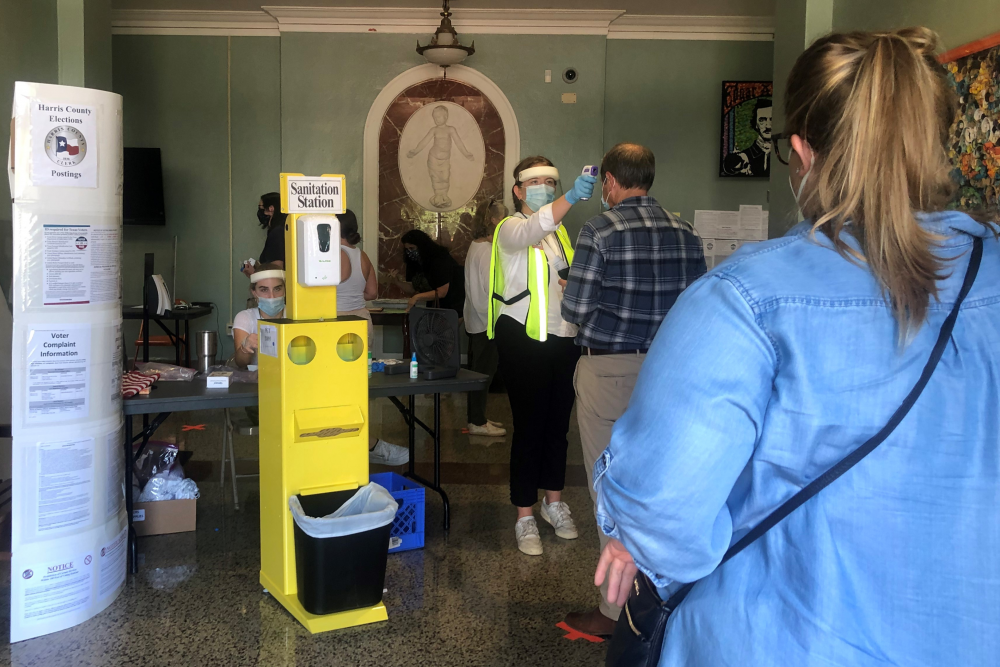 Voters with the highest risk of suffering COVID-19's worst effects say they're more likely to vote early this November, according to a Rice University study.
A poll of nearly 6,000 Harris County voters found roughly 80% said they will vote in the presidential election regardless of the threat from COVID-19. That jumped to 90% among African Americans, according to Rice University political science professor Bob Stein, who authored the study.
"Among African Americans, Hispanics, and Asians, there's a greater fear of COVID-19 – for obvious reasons, they have suffered more," Stein said. "Yet, they were more likely to vote given what the county clerk has been doing."
Stein said that's largely the results of steps Harris County Clerk Chris Hollins took to make voting safer during the July primary runoff – such as providing PPE for poll workers, as well as hand sanitizer and finger coverings for voters.
The study, however, found substantial confusion among voters about how to cast a mail-in ballot – with more than a third wrongly believing they could hand in a mail-in ballot at an in-person polling location.
Stein said that confusion is in no small part because of the legal wrangling over voting by mail. Texas election law allows registered voters to request a mail-in ballot if they meet one of four conditions: if they are older than 65, if they are disabled, if they will be out of their home county during voting, or if they are in jail but otherwise eligible to vote.
One lawsuit over whether to allow all registered voters to vote by mail, owing to the COVID-19 pandemic, worked its way to the top of the state court system. The Texas Supreme Court ruled in that case that people could request a mail-in ballot if they had a disability that made contracting COVID-19 a greater risk, but that fear of contracting COVID-19 alone did not constitute a disability.
Another lawsuit is working its way through the federal court system and was recently heard by the U.S. Fifth Circuit Court of Appeals. That suit challenges the constitutionality of Texas' age restrictions for voting by mail, alleging that it violates the 26th Amendment.
A third lawsuit developed as a result of a proposal by Harris County Clerk Chris Hollins to send mail-in ballot applications to all 2.4 million registered Harris County voters. Texas Attorney General Ken Paxton sued, alleging a violation of the Texas Election Code, and the Texas Supreme Court issued a temporary injunction blocking Hollins from mass mailing the applications.