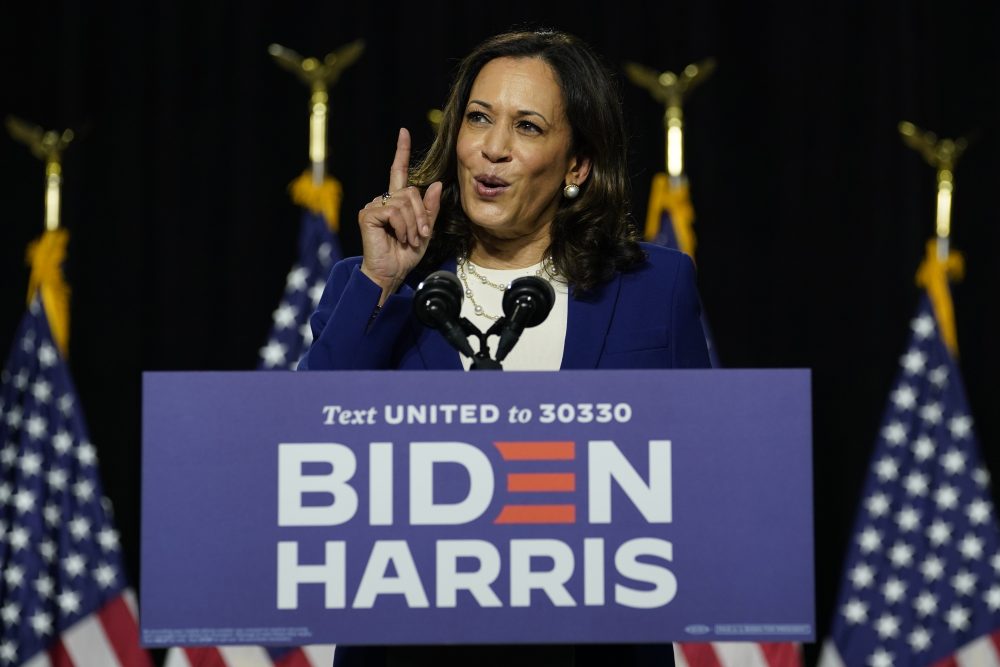 In Texas, more than 1.5 million people trace their roots to Asia or the Pacific Islands. Now, in an election year in which Texas is more politically competitive than it's been in decades, the Asian American vote has taken on a new importance. Houston Public Media learned more about this in a conversation with Christine Chen. She leads the group Asian and Pacific Island American Vote (APIAVote).
Read or listen to the interview below, edited for length and clarity.
How significant a factor is it likely to be that [U.S. Sen.] Kamala Harris is the Democratic vice-presidential nominee?
This nomination is very historic. Many Asian American and Pacific Islanders never thought this day would come so quickly. It has already garnered a lot of attention from the community and a lot of enthusiasm. A lot of it has been based off of the fact that not only is she Indian American but for the fact that she grew up in an immigrant family. And so many immigrants, which make up two-thirds of the Asian American population, are viewing this as, "this is an individual that potentially understands the values of my own family and the struggles that we may have."
We've got a fairly high-profile congressional race here in the Texas 22nd Congressional District, with a South Asian candidate, Sri Preston Kulkarni, who's running for election for the second time. How significant a factor would you expect the Asian American vote to be in the Houston area, particularly in that district?
We know even based on his run two years ago that Houston and the Asian American vote is going to be very significant. We believe that the candidates know that, because Sri Kulkarni especially had made an effort to really…identify and break up the Asian American voters in his base to really identify who was Indian American and Chinese and Korean and Vietnamese and to make sure that they were engaged by their own community members and his volunteers. My understanding is that he's also hired a number of staff early on to specifically engage with the Asian American and Pacific Islander electorate in the Houston area.
So, we know that when we have an Asian American candidate, and when a campaign is doing a great job of engaging the community, the turnout is going to be a lot higher, and in addition, since the race was quite close last time, we expect that the Asian American vote will be a significant number that they need to pay attention to, whether you're a Democrat or a Republican.
How would you expect the Asian American and Pacific Islander vote to figure more broadly into which way Texas goes in the current election?
You know, it's been very interesting to see how Texas is now being brought up as an area where it tends to be more purple or...that it may be up for grabs. Considering how large the Asian American population is, how there may be close to a million voters potentially if this community registers and turns out, especially from the Houston, Austin, and the Dallas areas. Because of the changing demographics and I think the combination of not only the Latino vote but also new immigrants from the Asian American population, it makes Texas in play, because these are new voters that are energized and are participating at higher rates this year, that they really can be a base of new voters that really can change and reshape the campaigns that are going forward for 2020, as well as beyond.