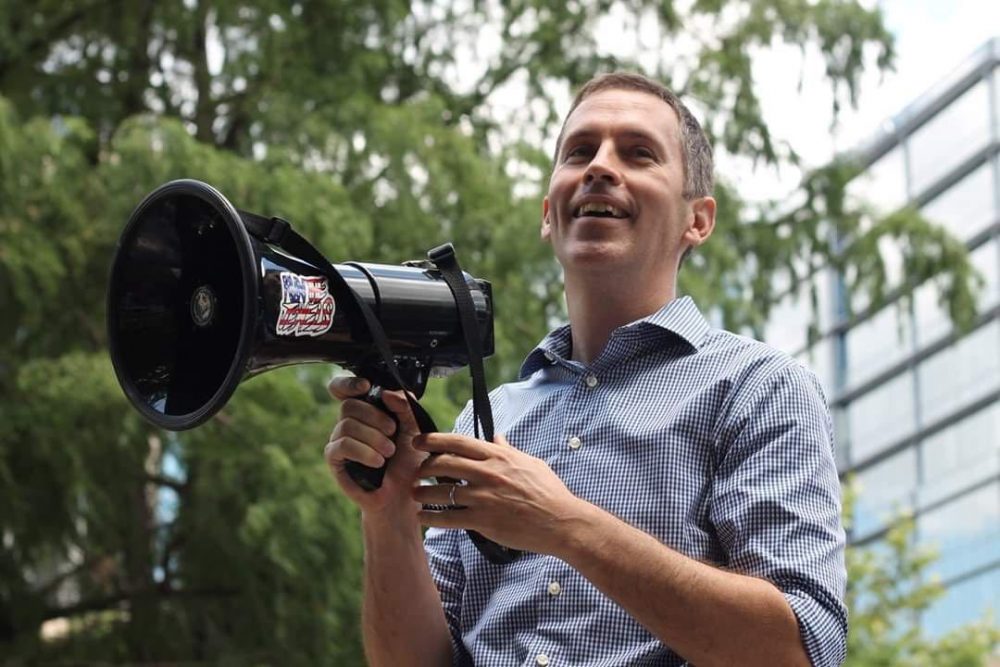 Civil rights attorney and 2018 candidate Mike Siegel has won the Democratic runoff for Texas' 10th Congressional District, earning him a rematch with Republican U.S. Rep. Michael McCaul.
Siegel fended off a sharp challenge by Dr. Pritesh Gandhi, but Gandhi conceded just before 10 p.m. Tuesday. As of late Tuesday night, Siegel was winning by nearly 10 percentage points with 44% of polling locations reporting.

We did it! We won the Democratic nomination in #TX10!

This is the result of years of work by an unstoppable coalition that reflects the incredible diversity of this district.

We are running on progressive policies that meet the needs of this moment. Now let's finish the job!

— Mike Siegel (@SiegelForTexas) July 15, 2020
In his concession speech, Gandhi thanked his supporters, and said he would continue to work toward flipping the 10th Congressional District seat.
"This work, the work of ensuring that all of us have an opportunity to live lives of dignity and respect, this work continues," Gandhi said. "And as I have for my entire life, I will continue to be in this fight, and I know you all will continue to be in it too, because tonight is not the end of this journey, and it's not the end of our fight to make our nation better."
McCaul has represented the 10th Congressional District since 2005. He had the closest race of his career in 2018, defeating Siegel by a little more than four percentage points.
The 10th Congressional District stretches from northwestern Harris County to northern Austin. It includes Katy, Tomball, Cypress, and Prairie View.
While the Greater Austin section of the district is likely to favor the Democrat, many of the largely rural counties between Houston and Austin are decidedly more conservative.